Jackie Bradley Jr. showed off his amazing vertical leap as he robbed Tyler Austin of extra bases
If there is one lesson the Yankees learn this year, it will be this: Don't hit the ball anywhere near Jackie Bradley Jr. After robbing Aaron Judge of a home run with a leaping catch in July, Bradley was at it again on Saturday evening.
In the top of the fourth inning, Tyler Austin hit a blast to deep center field. Bradley raced back, and as if he was a child trying to dunk or a superhero about to leap out of the Earth's stratosphere, took to the skies:
And in case you aren't all that impressed, just remember: Unlike home run robberies when the outfielder can use the top of the wall to give them a boost, this catch was all vertical jump.
Just look: Even a fan thought he had a shot at bringing home a souvenir: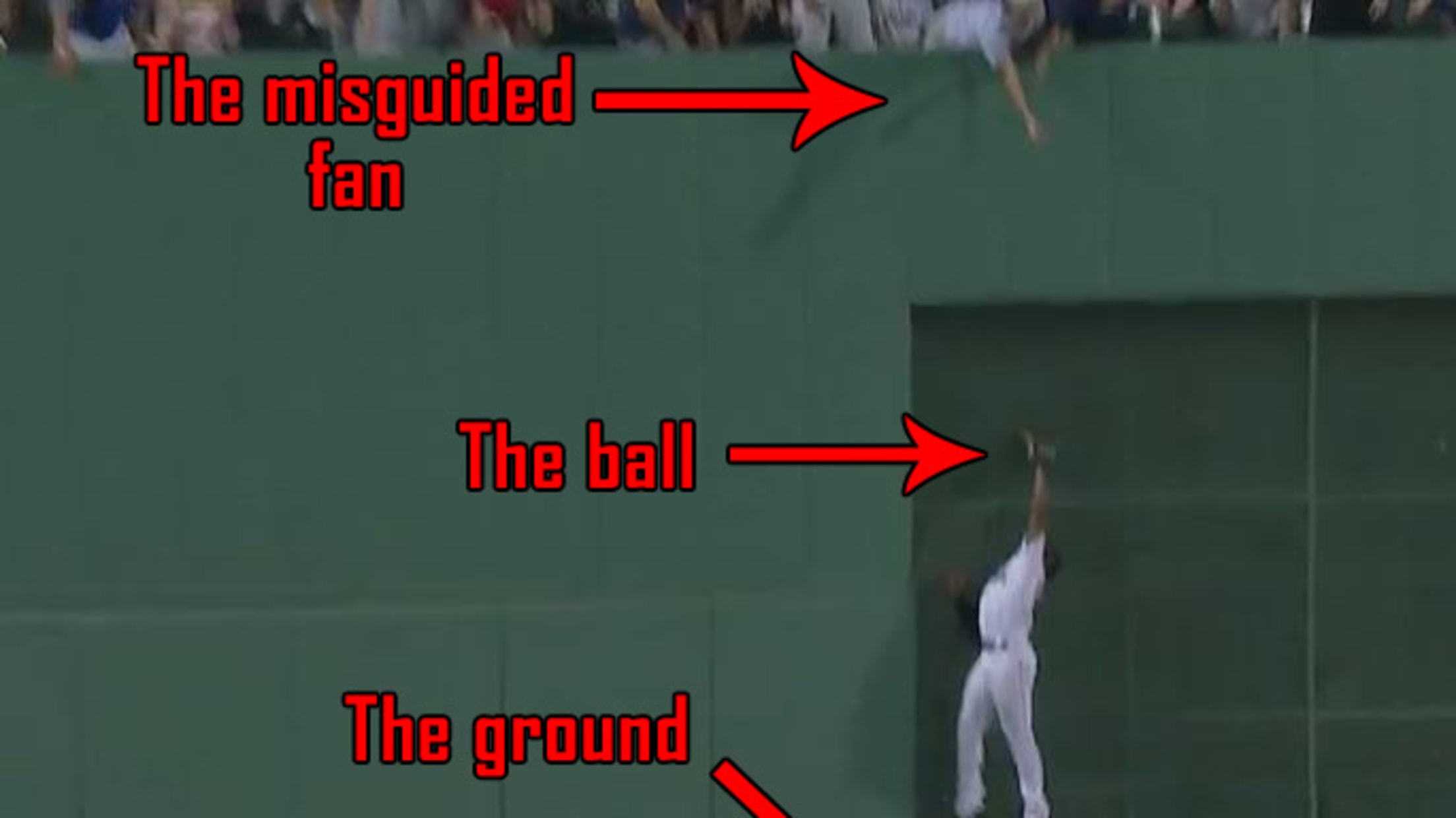 Yeah, that would look pretty good at a scouting combine.