Jackie Bradley Jr. nabbed an unsuspecting Matt Carpenter at the plate with a 95.8-mph laser
In the second inning of Wednesday night's Cardinals-Red Sox game at Fenway Park (ultimately won by Boston, 5-4, in thrilling walk-off fashion), Matt Carpenter found himself in no-man's land. That gray area that runners sometimes find themselves in, hesitating ever so slightly until they can clearly see if the ball will land in an outfielder's glove or on the ground.
Tommy Pham smacked a drive to center field, where it bounced in front of Jackie Bradley Jr. for a clean single. Carpenter, perched on third base and ready to head home, started running ... but Bradley nonchalantly picked up the ball on a hop and fired it toward home. This is approximately the moment Carpenter realized, "Oh, man, I'd better run faster":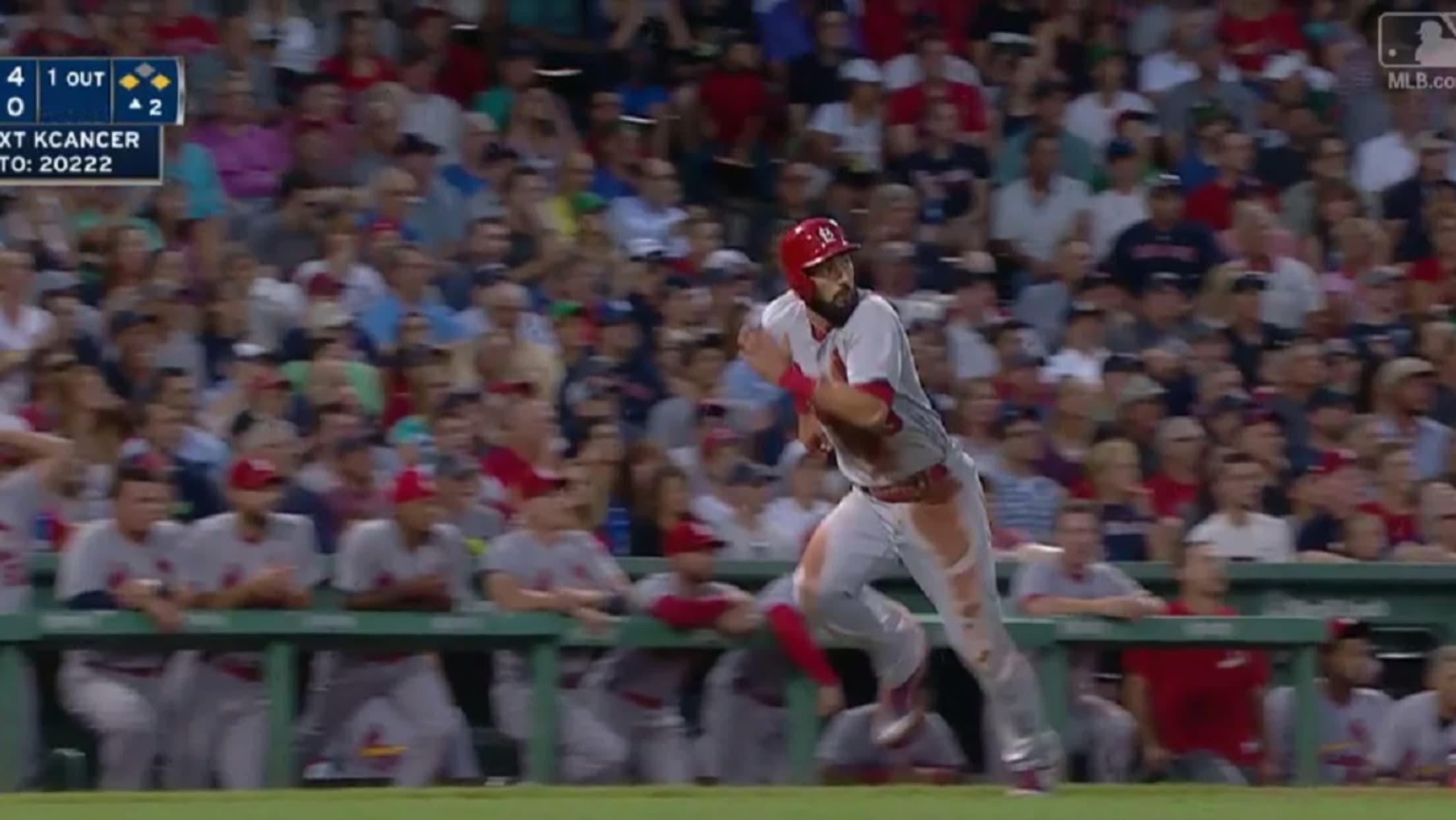 It didn't matter, though:
That's what happens when somebody dusts off a perfect, 254-foot, 95.8-mph laser from center field.
Don't hesitate against JBJ's arm. Matt Carpenter got a late read *from 3rd base* and got thrown out at the plate: 95.8 mph, 254-foot throw. pic.twitter.com/JXh8ae4b9j

— David Adler (@_dadler) August 16, 2017
Sorry, Matt. That's just unfair.
Teams in this article:
Players in this article: