Brandon McCarthy has some concerns about Clayton Kershaw's offseason workout routine
On Thursday morning, Clayton Kershaw posted this photo of himself working out with his 1-year-old daughter during the offseason:
Just wanted to thank my trainer this offseason for all the hours she worked with me. #thirdlovehandle pic.twitter.com/u5b1UcZeXD

— Clayton Kershaw (@ClaytonKersh22) February 18, 2016
Yes, it's an adorable tweet. But, you'll notice in that photo:
A) Kershaw has a sweet framed Roy Halladay jersey.
B) He's holding his daughter in his left arm while exercising his right with a resistance band. No big deal, right? Well, Kershaw's teammate and fellow Dodgers starter Brandon McCarthy, also noticed. And he voiced some concerns:
@ClaytonKersh22 no you goon, you're left-handed. If you've worked the wrong arm all off season we're in trouble

— Brandon McCarthy (@BMcCarthy32) February 18, 2016
It's a legitimate worry. If Kershaw spent all winter simply working out his right arm and neglecting his left, he might not come back in 2016 throwing his mid-90s fastball, and he'd probably come up shy of matching his 301 strikeouts from the year before. He might also look something like this on the mound: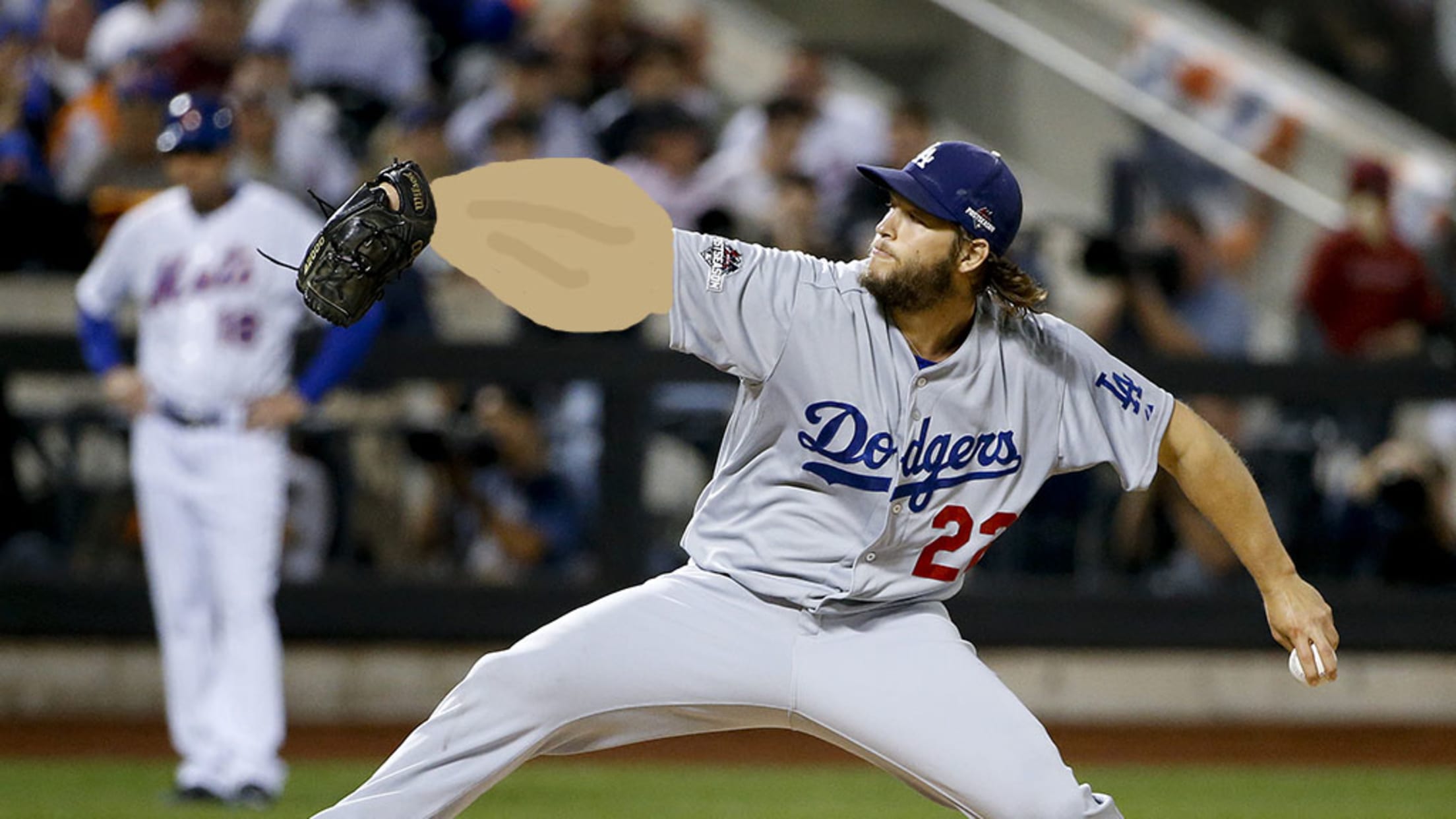 Which would not be the best look.
Teams in this article:
Players in this article: