The Brewers' Star Wars night will feature a Keon Broxton Jedi bobblehead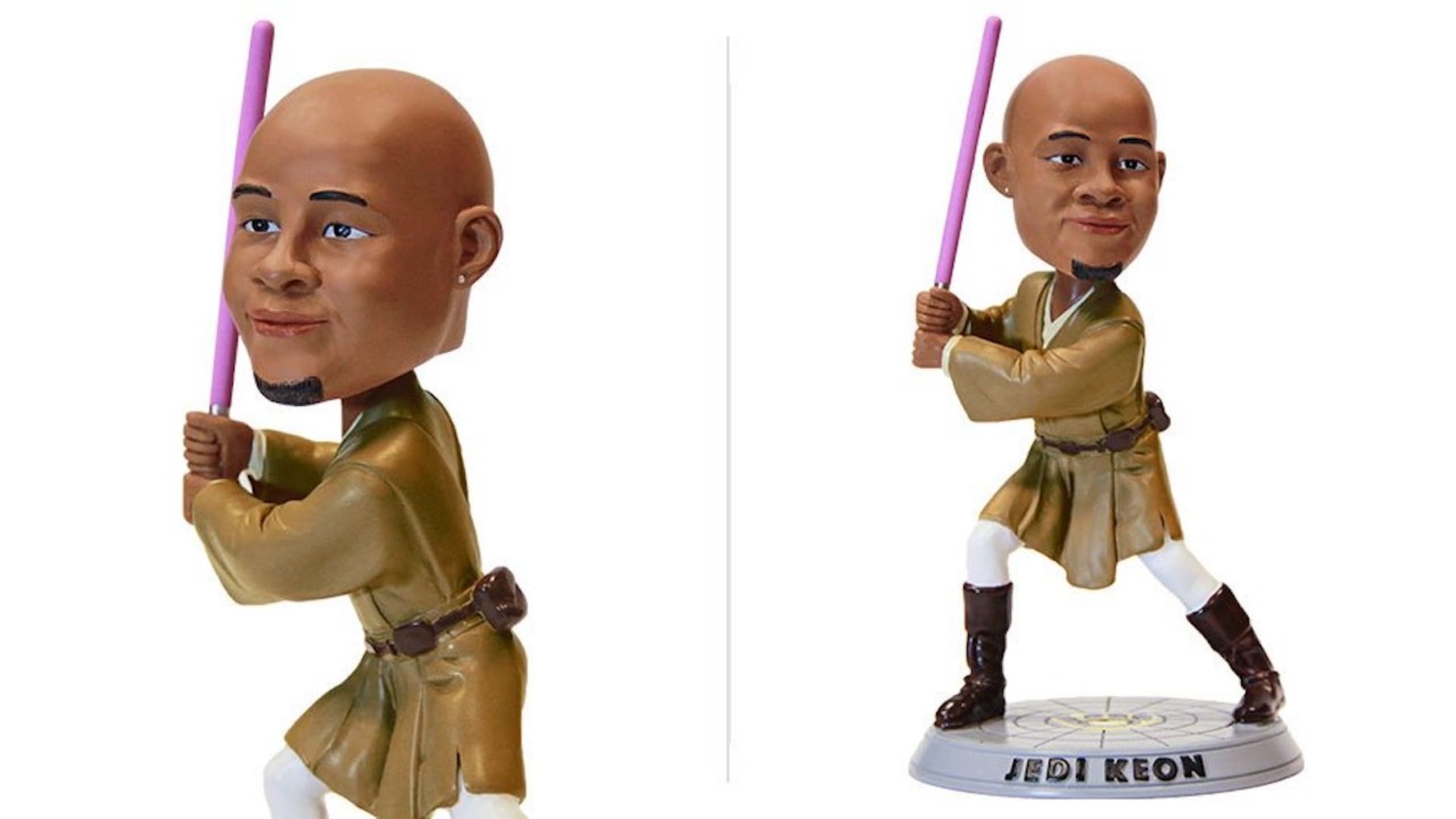 Star Wars has long been an integral part of baseball culture. There have been jerseys, bobbleheads and even visits to the broadcast booth by both sides of the Force.
This season, however, Keon Broxton of the Brewers is taking his commitment to a new level: After much training of both mind and body, Broxton has become a Jedi (bobblehead).
"I'm one with the Force. The Force is with me." A mantra from #RogueOne for #JediKeon to live by. #StarWarsNight https://t.co/sNHvh9pAjU pic.twitter.com/pDXxOnRLxz

— Milwaukee Brewers (@Brewers) March 24, 2017
He's even got a Mace Windu lightsaber, so you know he's important. The above highly important piece of Star Wars canon will be given to every fan who purchases a Star Wars Night ticket package for Milwaukee's May 13 game against the Mets. And, as if you needed any more convincing, there's even a laser show after the game.
Teams in this article:
Players in this article: