Celebrate your love of the Reds and Star Wars with this Mr. Redlegs X-wing bobblehead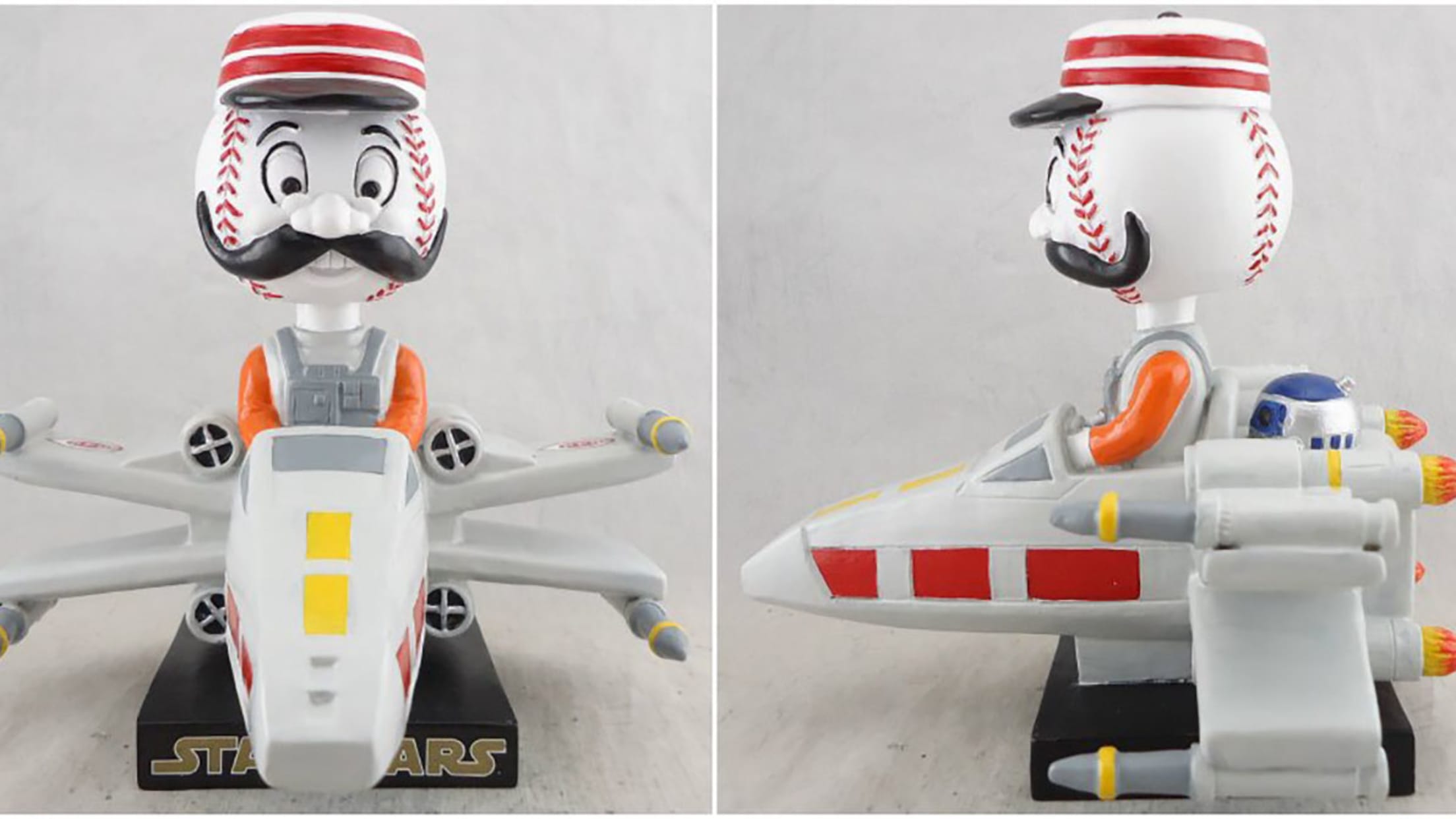 Throughout the Star Wars saga, we get to know a few ace X-wing pilots. In the newest film, "Star Wars: The Force Awakens," we meet Poe Dameron -- General Organa's (formerly Princess Leia) most trusted starfighter.
Then, of course, there's Luke Skywalker -- the man who destroyed the original Death Star. Fun fact: His call sign during that famous battle was "Red Five." Unfortunately for Luke, he seems to have been replaced by a different Red:
SNEAK PEEK: The Star Wars™ X-Wing Fighter Mr. Redlegs bobblehead. Our May 7 giveaway. https://t.co/T7lwxPMYgj pic.twitter.com/L6qZcpsQsb

— Cincinnati Reds (@Reds) January 6, 2016
Now, ordinarily, I'd just assume Mr. Redlegs joined an X-wing battalion in an attempt to bring balance to the force and rid the galaxy of the Empire and/or First Order. However, it appears that Mr. Redlegs' droid co-pilot is, in fact, R2-D2.
Meaning, if this particular bobblehead is canon -- which, we have to assume it is -- there are some serious implications for the Star Wars universe. Clearly, after [SPOILER ALERT] Luke Skywalker retreated to his rocky isolation following the demise of his Jedi Academy at the hands of Kylo Ren, but before the events of The Force Awakens, R2-D2 forged a companionship with the Reds' mascot, and the two helped try to restore peace in the galaxy together.
But then why would R2-D2 abandon Mr. Redlegs just to sit idly by, waiting for the return of Luke in the newest film? Where is Mr. Redlegs now? Was he confused by the arrival of Rey, thinking she was actually Rey Ordonez? Is Mr. Redlegs the true identity of Supreme Leader Snoke?
These are the questions we must debate until the release of Star Wars: Episode VIII. Maybe we'll find out more when this bobblehead is given away at Great American Ball Park during the Reds' May 7 matchup with the Brewers.