Former teammates Brian McCann and Jeff Francoeur played a baseball-themed game of 'Heads Up'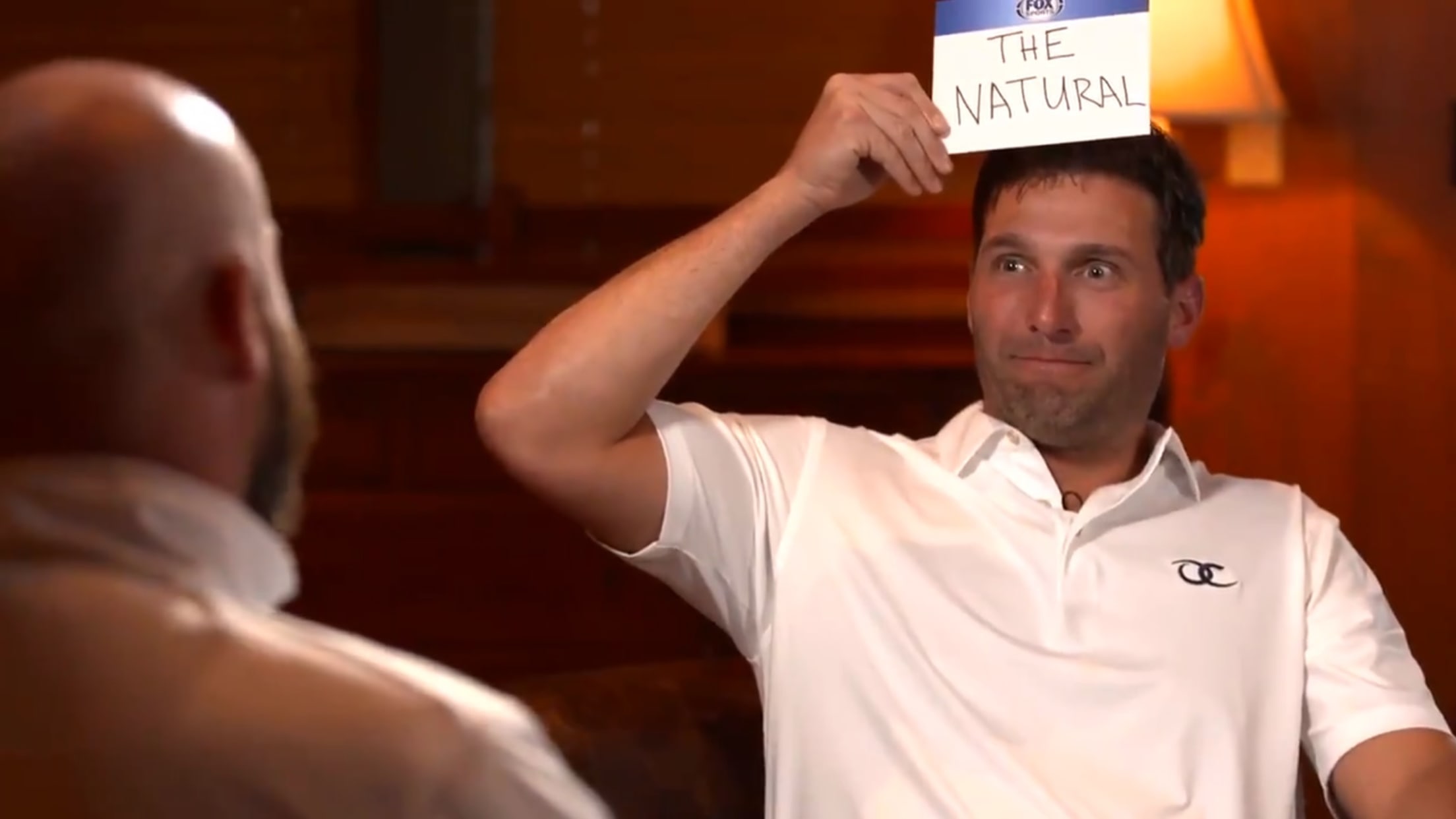 The 2019 season will represent a homecoming of sorts for multiple popular Braves personalities. Former All-Star catcher Brian McCann is back with the team and fan favorite Jeff Francoeur will be a featured announcer for the first time.
Francoeur is with FOX Sports South now, and he did a segment with McCann where the old teammates played a rousing game of "Heads Up."
Brian McCann and @JeffFrancoeur played a game of @Braves-themed Heads Up and the clues are just... 😂😂 pic.twitter.com/yJr9moC7on

— FOX Sports: Braves (@FOXSportsBraves) December 19, 2018
There were a couple movies and other common answers mixed in among their cards, but they were mostly related to baseball. Topics included John Smoltz, Chipper Jones, Francoeur's pitching expertise ... and yes, even Carlos Gómez.
McCann has, of course, mellowed out quite a bit since those days, so it was easy for him to look back on the incident with Gomez and laugh.
Make sure to stay tuned until the end of the game, when Francoeur teases McCann about his new relationship with another former teammate -- Mark Teixeira.
Cool and disturbing at the same time. https://t.co/4QUyCNZdUP

— Mark Teixeira (@teixeiramark25) November 3, 2017
Well played, Frenchy.
Teams in this article:
Players in this article: