Watch Brian Wilson, in full Giants uniform, walk out to 'Jump Around' and throw the first pitch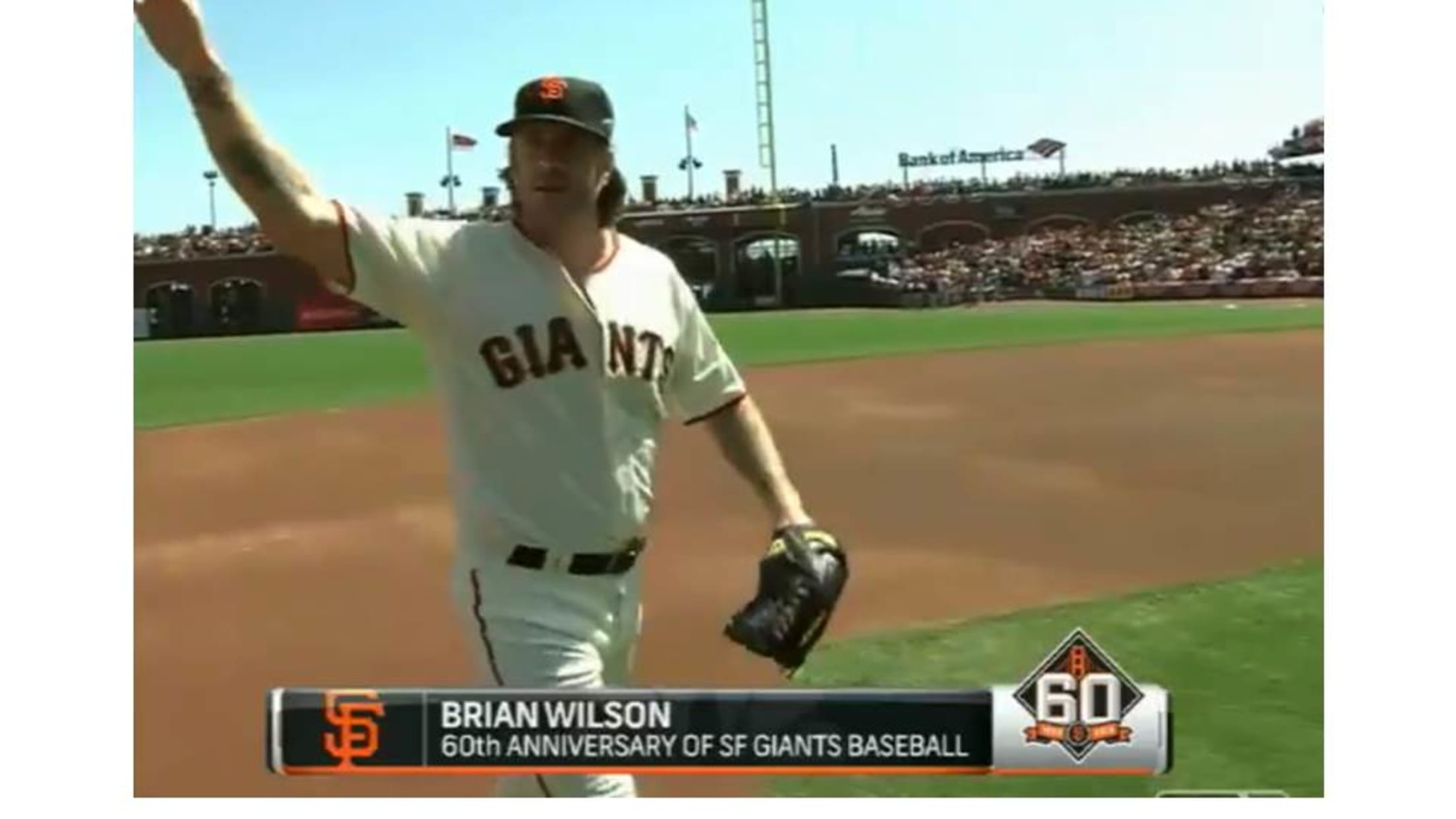 Tuesday was the Giants' home opener at AT&T Park, where they were taking on the Mariners. In honor of the opening festivities and in celebration of the team's 60th year in San Francisco, a special guest was in town to deliver the first pitch. He pitched for seven seasons in the Bay Area, saving 171 games and winning two World Series titles. He threw fastballs, he threw knuckleballs, and, for most of his baseball life, he was more beard than man. He is Brian Wilson.
Being that it was Wilson, it wasn't just any regular ceremonial first pitch. The former closer, now sans beard, walked to the mound like he was coming on in the ninth inning -- full uniform, crowd roaring and his entrance song blaring from the loudspeakers:
Brian Wilson's absolutely doing the most on #SFGOpeningDay. pic.twitter.com/rZIaMS3Psx

— Cut4 (@Cut4) April 3, 2018

Wilson talked about his pitch afterwards, saying he was worried about having to go to the bathroom.
He's still only 36 years old. Somebody please sign him.