You've got to check out this awesome painting of Brock Holt and his son at the World Series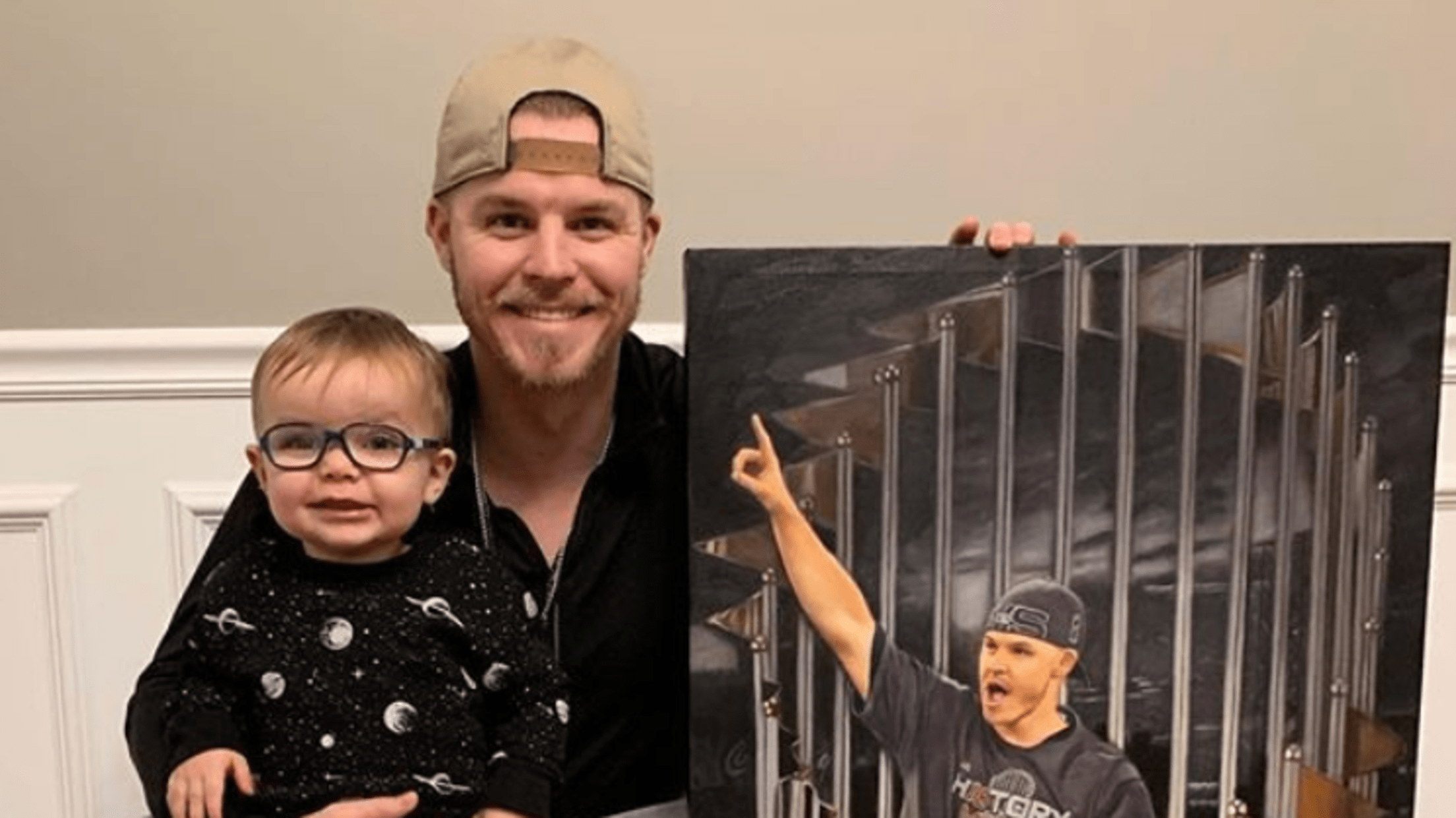 Many people thought this offseason would be defined by the free agencies of Manny Machado and Bryce Harper. While the rumors about those dudes have been aplenty, neither of those generational talents have found a team quite yet. This waiting game has allowed an unexpected young superstar to grab hold of this offseason and make it his own. No, I'm not talking about J.T. Realmuto or Patrick Corbin or Yasiel Puig.
I'm talking about Brock Holt's young son, Griffin.
Brock Holt's catching his tiny son Griffin raiding the pantry is the best thing you'll see today

(via Holt's instagram) pic.twitter.com/L0kNyJrXf3

— Cespedes Family BBQ (@CespedesBBQ) November 30, 2018
We're only halfway through the offseason and Griffin has already broken into the family's pantry, gone to Chipotle and showcased one of the more vicious dunks we've ever seen. And now, the younger Holt's adorableness has been chronicled for all eternity in this outstanding painting that Brock posted on his Instagram Friday afternoon.
The painting is pretty awesome, but my focus is drawn to Griffin's incredible outer space pajama onesie. Long live the offseason of Griffin Holt.
Teams in this article:
Players in this article: