Bryce Harper showed up to the Home Run Derby with a D.C. headband and amazing cleats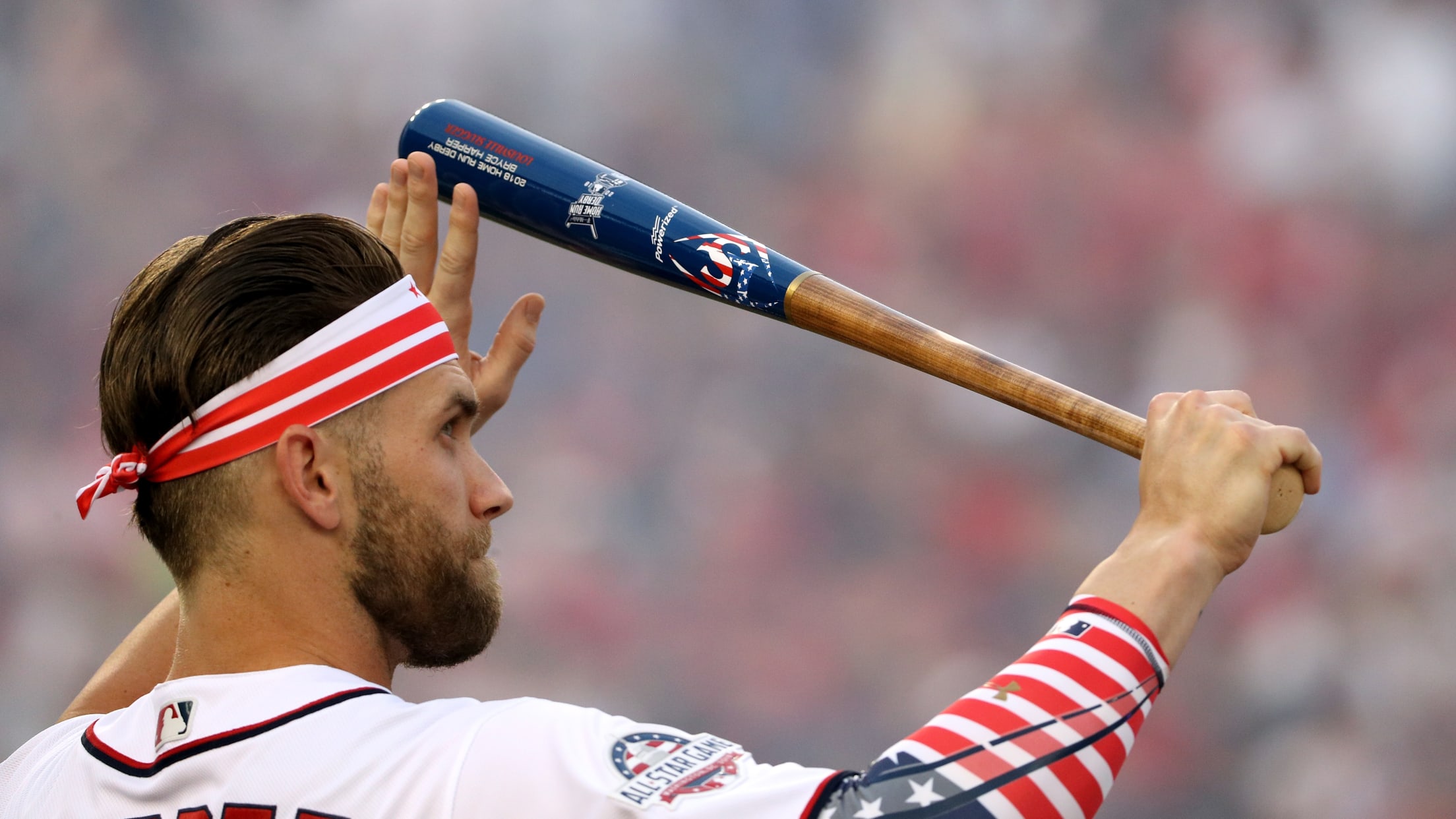 during the T-Mobile Home Run Derby at Nationals Park on July 16, 2018 in Washington, DC. (Patrick Smith)
Bryce Harper is a man of style and taste and his hair is always on point. So, when the T-Mobile Home Run Derby was in his home ballpark, he made sure his uniform game was on point.
While the other players donned their ballcaps, Harper showed off the Washington D.C. flag in a "Karate Kid"-style headband.
But his look went from the head to his toes. On his feet were an American flag-meets-Declaration of Independence sneaker: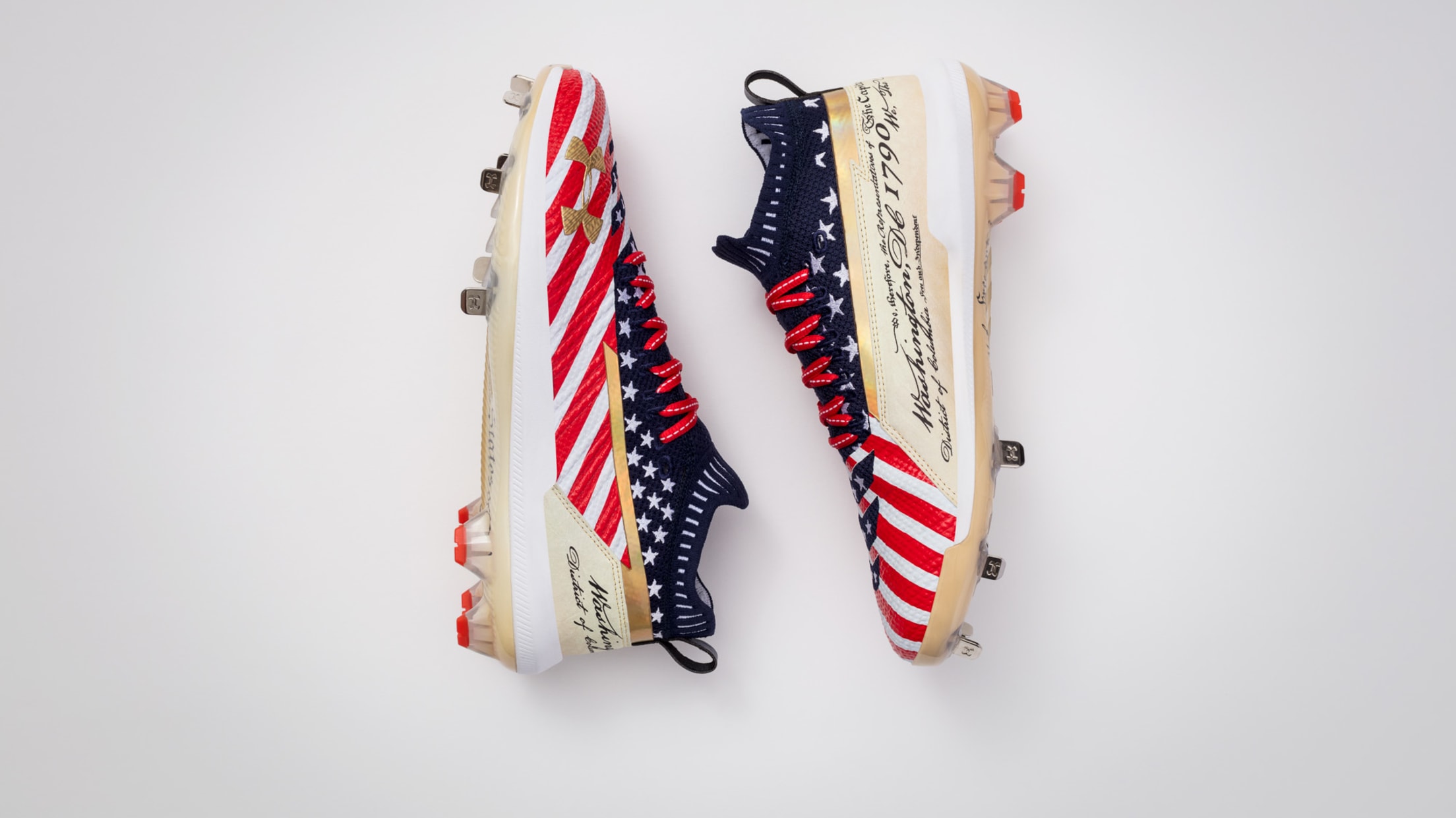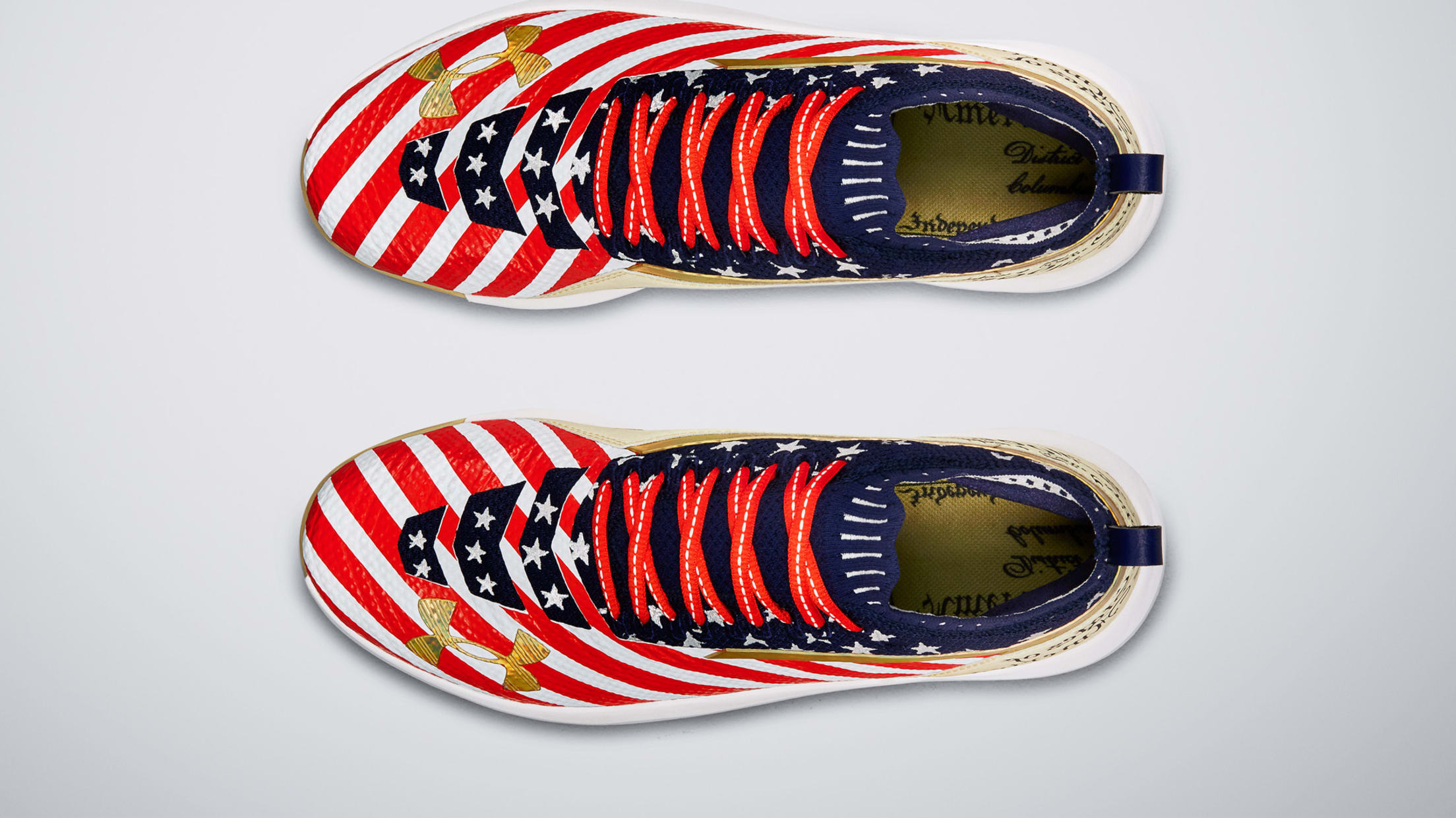 Of course, there's a possibility that these kicks have the actual Declaration hidden inside of them, making him baseball's actual "National Treasure" thief.
Harper may have looked good before he stepped into the box, but he looked even better once he started swinging the bat. He defeated Freddie Freeman, 13-12, with six home runs topping 440 feet -- the most in the tournament's first round.
Bryce's style, hair and physical skills were on full display throughout the night as he slugged homer after homer, fending off the Cubs' Kyle Schwarber and winning the Derby with a last-minute surge.
In doing so, he become the third player to win the Derby in their home ballpark, joining Todd Frazier in 2015 (when he was a member of the Reds) and the Cubs' Ryne Sandberg in 1990.
Teams in this article:
Players in this article: