Bryce Harper experimented hitting with and without batting gloves, to wildly different results
It's not as if Bryce Harper is thrilled with the start of his Phillies career -- entering Wednesday, he was hitting just .219/.370/.432 with 56 strikeouts in 41 games.
It's been a bit of a grind for the megastar to assimilate to his new club, and that desire to turn things around was possibly behind some experimenting he tried at the plate in Wednesday's 5-2 loss to the Brewers.
In the first inning, he came up to the plate sans batting gloves: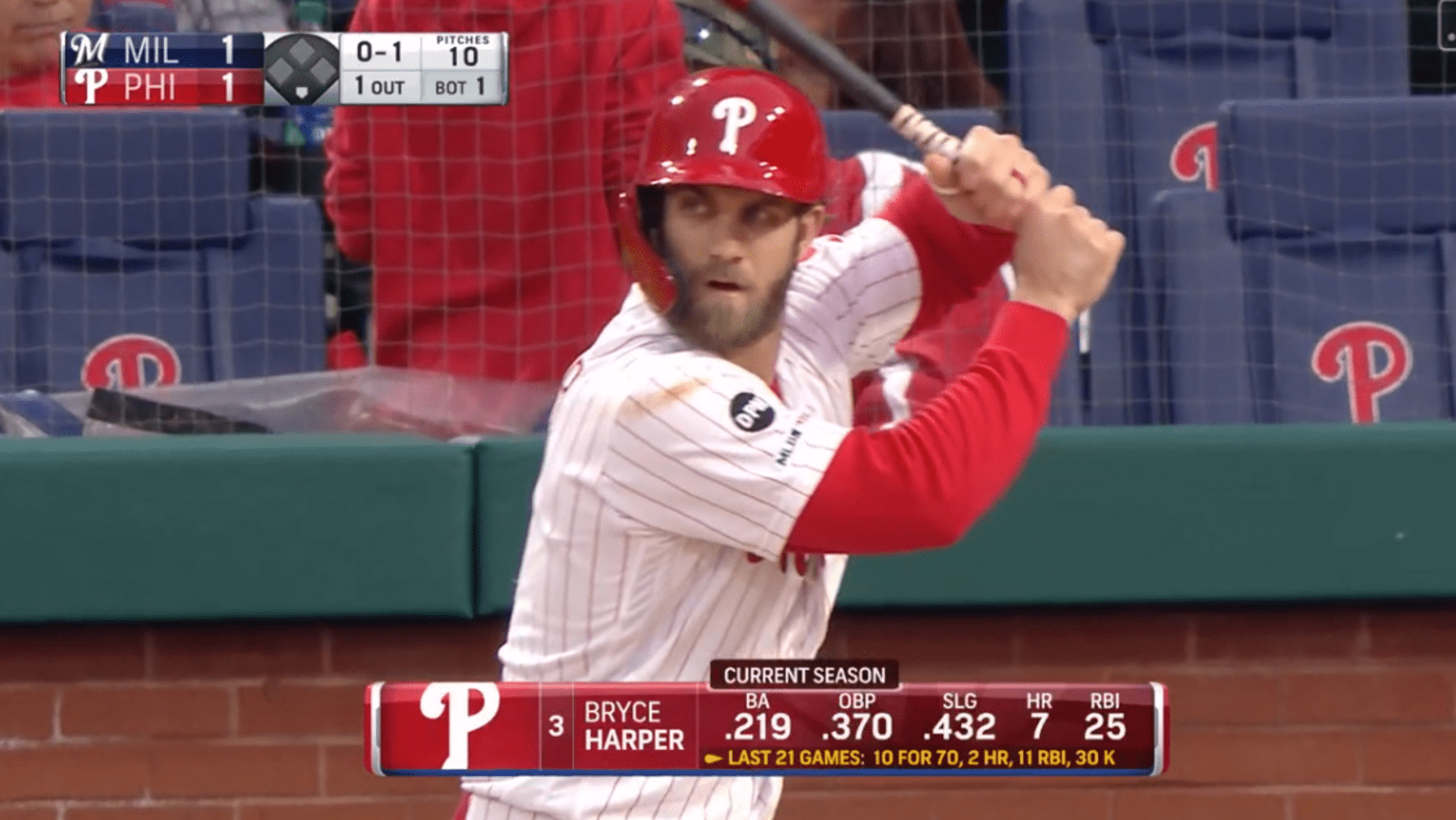 The result: A deep flyout to the warning track.
His next trip to the plate, Harper put on his customary batting gloves ... and this time, he laced an opposite-field double to the left-center field gap.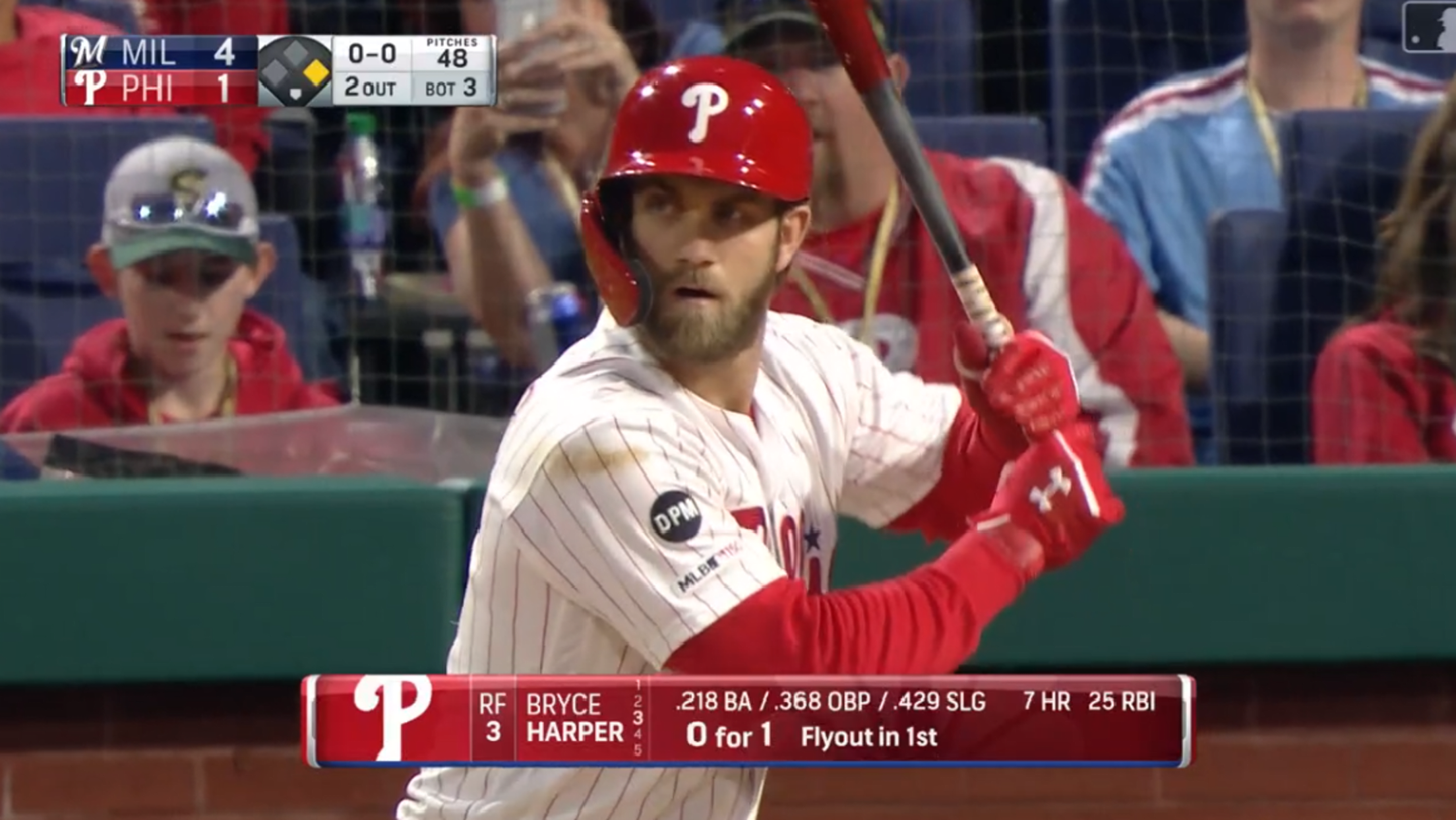 I'm not saying the gloves had anything to do with Harper picking up a base hit in that second at-bat, but who can say for sure? This wasn't the first time he's tried hitting without gloves this season, but there's value in changing things up a bit every now and then.
Some players will do anything to break out of a funk, and this on-the-fly experimentation from Harper is an intriguing glimpse into the psyche of the baseball star, eager to bust out and kick into high gear with his new team.
Will it work? Stay tuned ...
Adrian Garro joined MLB.com in 2016. Throughout his travels, both Bartolo Colon and Vin Scully have placed their hands on his shoulders. Not at the same time, though. That'd be amazing.
Teams in this article:
Players in this article:
Topics in this article: