Powered by Philly fans' boos, Bryce Harper made a beautiful, meme-able diving catch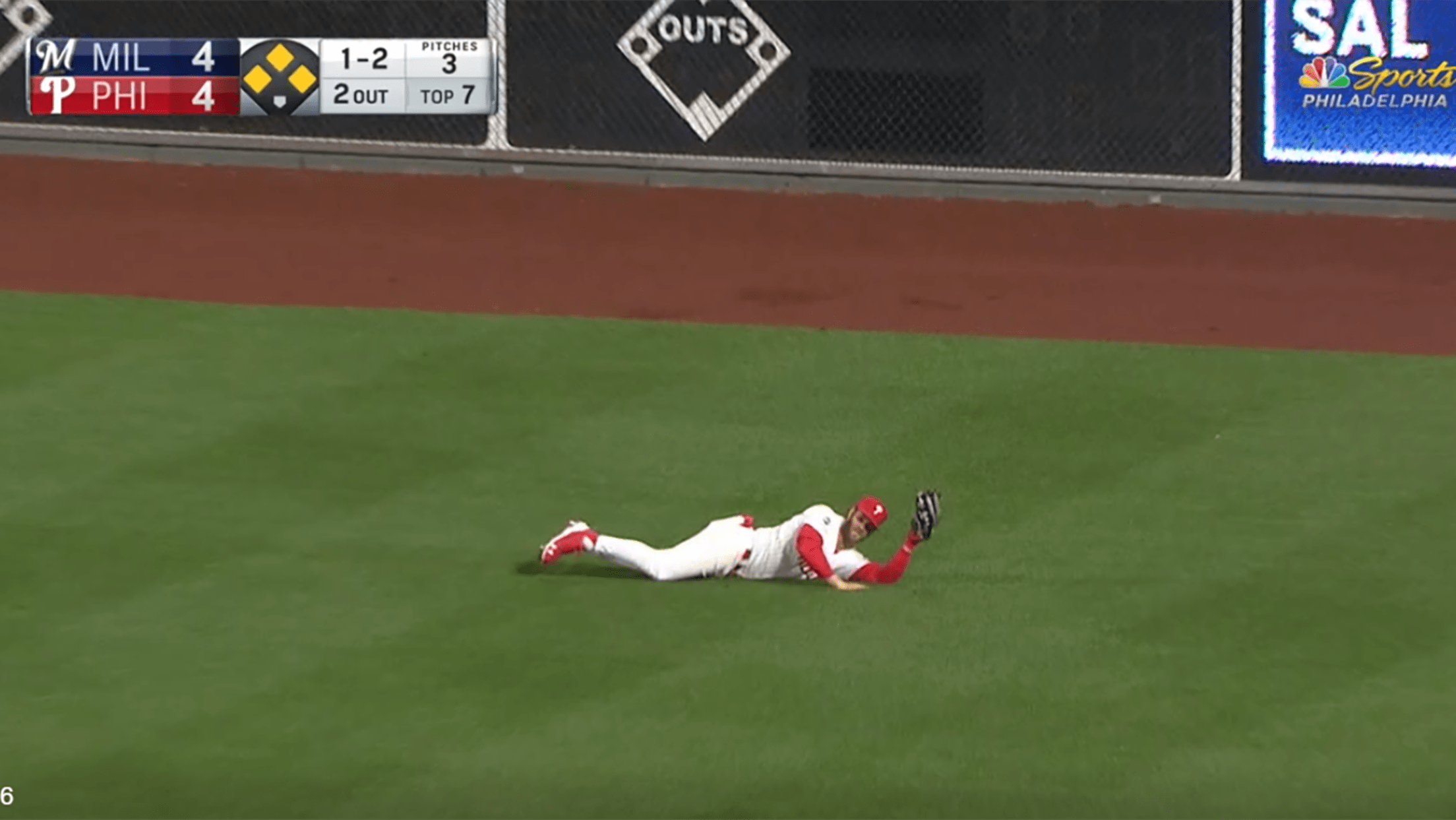 When Bryce Harper committed the rest of his career (presumably) to the Phillies, he probably did some research on the people of Philadelphia. Sure, they say water weird. (What the hell is wuder?) Sure, they love to destroy hitchhiking robots. And sure, yeah, they're die-hards, who love to boo anyone and everyone. It's their way of showing their love -- probably.
Struggling just six weeks, or .9 percent into his Phillies career, Philadelphia fans have begun booing the star. That happened after his third strikeout on Monday night:
Much the way Superman is powered by a yellow sun, Bryce Harper is seemingly inspired by the boos. In the top of the seventh inning, with the Phillies and Brewers tied at 4, Kansas City loaded the bases. That's when Mike Moustakas hit a falling liner into right field, otherwise known as Bryce Harper's Cave of Misery.
Harper raced down the ball, dove and snagged it. That's good. But this wasn't just any catch. This was a "slide-into-my-DMs, how-you-doing, I'm-just-lounging-in-my-Malibu-dream-house" posed catch.
Just look at this thing:
I can't possibly believe that Harper was actually trying to tell the fans something with this catch. After all, the game was on the line, so he was naturally running and playing as hard as he could. He had to be 100 percent focused on the game.
But at the same time, I watch that above GIF, and I don't know. I really don't. This is Harper, the game's biggest star, who -- given his attention to his hair -- knows the importance of his appearance. Could this be a message to Philly fans? Is this proof that the boos actually give him strength? Hopefully we'll one day have the answer.
Teams in this article:
Players in this article:
Topics in this article: