Bryce Harper's irrepressible joy will make you even more excited for the season to start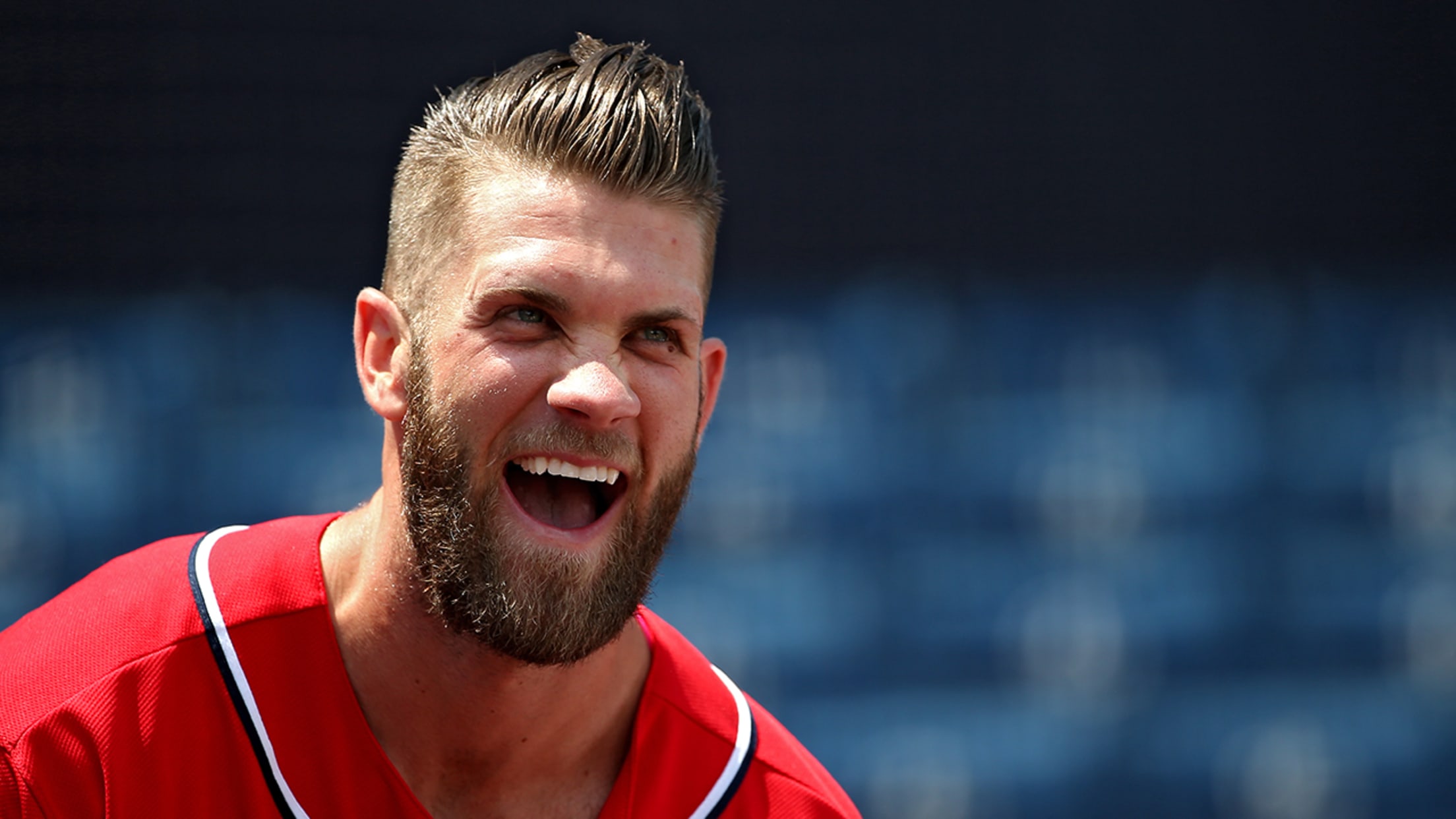 WASHINGTON, DC - MAY 10: Bryce Harper #34 of the Washington Nationals shares a laugh with fans before playing against the Atlanta Braves at Nationals Park on May 10, 2015 in Washington, DC. (Photo by Patrick Smith/Getty Images) (Patrick Smith/Getty Images)
Need more reasons to love Bryce Harper? Of course you do. Luckily for you (and all of us), Tim Keown's ESPN the Magazine profile of the reigning National League MVP has plenty of them. Who doesn't love a kid who grows up to be exactly what he said he would?
Career day, Harney Middle School, Las Vegas. A nice lady stands in front of a sixth-grade classroom to discuss professions with the boys and girls seated in front of her. Each student is asked to declare a career, and it's a rundown of the usual suspects: firefighter, doctor, veterinarian. The nice lady's enthusiastic reaction to those last two answers triggers a chain reaction; even the kids who didn't have the slightest clue what they want to be figure they can't go wrong with one of those. Around the room it goes. Doctor. Veterinarian. Sure, why not?

When it winds around to the biggest kid in the room, Bryce Harper says, "I want to be a professional baseball player."

"Well," the lady says, a jagged shard of disapproval seeping into her tone, "I think maybe you should pick a new profession. You know that doesn't happen very often."

…"You know what I'd like to do?" [Harper] says. "I'd love to look back now and see who actually is a doctor or a veterinarian, and laugh."
Who wouldn't be impressed by that level of determination?
Reason No. 2 - he loves baseball as much as you do. He's pumped about the infusion of youth in the game, and wants to see more joy and excitement on the diamond:
" … It's the excitement of the young guys who are coming into the game now who have flair," [said Harper.] "If that's Matt Harvey or Jacob deGrom or Manny Machado or Joc Pederson or Andrew McCutchen or Yasiel Puig -- there's so many guys in the game now who are so much fun.

"Jose Fernandez is a great example. Jose Fernandez will strike you out and stare you down into the dugout and pump his fist. And if you hit a homer and [celebrate] it? He doesn't care. Because you got him. That's part of the game. … If a guy pumps his fist at me on the mound, I'm going to go, 'Yeah, you got me. Good for you. Hopefully I get you next time.' That's what makes the game fun."
If you'd like to be further delighted by Harper, just click here to read the whole article.
Teams in this article:
Players in this article: