Bryce Harper sported a couple pairs of interesting glasses on the field during Saturday's game
Bryce Harper never leaves us disappointed in the world of fashion. Whether he's rocking some customized cleats or cornrows, there's nothing he can't pull off. Now, he can add some flashy glasses to his style repertoire.
During Saturday's first Dodgers-Nationals game, the outfielder showed a couple new additions on his face -- some sunglasses for one of his looks: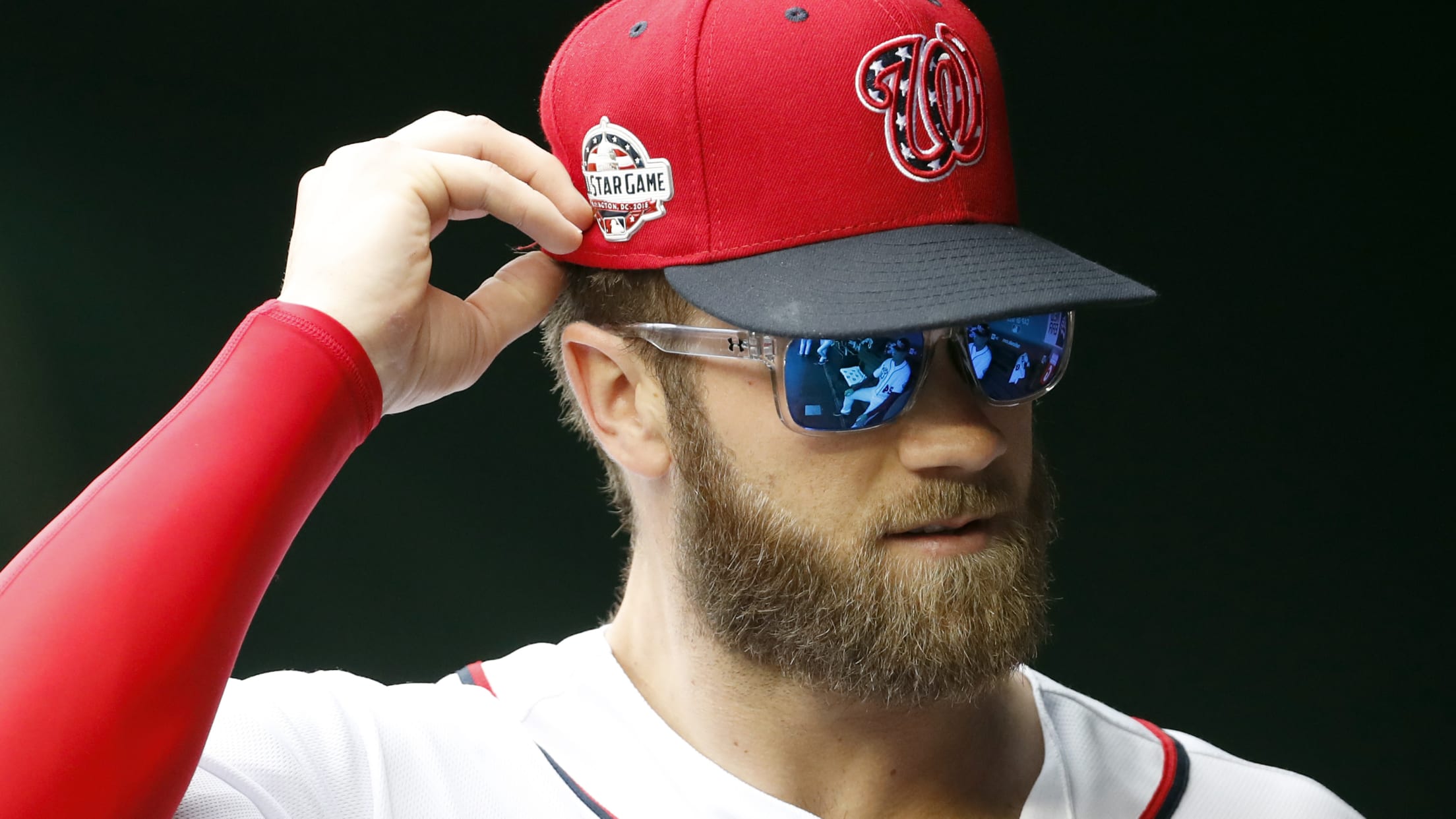 And while he was at the plate, some clear-rimmed specs:
According to MLB.com's Jamal Collier, this was perhaps the first time in Harper's career that he's worn these. But he smacked an RBI single to center in the bottom of the third without the assistance of any glasses.
And if you're curious as to why these glasses occurred -- well, it's rather simple. "I couldn't get my contacts in this morning," he said to MLB.com's Jamal Collier. "So I just wore those for the first at-bat and tried to get them the best I could the second at-bat, didn't get them in ... Then, I finally got them in my third at-bat and went from there."
Manager Dave Martinez had the same problem. "We couldn't get our contacts in for some reason today," he said. "He couldn't get his in. I couldn't get mine in, so I had a tough time reading the card."
Harper told Martinez that he saw the ball fine with his glasses, proving that he can sport anything.
Teams in this article:
Players in this article: