Bryce Harper unfollowed a few of the Washington Capitals on social media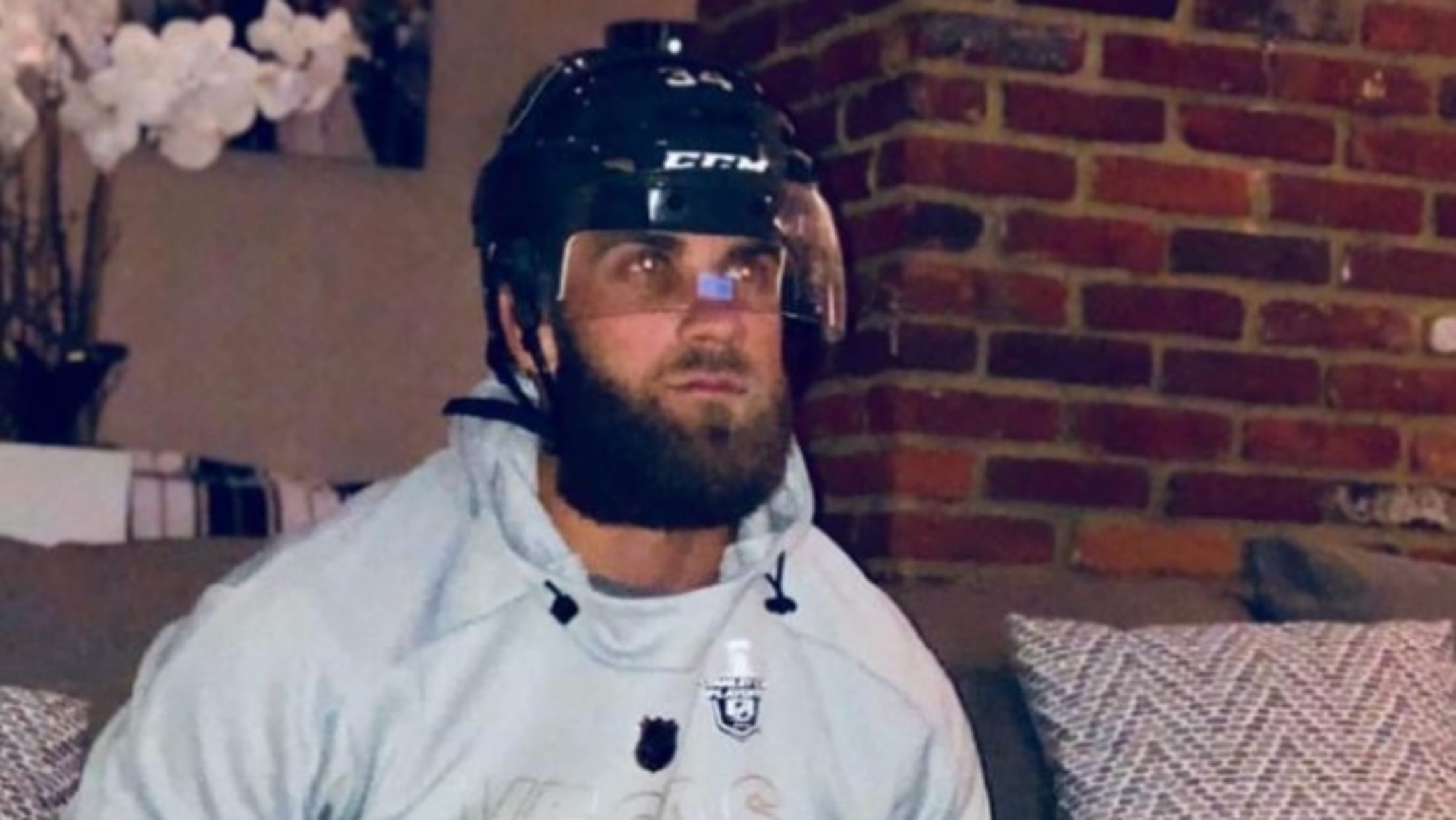 All offseason, the baseball world has been inundated with endless rumors, hot takes and debates about where Manny Machado and Bryce Harper are going to sign. But throughout the whole ordeal, the two superstars themselves have stayed pretty quiet -- meaning that the players' personal social media accounts have become source No. 1 for potential hints as to what these guys are thinking.
For instance, there was a moment earlier this offseason when Harper followed Philidelphia sports heroes Rhys Hoskins and Joel Embiid on Instagram, leading to speculation that Bryce could be heading to the Phillies. And on Monday, a picture on Manny Machado's Instagram story of a White Sox-themed baby slipper -- which was made for the son of Machado's brother in-law, Yonder Alonso -- sent many on the baseball interwebs into a total frenzy.
Machado posted a chisox item (baby shoes) on his Instagram. But I'm not sure how to interpret this. They are No. 17, which is brother in law Yonder Alonso's number. Plus, Machado followed YES Network weeks ago, and that appears to have been only for fun. pic.twitter.com/TTC6jOmBY5

— Jon Heyman (@JonHeyman) February 11, 2019
Usually these snippets don't really mean anything at all, just bits of fodder that baseball writers like myself enjoy bantering about to stay busy during the offseason. But a scoopity scoop from Washington Capitals winger Tom Wilson Monday night about Harper's social media activity feels more significant than usual.
The #Nationals pitchers and catchers report to Spring Training on Wednesday and Bryce Harper still hasn't signed with a team. Where will he end up? Well, the #Capitals Tom Wilson may have a hint... #ALLCAPS @nbcwashington pic.twitter.com/YaReRb6zOL

— NBC4 Sports (@NBC4Sports) February 12, 2019
Following people could mean anything, but unfollowing someone? That's a bit different. Maybe it has something to do with Harper's intense loyalty for his hometown Las Vegas Knights, but why would he unfollow other D.C. sports figures if he's intending to stay in the nation's capital?
A brief look at his Twitter follows reveals he's still following Caps goalie Braden Holtby, but his Instagram appears devoid of any D.C. hockey dudes. Only time will tell what this move really means, but if Harper really did unfollow Wilson and his teammates, he's either on his way out of Washington or he's going to have to build some bridges the next time he stops by Capital One Arena for a Caps game.
Teams in this article:
Players in this article: