Bubba Watson golfed from home plate during his busy night of taking in the sights at Wrigley Field
The Cubs played host to two-time Masters champion Bubba Watson on Tuesday night, and it's safe to say that few people have been able to more successfully run the gamut of baseball activities during a visit to Wrigley Field.
Sure, there were the more traditional parts of celebrity visits, like meeting the players ...
Having fun hanging at Wrigley Field for the @Cubs game! pic.twitter.com/D3g5YqgrpQ

— bubba watson (@bubbawatson) May 23, 2018
... and throwing the ceremonial first pitch:
But since Watson is a golfer, he added an extra wrinkle to his visit.
Golf courses require careful groundskeeping, so Watson was glad to learn a lesson or two from the Wrigley Field grounds crew. He just had to help out a little bit, too: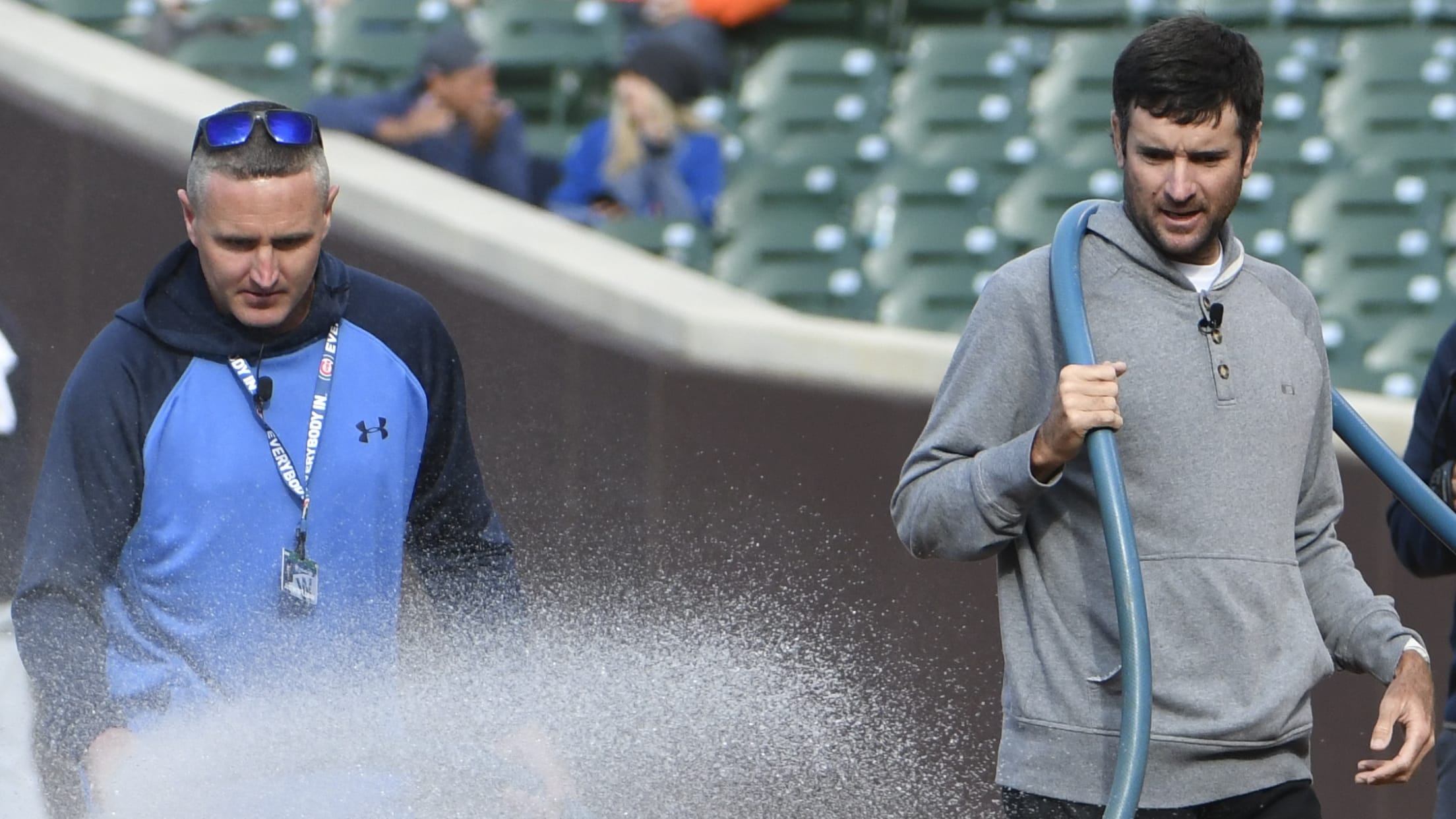 Instead of taking batting practice, Watson stuck to what he does best and took his talents to home plate with a golf club.
The crowd got quite the demonstration:
It's not quite Sam Snead clubbing a ball over the scoreboard, but it'll do.
During the game, Watson made a few more stops, including visits with the Cubs' radio booth and the scoreboard operator:
Dropped in the radio booth... pic.twitter.com/SElc03nz7b

— bubba watson (@bubbawatson) May 23, 2018
Getting a lesson from Rick on how to run the scoreboard. In 20 years he has only missed 3 games!! Unbelievable! pic.twitter.com/KIU2aPNZig

— bubba watson (@bubbawatson) May 23, 2018
Since Watson was at Wrigley Field, he knew that he had one more essential stop to make. During the seventh-inning stretch, he met Gary the organist and led the singing of "Take Me Out to the Ballgame" -- even though he was happy to let the crowd take the lead:
🎶 Take me out to the ⚾️ game 🎶 That was fun! Glad the crowd was louder than me though! @Cubs pic.twitter.com/aKH33Vvkm2

— bubba watson (@bubbawatson) May 23, 2018
The Cubs fell to the Indians, 10-1, but how could your spirits be dampened too much after a day like that? It's nice to be Bubba Watson.
Ace. #EverybodyIn pic.twitter.com/Z00mua1WG6

— Chicago Cubs (@Cubs) May 22, 2018