Proud papa Ken Griffey Jr. came prepared to photograph his son's Fiesta Bowl appearance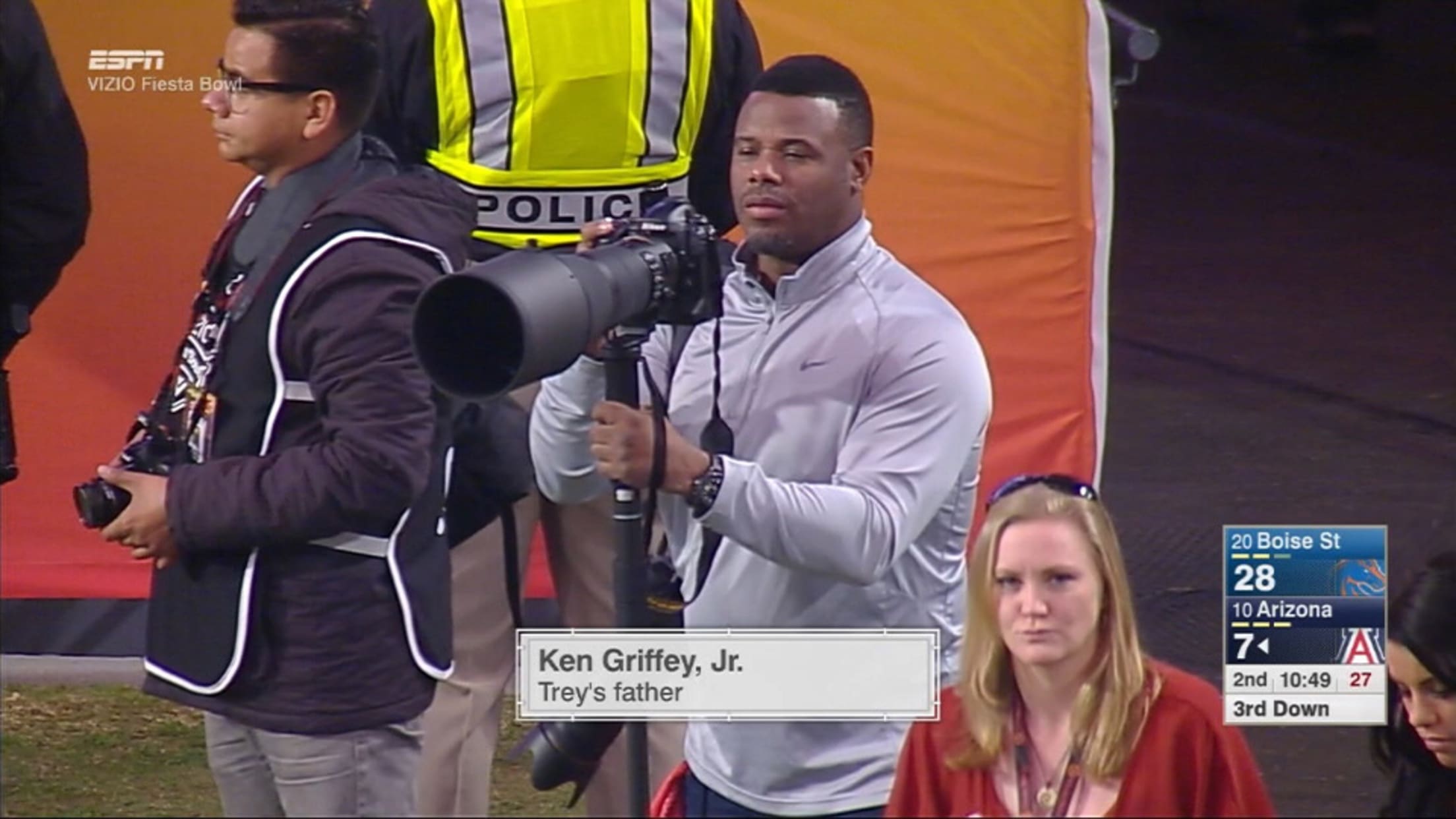 Ken Griffey Jr. is famous for a lot of things -- his rap career, his fashion sense and, of course, his baseball talent. But, judging by the camera he brought along to photograph his son Trey's appearance for the Arizona Wildcats in the Fiesta Bowl game, it looks like we might have to add "photographer" to the resume: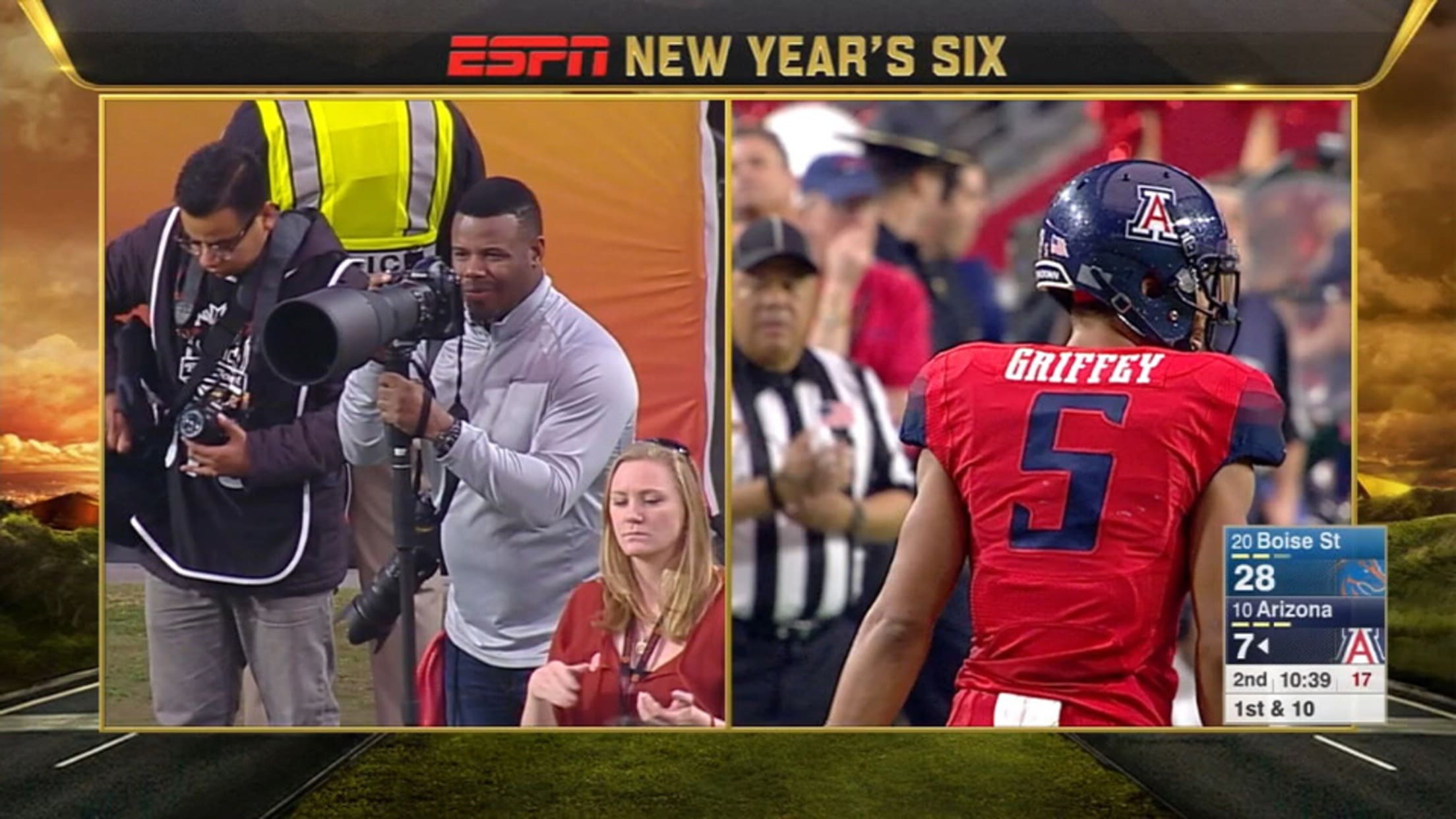 That is a big lens. But, when your son is competing on the national stage in one of the biggest games of his young career, you can be forgiven for going all out.
Plus, even with all his accomplishments, if you had to ask Junior what he'd want written to identify him on his lower-third graphic, "Trey's father" sounds about right.