The camera angle on Tucker Barnhart attempting a foul ball catch will make you feel like you were there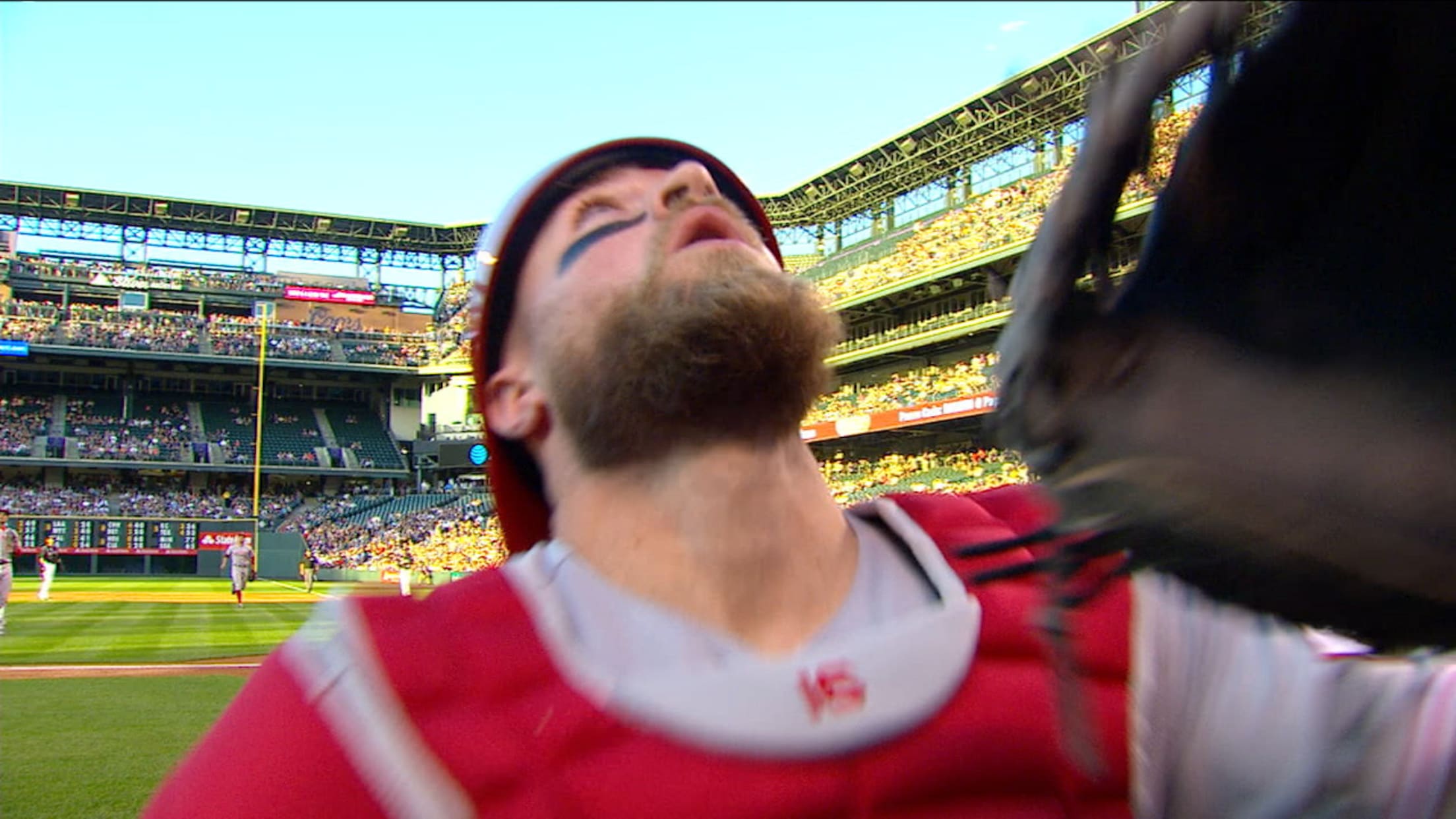 A lot of times, cameras are in the line of fire. For example, Giancarlo Stantonsmashed a camera on his 53rd homer last season and Dae-Ho Lee had a similar situation happen to him when he cracked a lens on a line drive. And sometimes, they're in the right place at the right time -- like the moments Taylor Davis continuously found the camera. The scenario that played out in Friday's Reds-Rockies game is a bit different -- as it was the camera that found Tucker Barnhart.
In the bottom of the third, Barnhart ran toward the dugout chasing a foul ball. The camera was able to get up close and personal to his attempt:
Felt like you were there, right?
The Reds catcher didn't come up with the grab, but it appeared he gave us a quick pose for the camera -- and that's pretty cool also.
Teams in this article:
Players in this article: