What you should watch in the postseason race today: Can King Felix shut down Jose Altuve?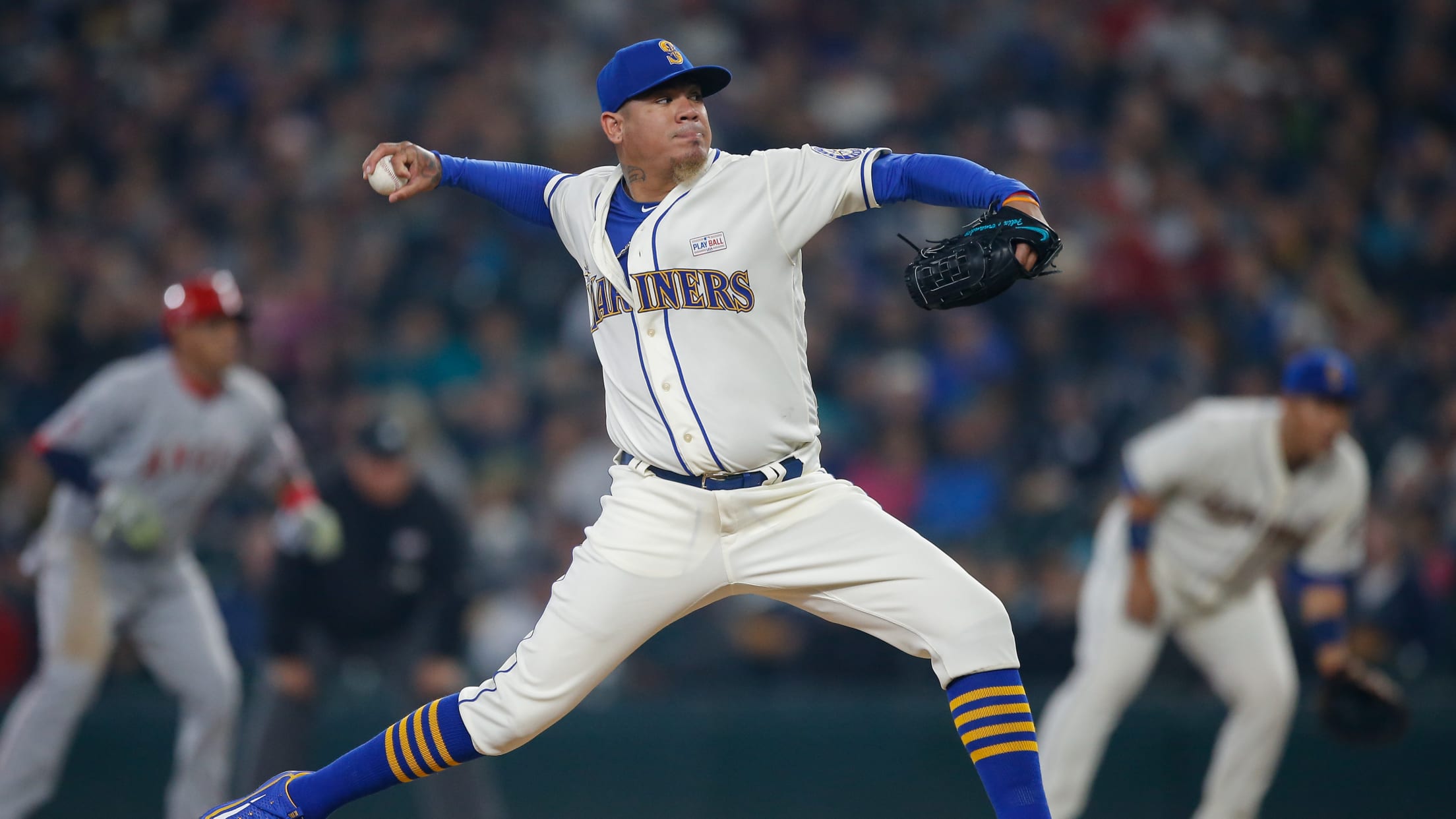 SEATTLE, WA - MAY 15: Starting pitcher Felix Hernandez #34 of the Seattle Mariners pitches against the Los Angeles Angels of Anaheim in the first inning at Safeco Field on May 15, 2016 in Seattle, Washington. (Photo by Otto Greule Jr/Getty Images) *** Local Caption *** Felix Hernandez (Otto Greule Jr/Getty Images)
With only six days left in the season, every game has the potential to alter the postseason picture. As we enter the final days of the stretch run, we'll spotlight the biggest moments that we know you won't want to miss.
Mariners at Astros - 8:10 ET
One of the biggest things baseball has lacked in the last decade is Félix Hernández in the postseason. The Cy Young Award-winning ace has been one of the most dominant pitchers of his era thanks to a blazing fastball and killer changeup, but, sadly, has yet to play in October. With the Mariners two games out of the Wild Card, he could help change that on Tuesday.
Unfortunately, he'll have to get through José Altuve first. While most batters have meager batting lines against Hernandez, Altuve is 11-for-22 with three doubles and two walks against the bleached-blonde ace, including going 2-for-3 against Hernandez on Sept. 16. That's good for the second-highest OPS against Hernandez by any active Major Leaguer behind only Mike Trout, perhaps made possible by Altuve's .346 batting average against changeups over the last three years.
Will Altuve win out again or will Hernandez show the same form he had in his last start when he relied heavily on his change-of-pace to pitch seven innings of two-hit baseball against the Blue Jays? It's a changeup master versus a man who masters changeups.
Tune in to see if Hernandez changes up his gameplan (get it?) against Altuve on MLB.TV, now only $3.99 for the remainder of the season.
Equipos en este artículo:
Jugadores en este artículo: