What you should watch in the postseason race today: Can Joey Bats power the Jays to a Wild Card?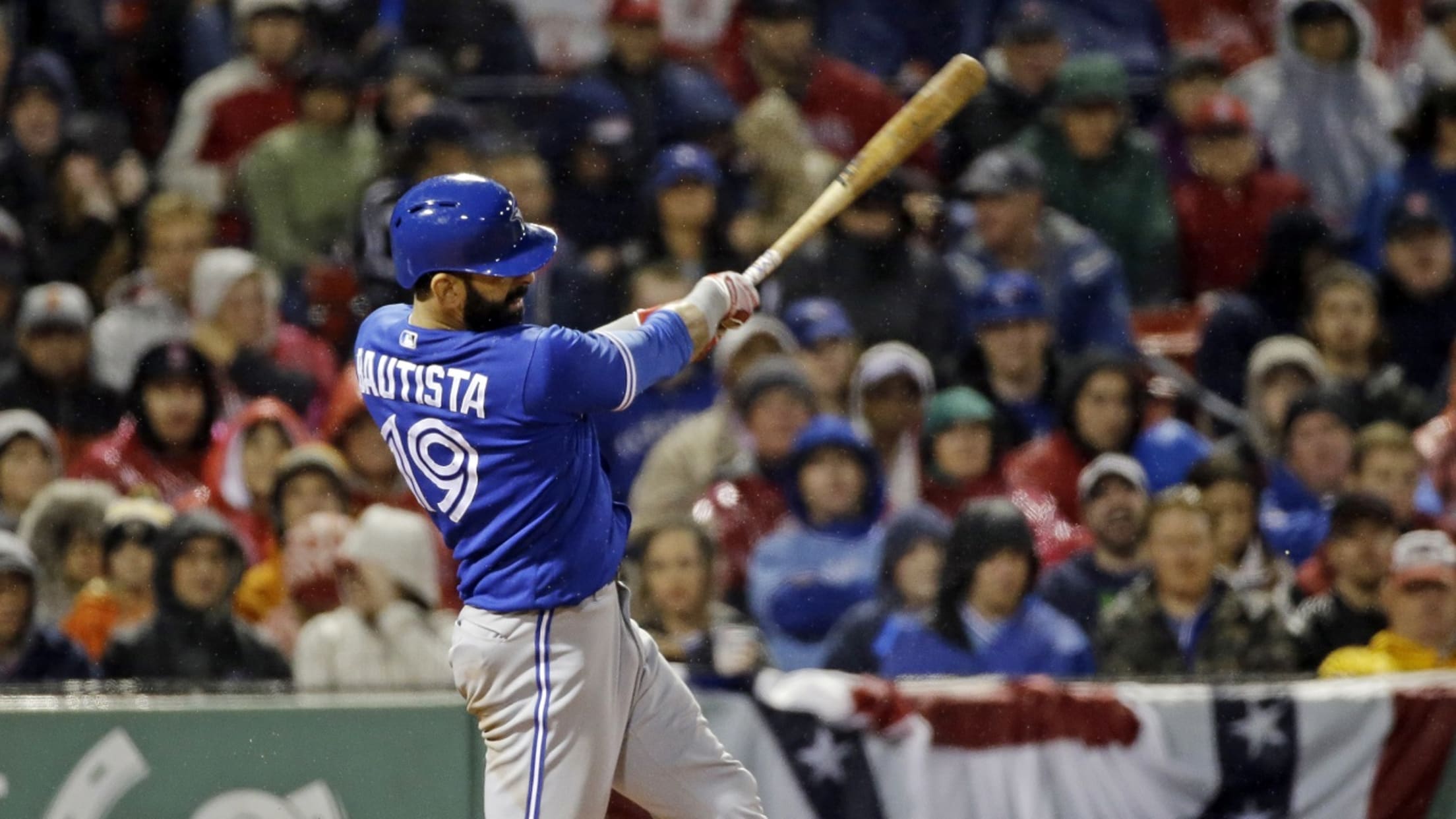 (Elise Amendola)
On this season's final day, there are still some things to be decided. As we enter the last day of the stretch run, we'll spotlight the biggest moments that we know you won't want to miss.
Blue Jays at Red Sox - 3:05 pm ET
On this, the final day of the regular season, a number of important narratives are still in play. A big one is the fate of the Blue Jays, who enter the day tied with the Orioles atop the American League Wild Card race after their big 4-3 win over the Red Sox on Saturday.
Seeking a locked-in No.1 Wild Card spot, the Jays will be looking to take down David Price at Fenway Park, and that's where the role of José Bautista comes into play. Bautista -- he of the bat-flipping, homer-crushing heroics that everybody knows so well, has great career stats against the Sox's ace. In 58 official at-bats against Price, Joey Bats has hit .346/.426/.724 with six homers, four doubles, and probably a ton of swagger. Toronto will be looking for more of this on Sunday:
Boston may have already clinched its division, but the club is still seeking home field in the ALDS, so the Sox definitely have something to play for on Sunday.
Will Jose Bautista pad his career stats vs. David Price and help the Jays lock down their spot? Every game on this season's final day starts around 3 p.m. ET, so things will be tense -- and you can tune in and find out for free on MLB.TV.
Teams in this article:
Players in this article: