Two Cardinals fans skipped their own wedding (reception) to make it to Busch Stadium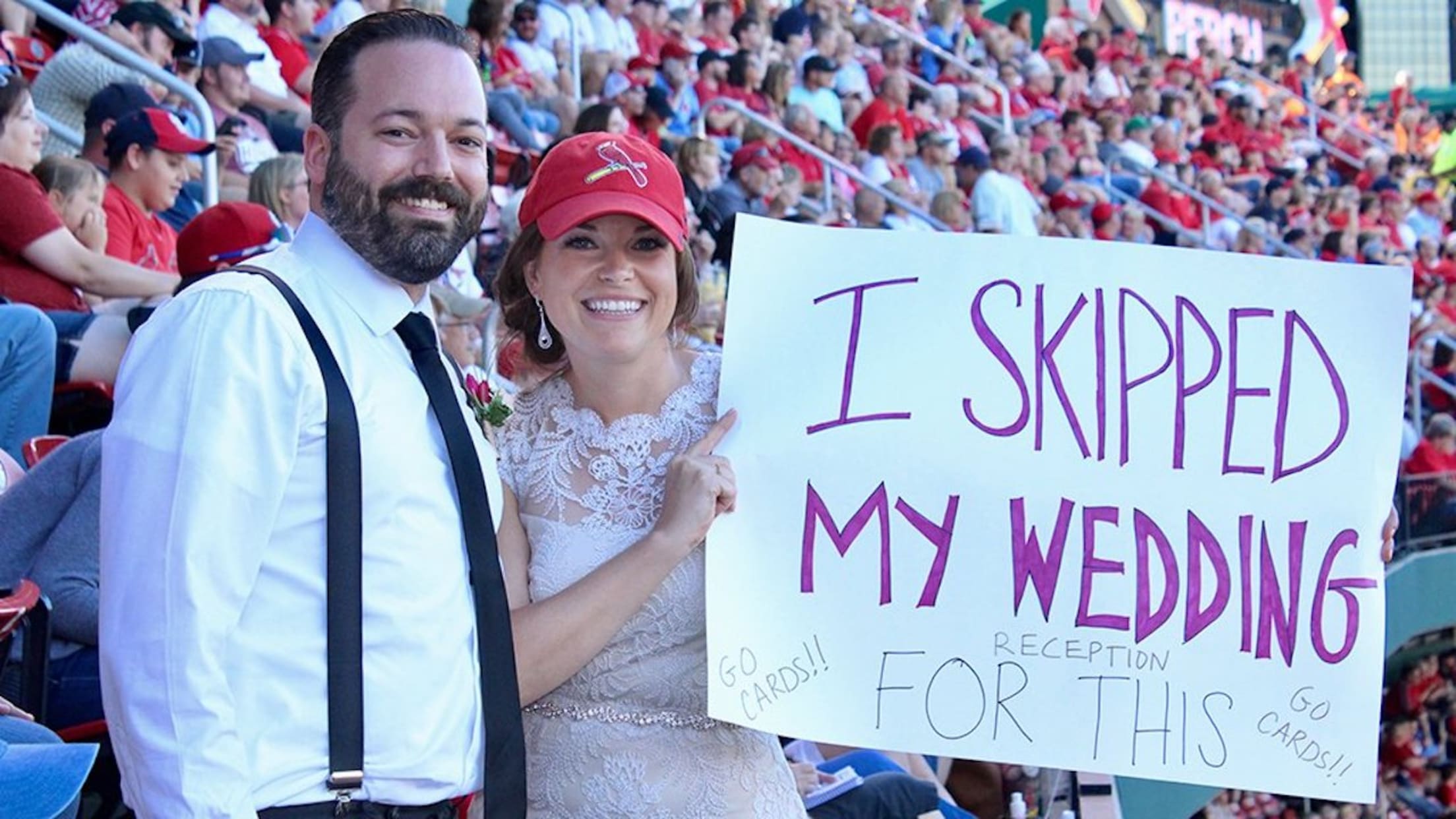 There are plenty of ways to show just how much you love your favorite team. You could adopt a hand puppet. You could get a whole new haircut. You could even willingly dress up as a giraffe.
But there is perhaps no greater testament to fandom than what two Cardinals fans did on Saturday night: To take in St. Louis' game against the Pirates, they skipped their own wedding ... reception:
Alas, the Cardinals couldn't reward their dedication with a win, falling to the Pirates, 7-3. The evidence is clear: For the good of the team, they needed to skip out on the actual ceremony.
Equipos en este artículo: