Matt Carpenter and Adam Wainwright will spend the 2018 season trying to scare each other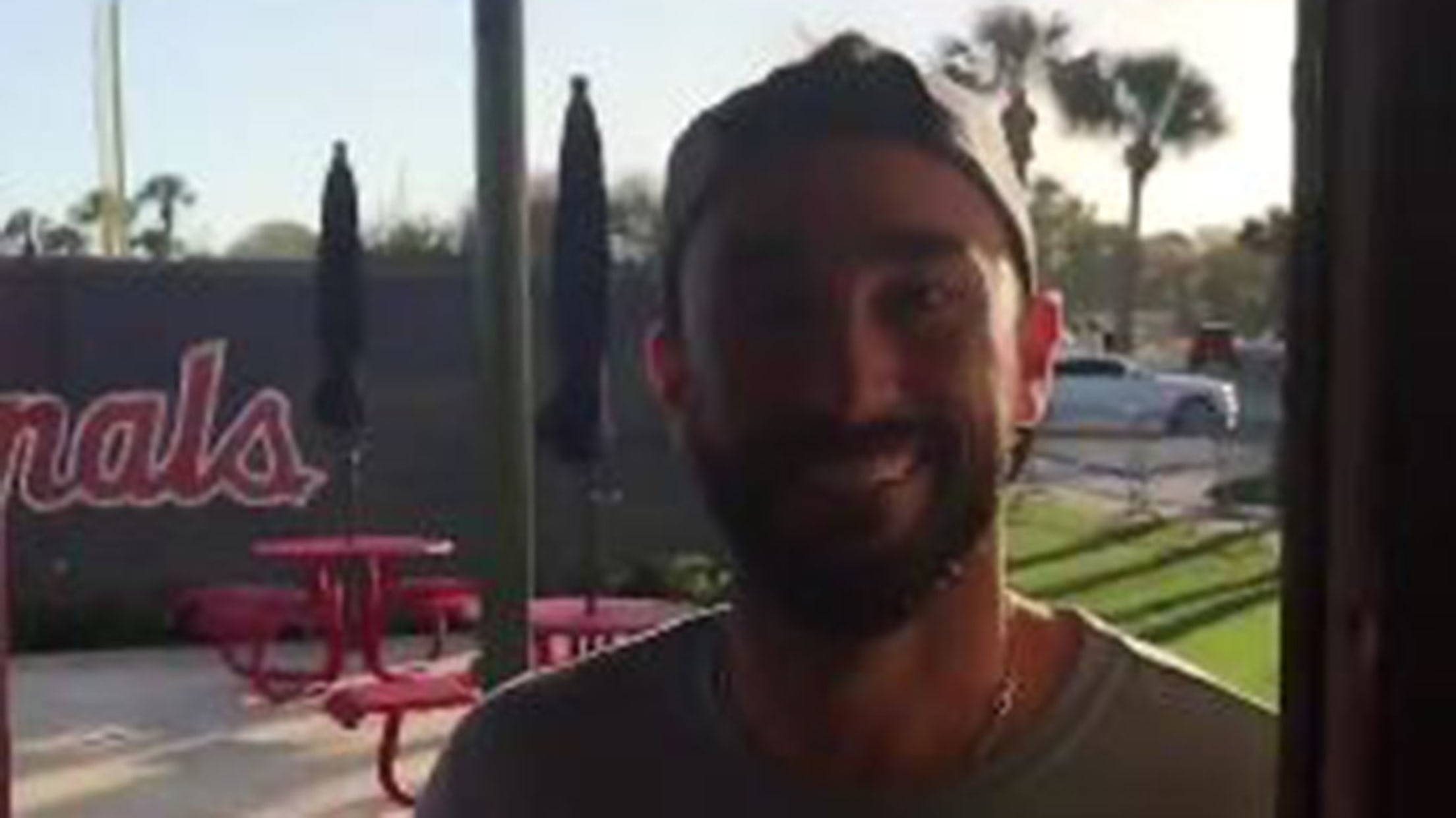 (Chesterton, Eric)
Spring is a time of new beginnings. The days get longer, flowers come into bloom and a new season of baseball starts.
For Cardinals teammates Adam Wainwright and Matt Carpenter, spring in 2018 also marks the start of a new competition: The Scare Games. Throughout the season, they'll attempt to scare each other and record their attempts at doing so.
Wainwright started off the games with an early win:
Let the #2018ScareGames begin! Scare games... 1-0. Me vs @MattCarp13 we're keeping a season long tally. PS... this was his suggestion. #imbettingonme pic.twitter.com/VjElQAnNJP

— Adam Wainwright (@UncleCharlie50) February 23, 2018
Carpenter responded with a valiant effort. Unfortunately, Wainwright displayed nerves of steel:
Snuck under the training table @UncleCharlie50 wasn't expecting it.. #2018ScareGames ...failed attempt still down 1-0 but the game is on! pic.twitter.com/QyrytGpHtN

— Matt Carpenter (@MattCarp13) February 23, 2018
With a full season of pranks and scare attempts yet to come, Carpenter will have plenty of time to find Wainwright's weaknesses. The score won't stand at 1-0 for long.
Teams in this article:
Players in this article: