Marcell Ozuna has a history of stealing teammates' bats, so which Cardinal's will he steal first?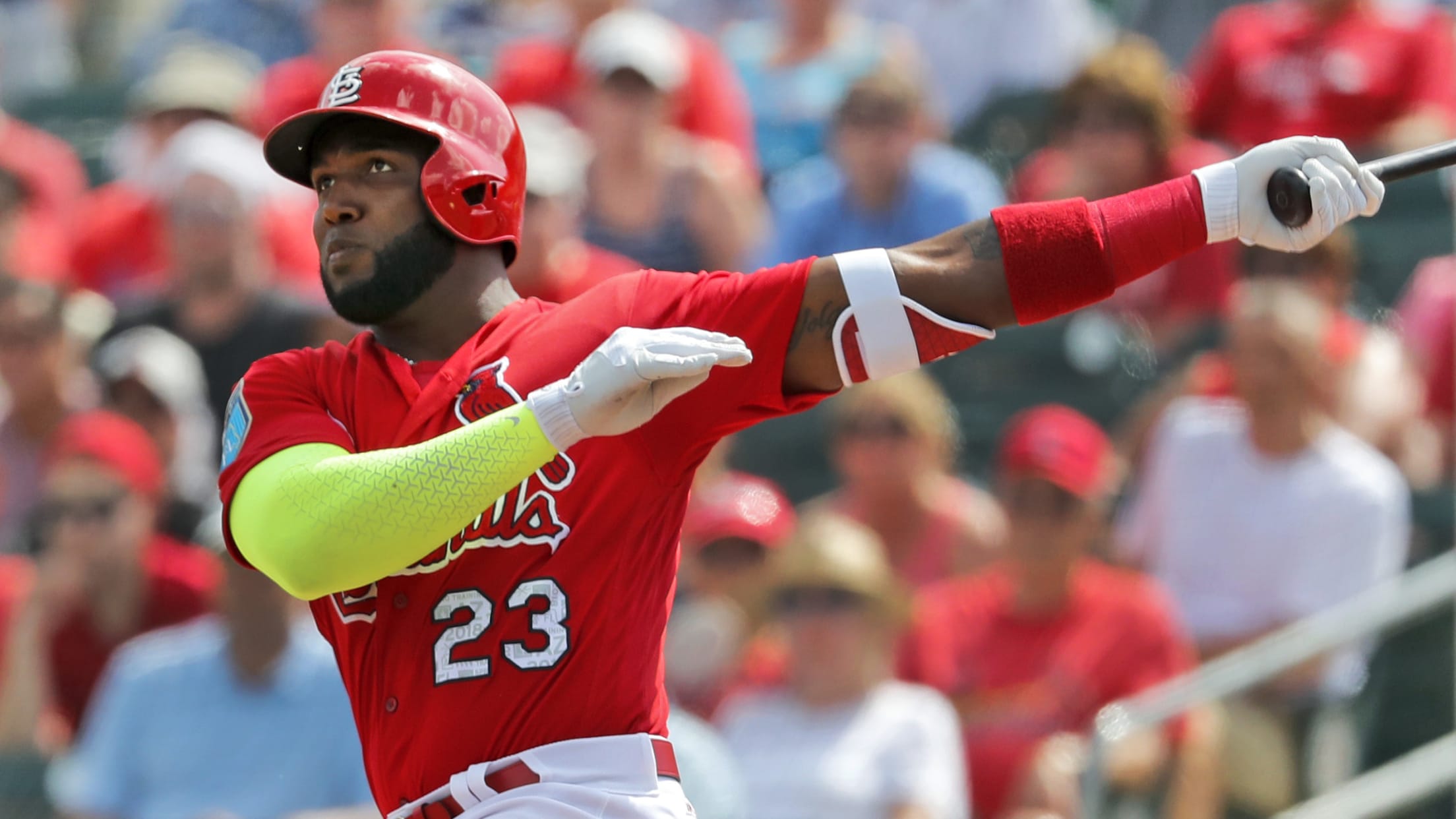 When the Cardinals traded for Marcell Ozuna, they knew they were getting a player who could hit in the middle of a lineup. What they perhaps didn't know was which bat he would use when hitting there.
You see, Ozuna has a bit of a history of using his teammates' bats in games. Last year, he hit home runs in back-to-back games ... with Ichiro's bat. But, he made a regular habit of it, according to the Wall Street Journal -- stealing bats from Giancarlo Stanton, J.T. Realmuto, Christian Yelich and Dee Gordon. Now that he's with a new team, he has a whole new collection to choose from.
Marcell Ozuna has developed a reputation as a bat thief, someone who will borrow teammates bats -- then homer with them.

He's done it with Giancarlo Stanton and Ichiro in the past.

Saturday, he started sniffing around Dexter Fowler's collection. #STLCards

— Joe Trezza (@JoeTrezz) February 17, 2018
So, which Cardinal will involuntarily lend Ozuna a bat first? According to MLB.com's Joe Trezza, Dexter Fowler was one of the first players to welcome the slugger to St. Louis. Plus, Ozuna said that he'd probably grab a bat from Fowler's collection first.
But who knows what will happen in the passion of the moment, in the heat of the game. Trezza notes that Ozuna is also close to Yadier Molina and Carlos Martínez. On Thursday, he was reportedly debating with Tommy Pham about the proper times to steal bases in front of Ozuna. Perhaps a stolen-base attempt gone awry leads to a stolen bat?
There are tons of options, so help us decide.
[h/t Jared Diamond]
Teams in this article:
Players in this article: