Carlos Carrasco made Jose Ramirez a mini-me out of a baseball and some yarn
Jose Ramirez had a pretty good day on Thursday -- Cleveland defeated Los Angeles, 12-5, and he went 3-for-5 with 2 RBIs. To honor him, Carlos Carrasco decided to make a miniature version of Ramirez out of a baseball. Here he is making sure the hair is just right:
See the resemblance?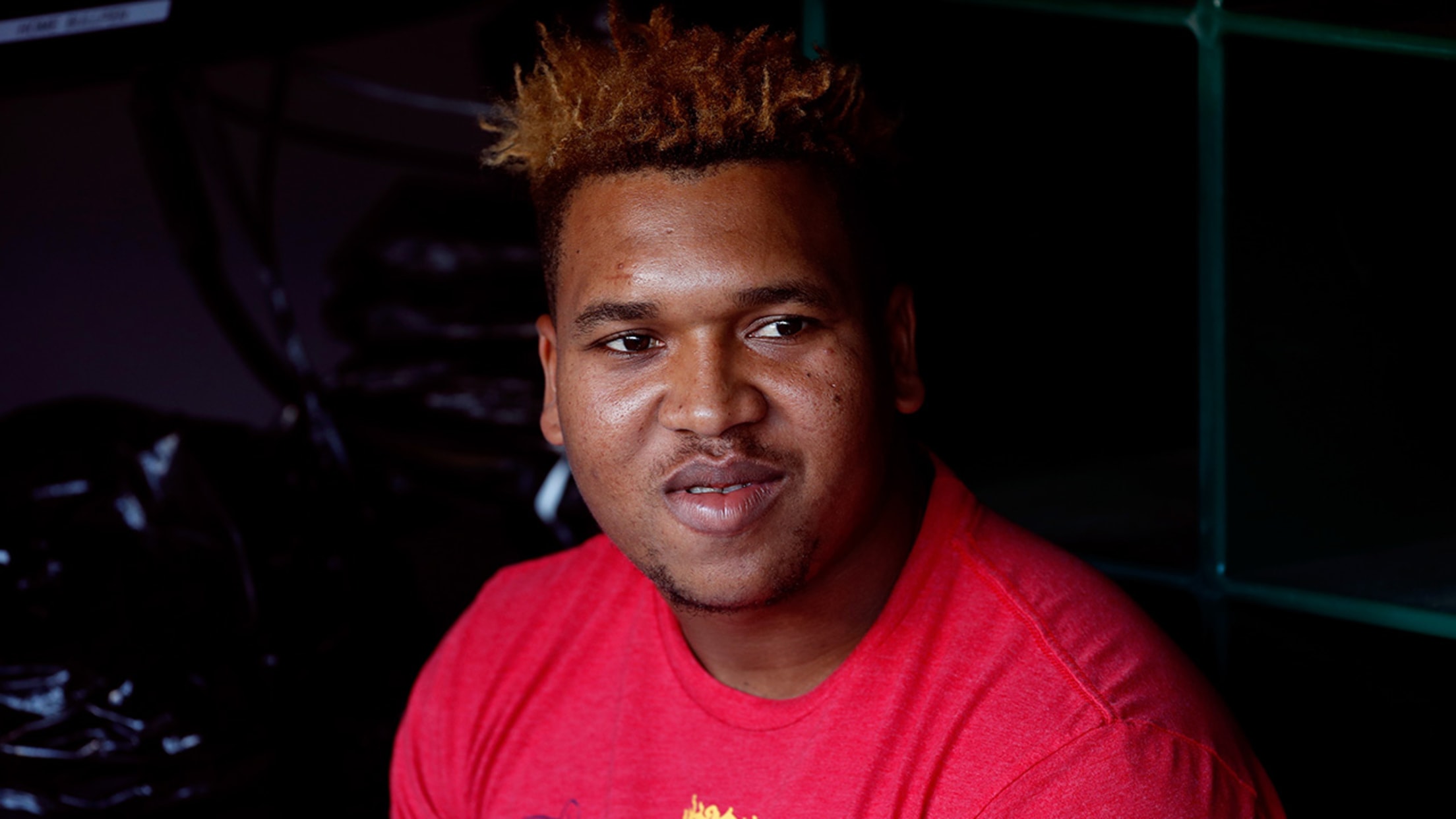 Of course, mini-Ramirez wouldn't be complete without a uniform:
And sunglasses!
It was a good day for both Jose Ramirez and Mini Jose Ramirez!!! -Carrasco/Bauer/Kluber @Indians @MLB @mlb @MrLapara pic.twitter.com/JBFxIGtbYg

— Carlos Carrasco (@Cookie_Carrasco) June 15, 2017
Fun fact: This isn't even the first time Carrasco has done this. Back in 2015, he made this version of his teammate:
We have a lot of questions, but the most important ones are: Does Carrasco have his own Etsy store, and will he make us a mini-Ben Gamel? We're pretty sure the yarn hair would be incredible.
Teams in this article:
Players in this article: