Watch Carlos Correa play catch with his good friend Groot the dog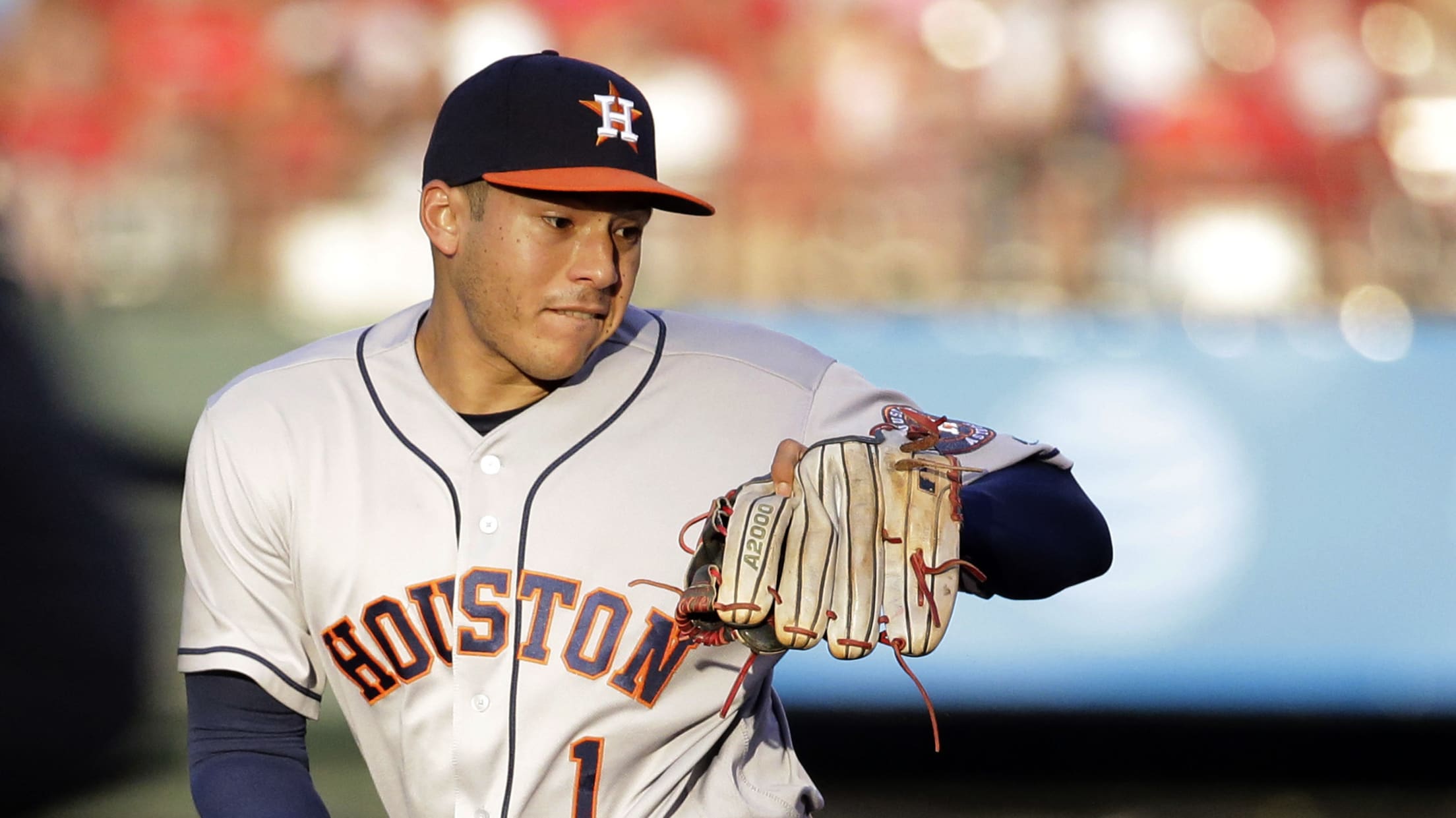 Houston Astros shortstop Carlos Correa stops a grounder by St. Louis Cardinals' Matt Holliday before throwing Holliday out at first during the first inning of a baseball game Tuesday, June 14, 2016, in St. Louis. (AP Photo/Jeff Roberson) (Jeff Roberson/AP)
When he's not hitting mammoth home runs or making spectacular leaping catches, Carlos Correa is just like the rest of us.
He likes to hang out with his friends:
March 19, 2016
Look at Correa spending time with his regular, average-guy friend. Wait, that's LeBron James. Maybe we don't quite have that in common with Correa.
It turns out that Correa has another friend. Some might say this one is man's best friend:
This is Correa playing fetch with his dog, Groot, named for the talking tree-man-thing from "Guardians of the Galaxy." Sure, they're playing on a well-manicured baseball field and not in the overgrown grass of the park down the street, but this isn't all that different from how you or I might interact with a dog.
Guardians of the Galaxy movie #IamGroot https://t.co/MpG3MZNVBe

— Carlos Correa (@TeamCJCorrea) February 8, 2017
Is Groot training to play shortstop for the Astros? Or is Correa grooming a new double-play partner? Groot's reaction time appears to be off the charts, as he was moving before the ball even came off the bat. It appears his route efficiency could use some work, though. With Opening Day just around the corner, we'll find out soon if he's up for the task.
Teams in this article:
Players in this article: