Carlos Correa was the happiest man alive during the Astros' World Series Game 5 walk-off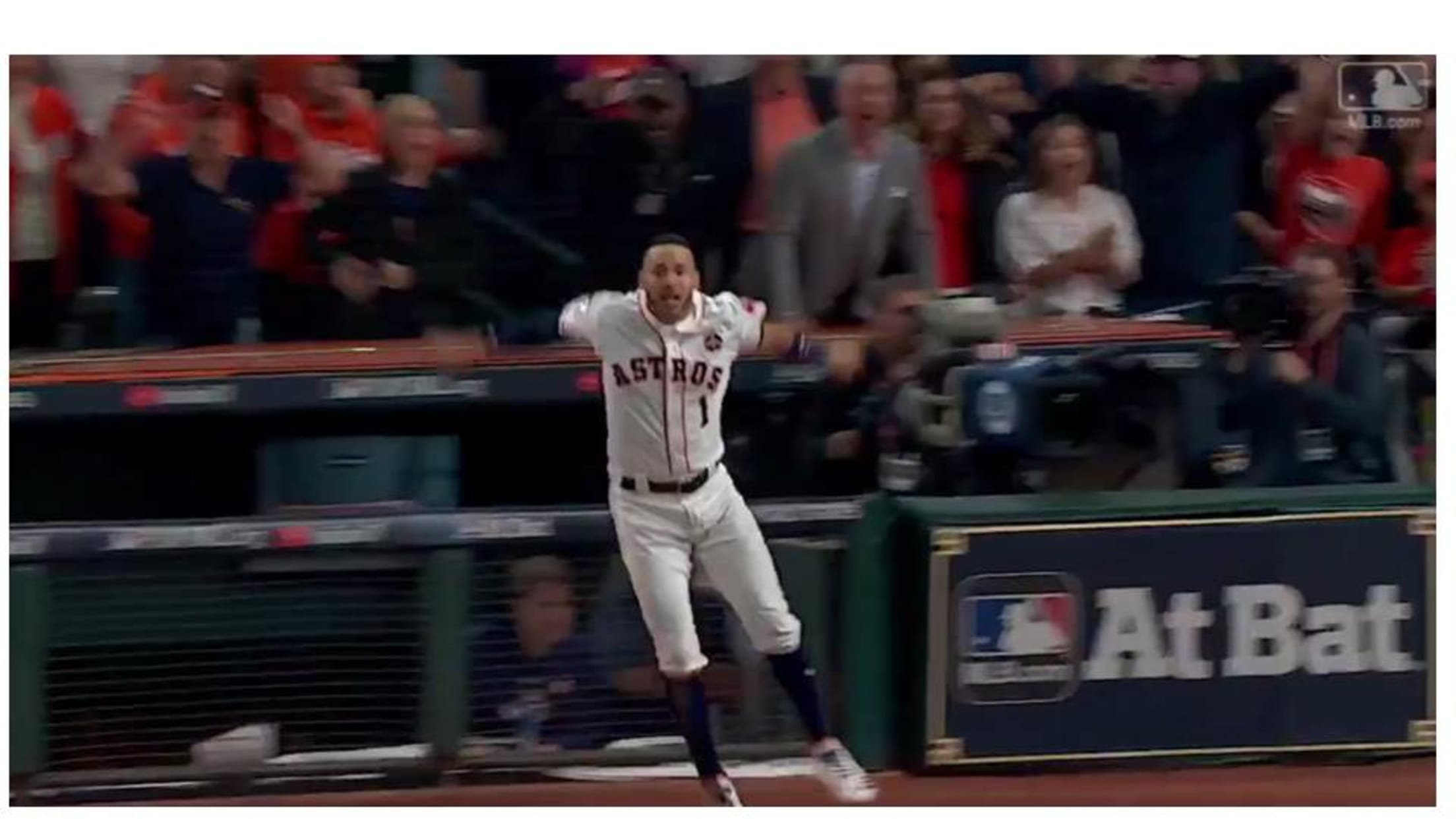 It'd be hard to say one person at Minute Maid Park was happier than another after the Astros' wild, historic, wonderful, oh-my-god-what-is-happening 13-12 walk-off win over the Dodgers in World Series Game 5 on Sunday. BUT, if we had to take a guess, we'd say it was Carlos Correa. Watch this video below and tell us your heart doesn't fill up with pure joy.
So hype. SO hype. #WorldSeries pic.twitter.com/xE4bHPpW5z

— Cut4 (@Cut4) October 30, 2017


Put this GIF on loop. It'll help you get over the fact that it's Monday and your weekend is over.
Correa talked about his excitement postgame.
"I think it's crazy, man. To just be part of it is such a blessing. These games are hard on me. I feel like I'm going to have a heart attack out there every single time. It's high pressure out there. The game is going back and forth. Both teams are great, scoring runs, and putting up at-bats together. And there's a lot of pressure on you when you're out there and you want to win a game, and you want to win the World Series. So, hopefully we can win one more game and take a break, because this is hard on me."
Same, Carlos. Tune in to Game 6 of the World Series presented by YouTube TV on Tuesday, 8 p.m. ET on FOX.
Matt Monagan is a writer for MLB.com. In his spare time, he travels and searches Twitter for Wily Mo Peña news.
Teams in this article:
Topics in this article: