Never fear, Astros fans: Chris Paul and Hoodie Melo are here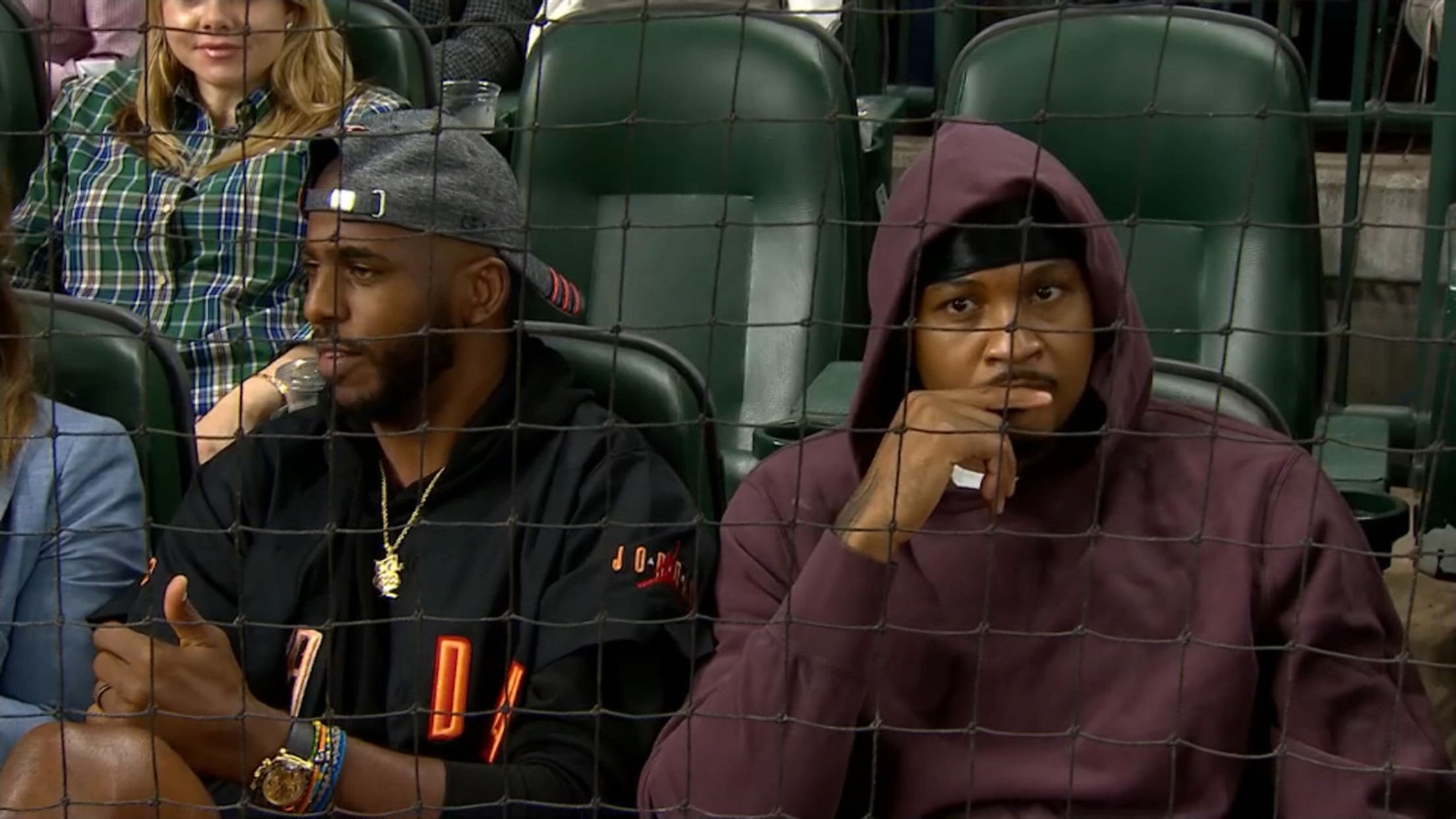 The Astros and Red Sox were tied, 1-1, in the American League Championship Series entering Tuesday night's Game 3. The Astros had former Cy Young Award winner Dallas Keuchel on the mound, they had Nolan Ryan, Craig Biggio and Jeff Bagwell staring down opposing starter Nathan Eovaldi behind home plate and they had home-field advantage. The odds were seemingly in their favor.
But just in case, they also brought in Houston Rockets stars Chris Paul, Carmelo Anthony and James Harden to take in the action. And not just regular ole' Carmelo Anthony, but Hoodie Melo.
Yes, the infamous, no-nonsense, J.R. Smith-approved Hoodie Melo. Sorry, Red Sox, you had a nice run.
But wait, what's this?
Mookie always has time for his fans. 😂 pic.twitter.com/fsSk3wPpE9

— MLB GIFS (@MLBGIFs) October 16, 2018

OK nevermind, I don't even know anymore.
Teams in this article:
Players in this article: