Catchers Russell Martin and John Ryan Murphy both ended up pitching in the same game on Saturday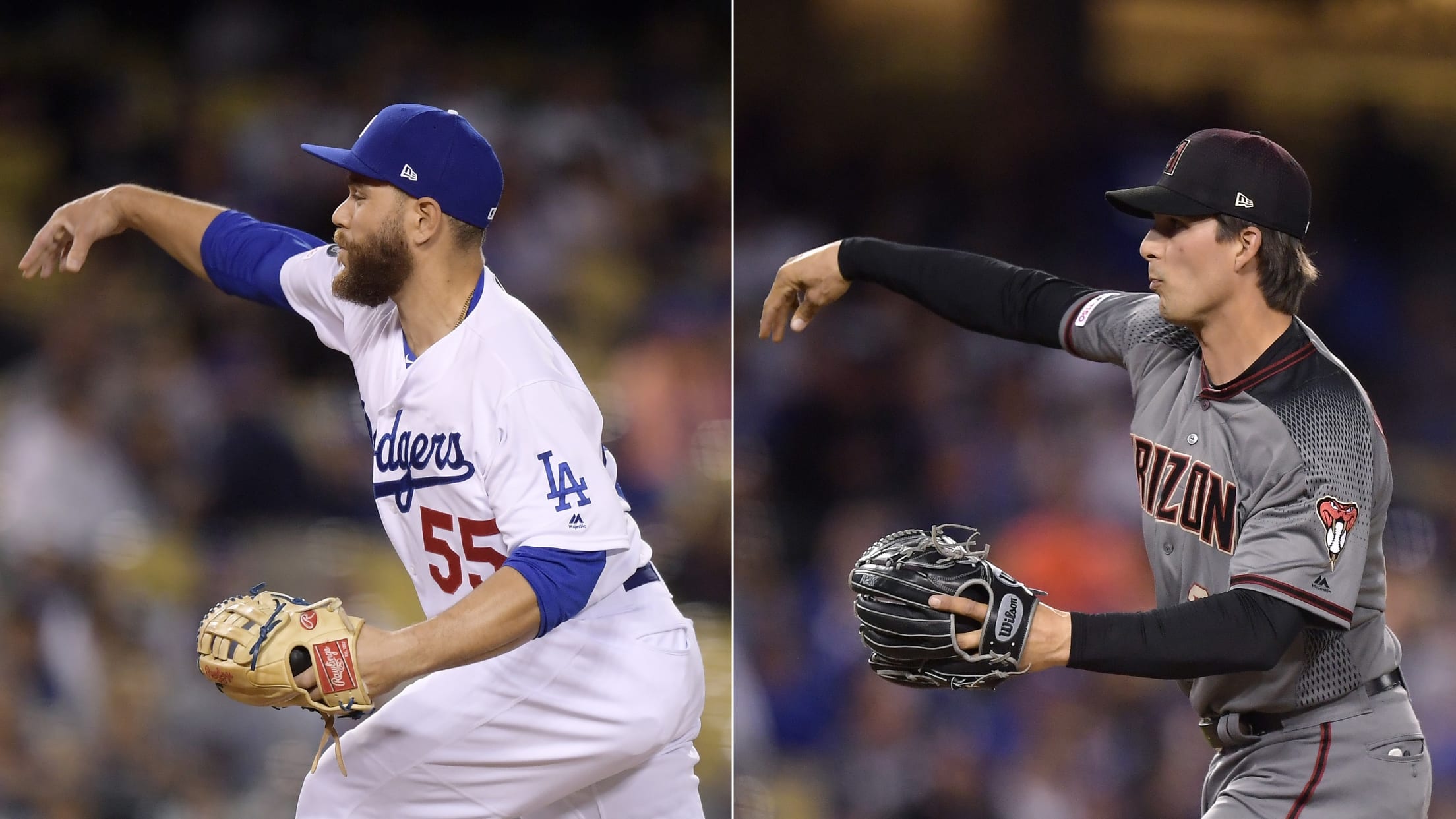 When looking ahead to future games, fans typically check out the pitching matchups. Maybe for Saturday night, those who attended the Dodgers' 18-5 victory over the D-backs should've taken a closer look at the potential catching matchups. In a bizarre circumstance, both teams used backstops on the mound to close out the game.
Thanks to an offensive barrage that's seen them plate 34 runs and 13 homers over the season's first three games, the Dodgers had a commanding 11-3 lead by the seventh-inning stretch. The D-backs' pitching staff was exhausted, so manager Torey Lovullo asked backup catcher John Ryan Murphy to save them some innings and cover the final two frames.
It started decently enough -- Murphy wiggled out of a bases-loaded jam to get Cody Bellinger to fly out to right, ending the seventh:
As he left the field, Bellinger asked Murphy what kind of pitch he threw. "Fastball," Murphy cracked.
The pitch was 61.5 mph.
Unfortunately, the junkball act failed Murphy in the eighth. The Dodgers exploded for seven more runs, and Bellinger even got his revenge on the poor catcher with a two-run blast to cap the scoring.
With the game unquestionably in hand, Dodgers manager Dave Roberts did some minor bullpen relief of his own by sending veteran catcher Russell Martin to the mound for the top of the ninth. It was the first time a primary position player had closed out a normal nine-inning win for his team since Sep. 23, 1963.
Even better? Martin outpitched his catching counterpart by tossing a perfect frame to seal the win, with the last out coming on a popup off the bat of Murphy, no less.
Roberts had to give it up for his catcher. "He was our most effective pitcher these three games," he said, truthfully.
Neither Martin or Murphy had ever pitched professionally before, and it was the first time in living memory that two catchers did so in the same game. It was a fair matchup and they were on equal footing.
Victory: Russell.
Teams in this article:
Players in this article:
Topics in this article: