Cut4 Road Trip, Futures Game Edition: What does 'Jumanji' have to do with Dansby Swanson?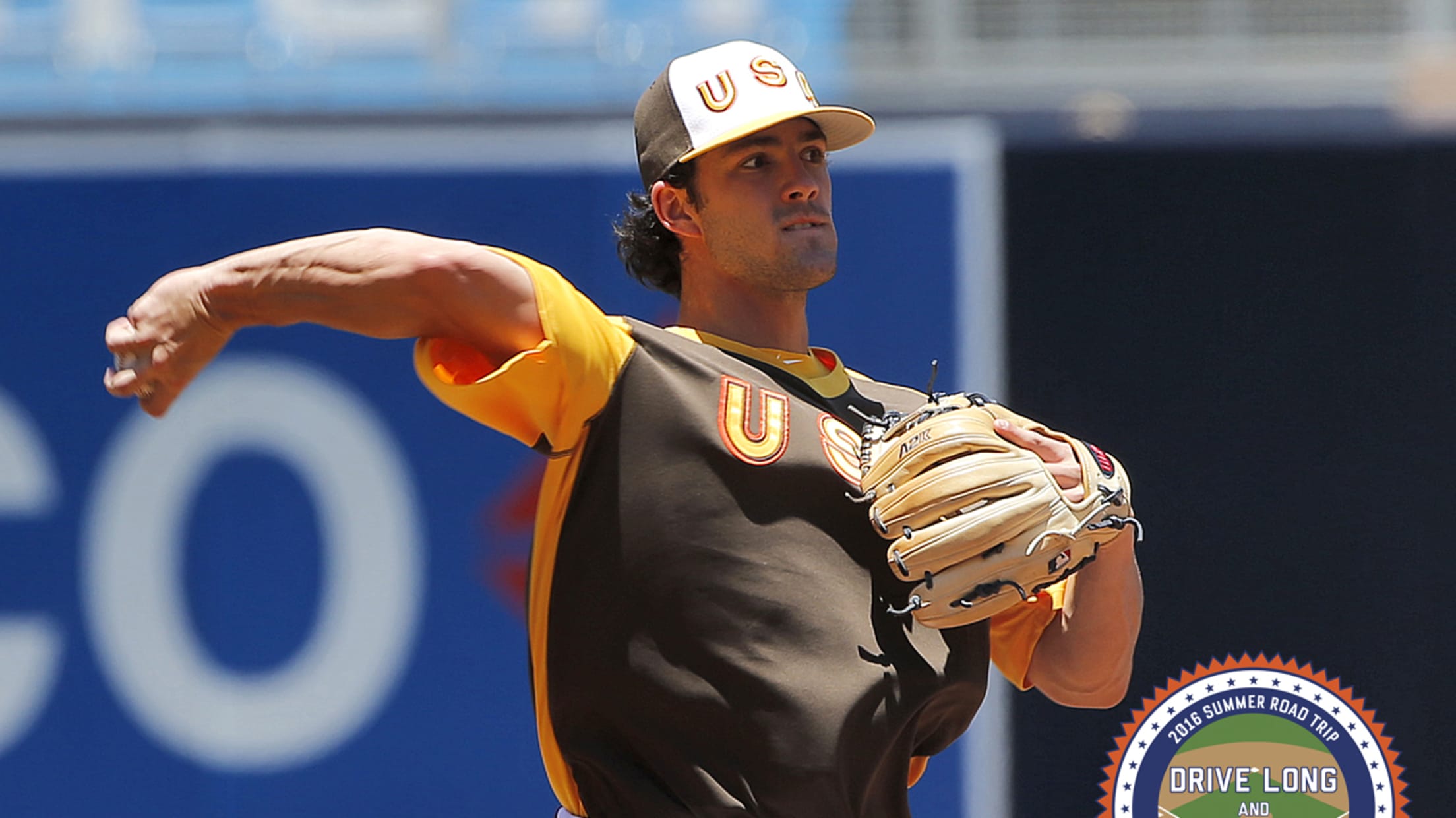 U.S team's Dansby Swanson, of the Atlanta Braves, warms up prior to the All-Star Futures baseball game against the World team, Sunday, July 10, 2016, in San Diego. (AP Photo/Lenny Ignelzi) (Lenny Ignelzi/AP)
Just because the Cut4 Minor League Road Trip is over, it doesn't mean you've seen the last of Jake Mintz and Jordan Shusterman of Cespedes Family BBQ. They're in San Diego getting to know All-Stars and prospects alike, and before the SiriusXM Futures Game on Sunday, they caught up with No. 1 overall 2015 Draft pick Dansby Swanson. Though this conversation does involve "Jumanji," it sadly does not involve any actual animals, not even Monroe the dog:
Jake and Jordan also sat down with No. 16 A's prospect Ryon Healy and No. 17 Rays prospect Ryne Stanek to have them explain the unconventional spelling of their first names (they're both pronounced "Ryan").
All three prospects played for the USA team, and though we've speculated about the #BBQBump in the past, it doesn't seem to have worked here -- despite Healy's 2-for-3 night, including a double, the World team won, 11-3.