The Pacific NW Chalk Festival featured a portrait of Ken Griffey Jr.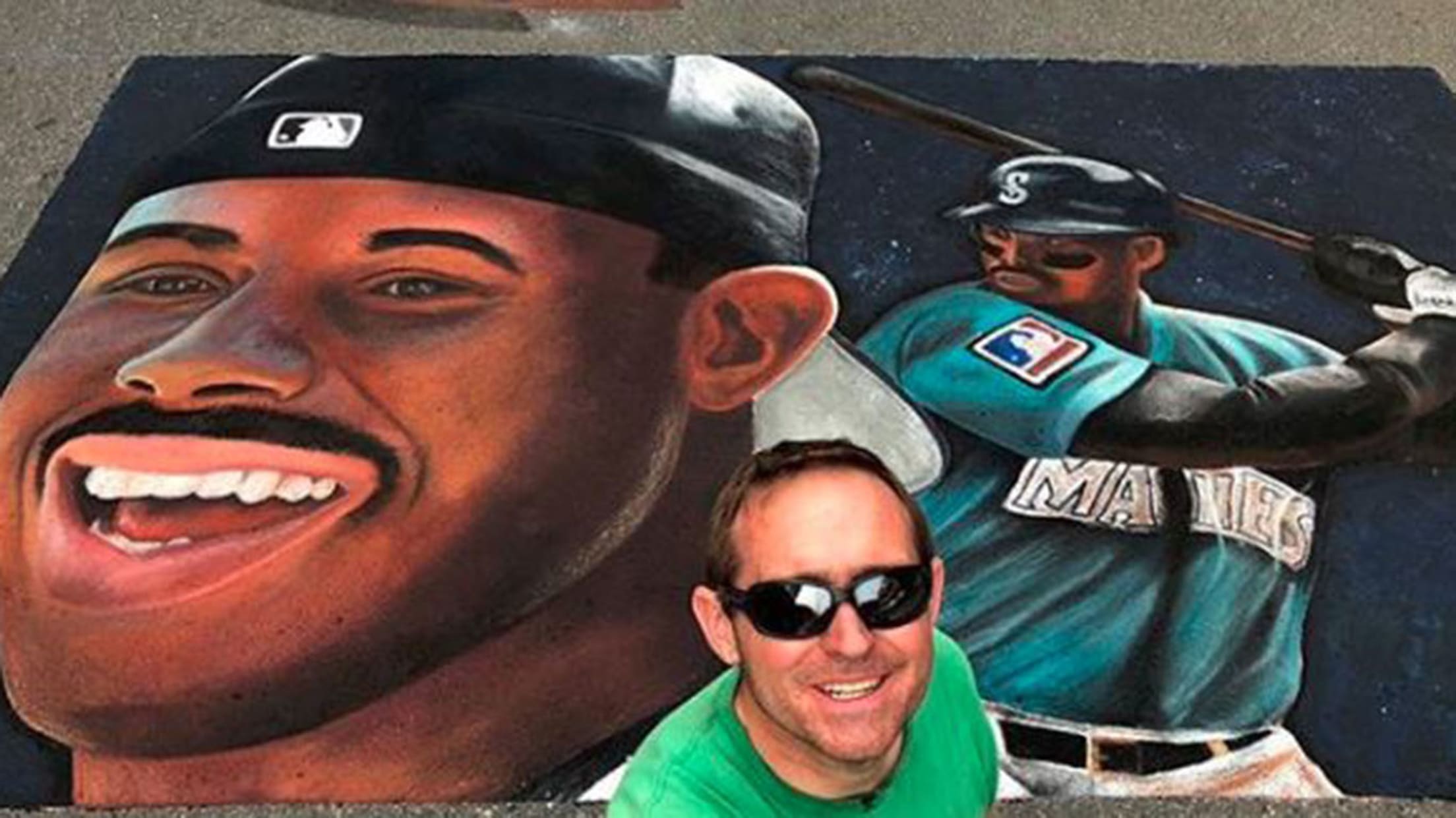 (Chesterton, Eric)
As most kids learn at an early age, it's difficult to draw with sidewalk chalk, even something as simple as a hopscotch court. The idea of creating an actual work of art with the medium seems unfathomable.
At the Pacific NW Chalk Festival outside Seattle, an artist named Erik Greenawalt not only made art with chalk, but showed off an impressive portrait of Mariners Hall of Famer Ken Griffey Jr., complete with the backwards cap and the team's classic teal uniform:
The Griffey image was not Greenawalt's first foray into baseball chalk art. He's also depicted Roberto Clemente and Cal Ripken Jr. at previous festivals. "When I travel to chalk festivals all across the country, I try to find a subject with a local connection," Greenawalt told MLB.com. "[Griffey] was such a joy to watch play and had such a great swing, a great style and a great smile."
Good thing Greenawalt stuck with sidewalk art beyond his first crooked-lined hopscotch court.