Charlie Blackmon met his 2-year-old superfan and the results were precious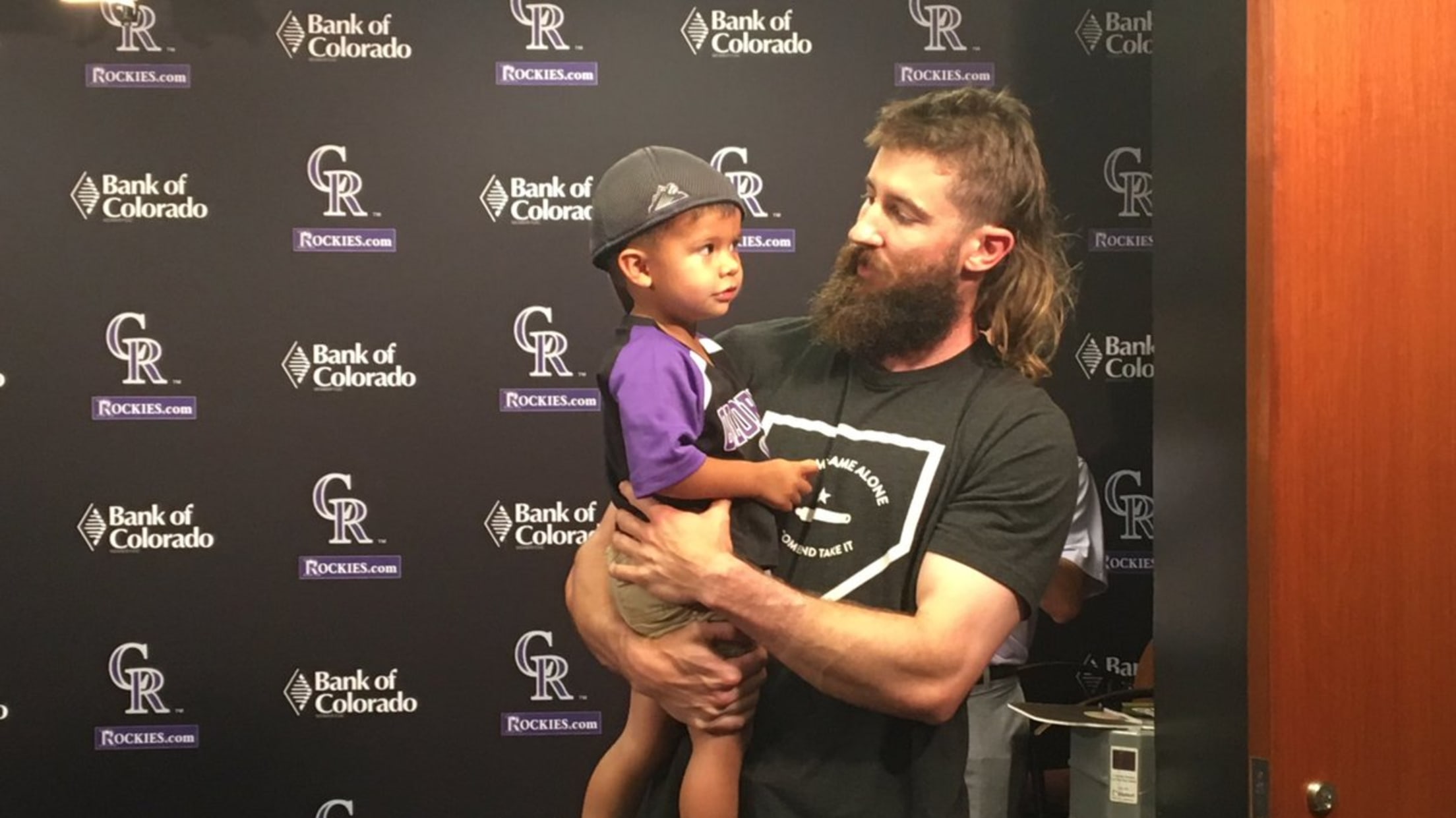 Charlie Blackmon finally met the "Charlie Blackmon Kid." His real name is Tommy Carlson, and he's from the Denver suburb of Parker.
The 2-year-old became an internet sensation after video of him watching Blackmon being introduced at the MLB All-Star Game presented by Mastercard in Miami on July 11 went viral. In the video, Carlson is seen watching the television intently, screaming, "It's Charlie Blackmon! He's here! Charlie Blackmon! Yes! Charlie Blackmon!" when Blackmon was announced in the National League's starting lineup. It was pretty great:
CHARLIE BLACKMON!!! HE'S HERE!!! pic.twitter.com/Bp9O6PPnuO

— Colorado Rockies (@Rockies) July 19, 2017
Upon seeing Blackmon in person, however, Carlson was much more reserved.
CHARLIE BLACKMON!!! HE'S (ACTUALLY) HERE!!!@Chuck_Nazty 😍 pic.twitter.com/gKrUHJw3Z6

— Colorado Rockies (@Rockies) July 21, 2017
"I'm much more scary in person, I guess," Blackmon said. "He clammed up a little bit, got a little intimidated, I think. But he came over to me right away, which apparently he doesn't do a lot. There wasn't a lot of dialogue, but it was fun. It was nice to meet him.
"He's pretty famous now; I feel like he's been on TV more than the Rockies have lately."
When Tommy met Charlie. pic.twitter.com/PkE0UWQw09

— Colorado Rockies (@Rockies) July 22, 2017
Blackmon said he loves being around kids, noting that his demeanor suits the situation perfectly.
"I'm on like a third-grade personality level," Blackmon said. "I think that's right in my wheelhouse there. I read real good though."
Manny Randhawa is a reporter for MLB.com based in Denver. Follow him on Twitter at @MannyOnMLB.
Teams in this article:
Players in this article: