Here are 7 photos and GIFs of Didi Gregorius smiling during his epic night in ALDS Game 5
Didi Gregorius had a sensational night during the Yankees' 5-2 win in Game 5 of the American League Division Series presented by Doosan, tallying two home runs and three RBIs.
Sticking with the theme of Gregorius, the one constant we can always count on is his smile. The infectious grin from ear-to-ear is as consistent as his Twitter-emoji abilities and he showcased his pearly whites on Wednesday night quite a few times.
After his first homer of the night, the smile may not have been as big as we are used to, but how can you not love this reaction?
And after the second home run in the third inning? Well: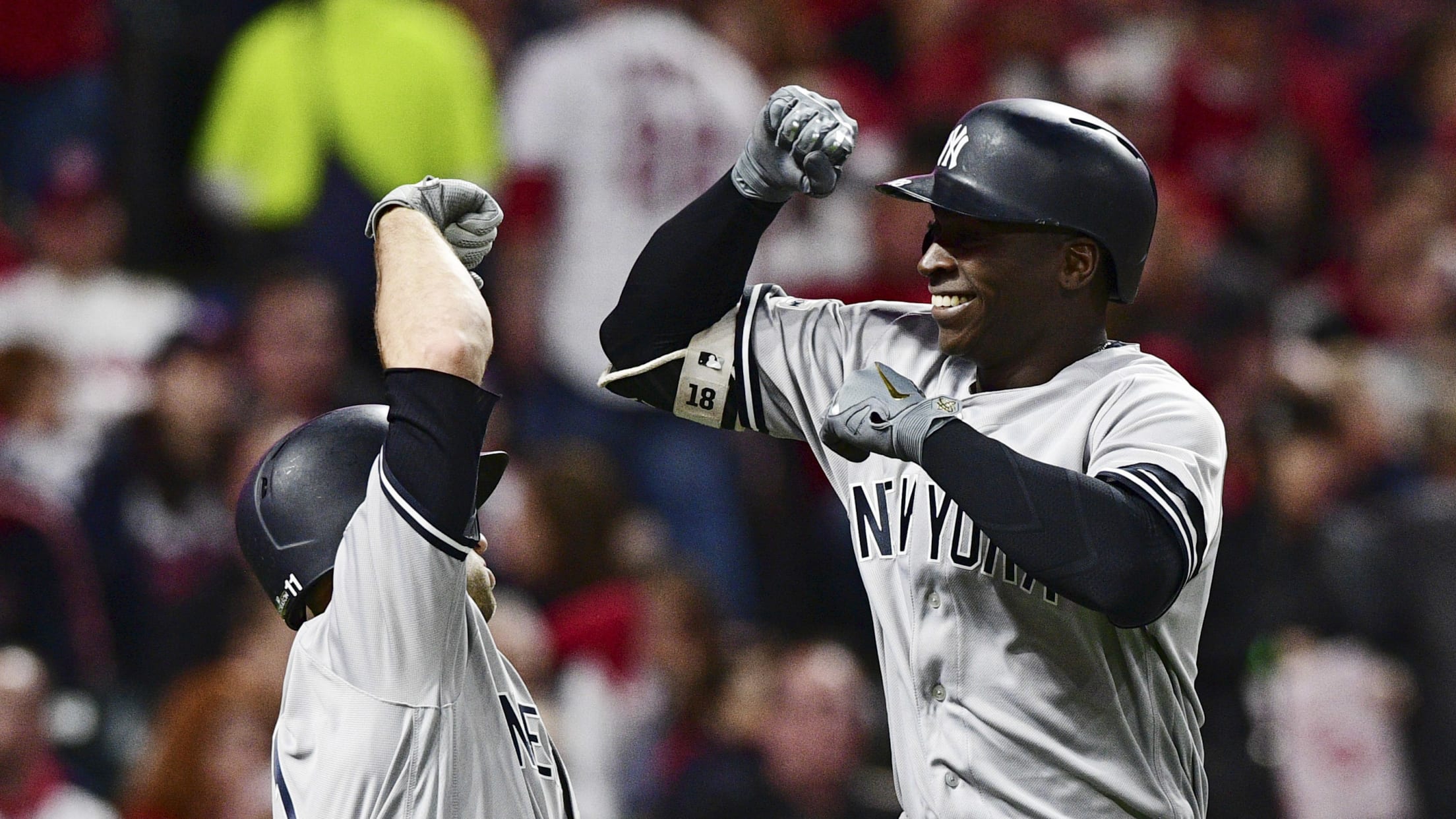 Here is a photo of Sir Didi simply taking in the moment ...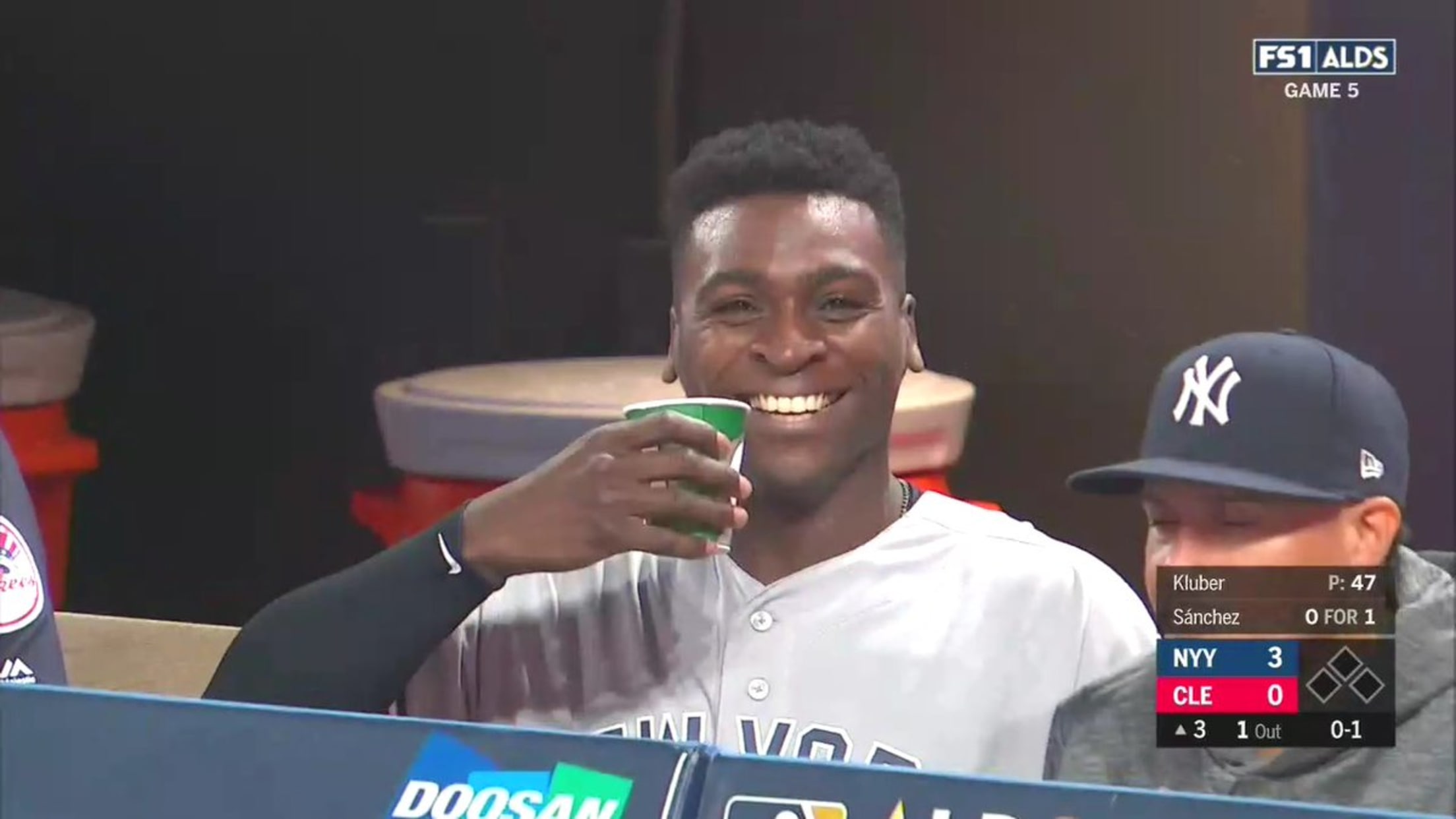 After the final out, Didi and Joe Girardi shared a special moment:
And then, of course, there was champagne after reminiscing on his childhood:
"I mean, like you say, as a kid, we always want to play in a big situation. The first thing, you want to make it to the big leagues, watching everybody play in the big leagues, see all the players, awesome careers that they're having. I wanted to be also a Major League player when I was growing up. Then I worked for it."
Congrats to Didi and the Yankees. They deserve all the smiles.
Tune in to Game 1 of the ALCS between the Yankees and the Astros on Friday, 8 p.m. ET on FS1.
Teams in this article:
Players in this article: