Chipper Jones and Dominique Wilkins had an Atlanta Hall of Fame meeting at the Hawks game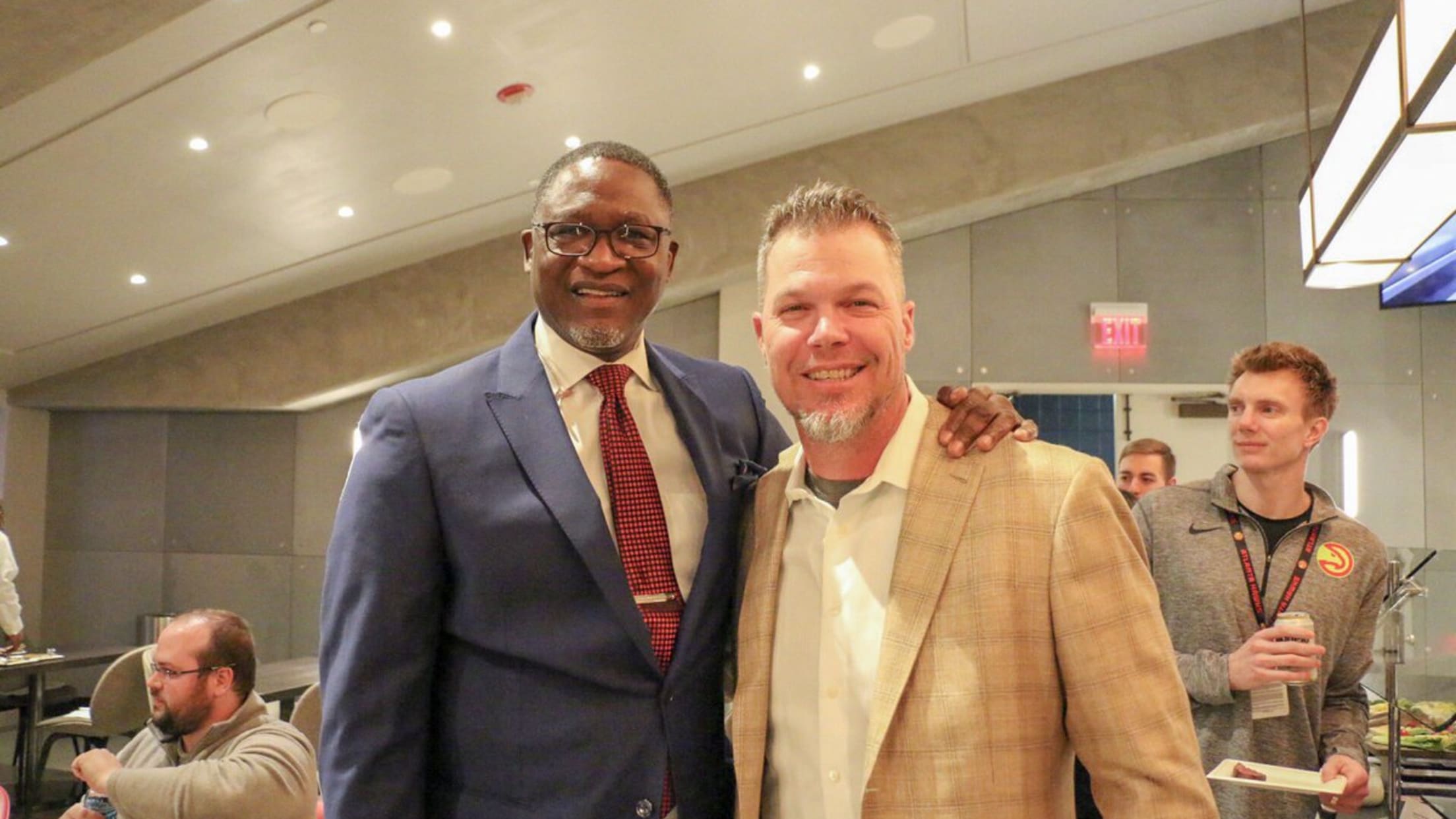 Hank Aaron. Deion Sanders. Lenny Wilkens. The fraternity of Hall of Fame Atlanta sports legends is a tremendous group, and in 2018, they will welcome another elite addition in Chipper Jones.
On Friday night, Jones took in an Atlanta Hawks game against the Cleveland Cavaliers, and fittingly, a Hall of Fame Hawk took in the sights with him -- Dominique Wilkins:
🐐 X 🐐#TrueToAtlanta pic.twitter.com/IM85YVAkiB

— Atlanta Hawks (@ATLHawks) February 9, 2018
Much like Jones, Wilkins was a perennial All-Star in an Atlanta uniform who later had his number retired and entered the Hall of Fame.
Couple of goats indeed.