Let Chuck D design every baseball stadium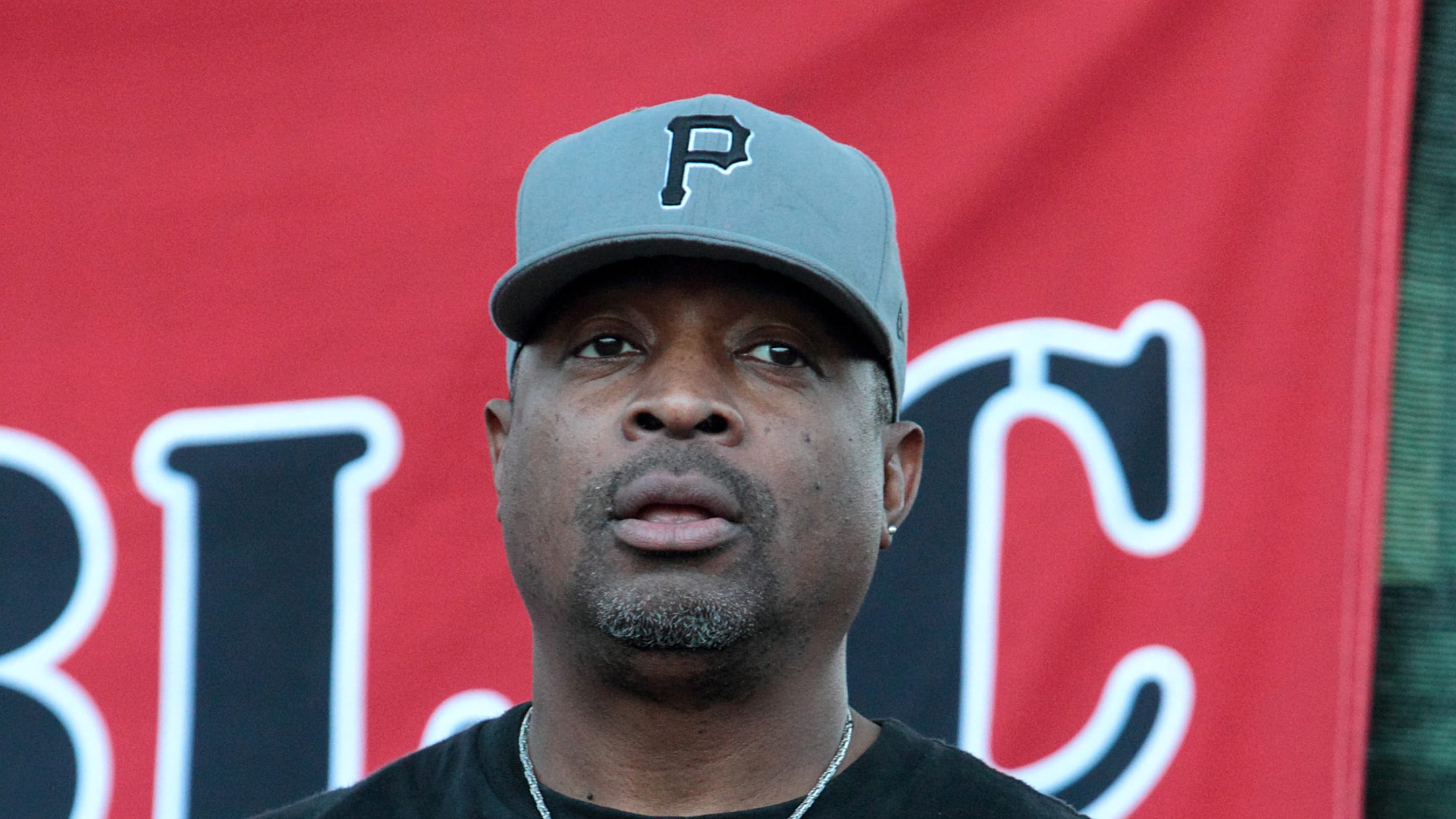 Most people know Chuck D as one of the most influential Hip-Hop artists of all time. He formed Public Enemy -- rapping about everything from civil rights to Jesus Shuttlesworth to just being really, really cool.
But Chuck D is also a gigantic baseball fan.
He's been one since his days rooting for the Mets growing up on Long Island. He often sports a Pirates hat because of his love for Roberto Clemente. He once wrote an ESPN Sunday Night Baseball song that I had no idea about and now can't stop listening to.
And he also, quite charmingly, has been sketching his own ballparks since he was a little kid. He tweeted a photo of one of his recent creations and it's fantastic.
As a kid I used to design imaginary Baseball Stadiums I was a different cat. Here's something new out of my head pic.twitter.com/hxpFo1RUOq

— Chuck D (@MrChuckD) November 11, 2019
I love the crowd heads popping up in front, the hanging, double-decker bleachers and the cozy feeling of it all. You can almost hear vendors screaming about their peanuts and see hitters blasting baseballs up and over the rooftops.
It's no surprise the photo is so good -- not just considering Chuck's baseball fandom, but the fact that he got his B.F.A. degree in graphic design. His work has appeared in galleries across the country.
All of this adds up to the fact that Chuck D should design a baseball stadium, or, if not, every baseball stadium. What does he think of the Marlins removing their giant, weird home run sculpture in center field? Does he like domes? And most pressingly, does he have a design he can show the A's in their years-long search for a new ballpark?
We're all ears, Chuck.
Teams in this article:
Topics in this article: