Clayton Kershaw took in the Lions-Cowboys game to support his team -- and friend Matthew Stafford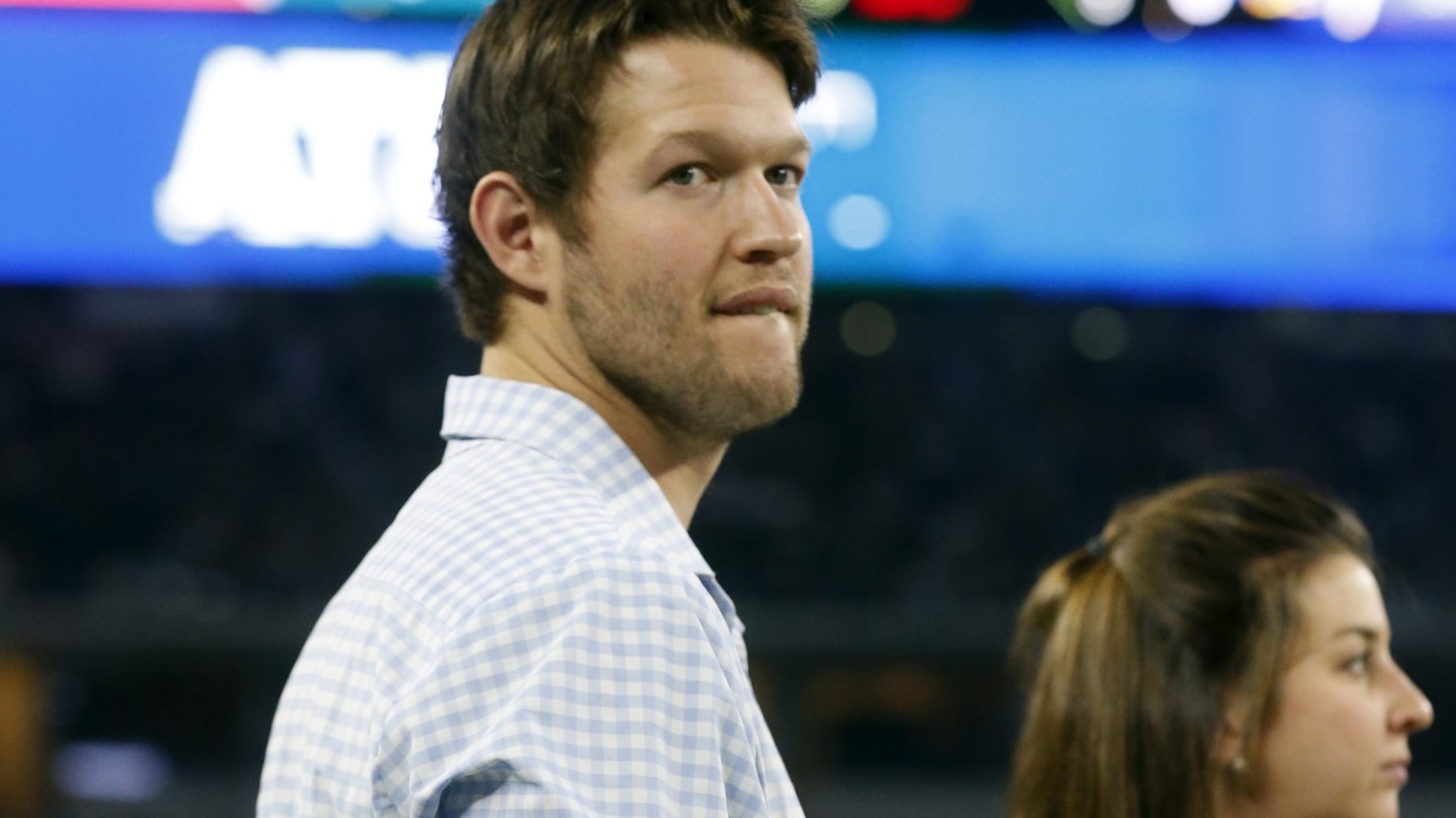 (Michael Ainsworth)
Dodgers left-hander Clayton Kershaw is in the midst of (hopefully) a restful offseason filled with relaxation, spending time with his wife Ellen and their newest child, Charley, and taking in some football action at AT&T Stadium.
Back home in the Dallas area, Kershaw -- a noted Cowboys fan -- popped up on the sidelines ahead of Monday night's game between the Lions and Cowboys. But this is more than just another game for Kershaw, as it pits his 'Boys against the Lions, who happen to be quarterbacked by Kersh's longtime friend Matthew Stafford. That context led to this:
.@ClaytonKersh22 chatting it up with his friend, Matthew Stafford. pic.twitter.com/QHcPzi2eNd

— NFL on ESPN (@ESPNNFL) December 27, 2016
As well as the image atop this post, with Kershaw filling the look of a formidable southpaw QB. (Fun fact: in high school, Kershaw played center for Stafford and the Highland Park High School football team.)
During the game, Kershaw was spotted in the stands by Alan Peppard of the Dallas Morning News:
Watching game with @Lions QB Matthew Stafford's friend @ClaytonKersh22 We're pulling in opposite directions. #DALvsDET @SportsDayDFW pic.twitter.com/RJDGnEffBf

— Alan Peppard (@AlanPeppard) December 27, 2016
So, who to root for? Kershaw's chosen team (which has already locked up a playoff spot) or his buddy's team (still in search of its own playoff spot)?
Big decisions abound ...
Teams in this article:
Players in this article: