Ed Pruitt, 55-year-old independent league pitching coach, threw a perfect inning on Sunday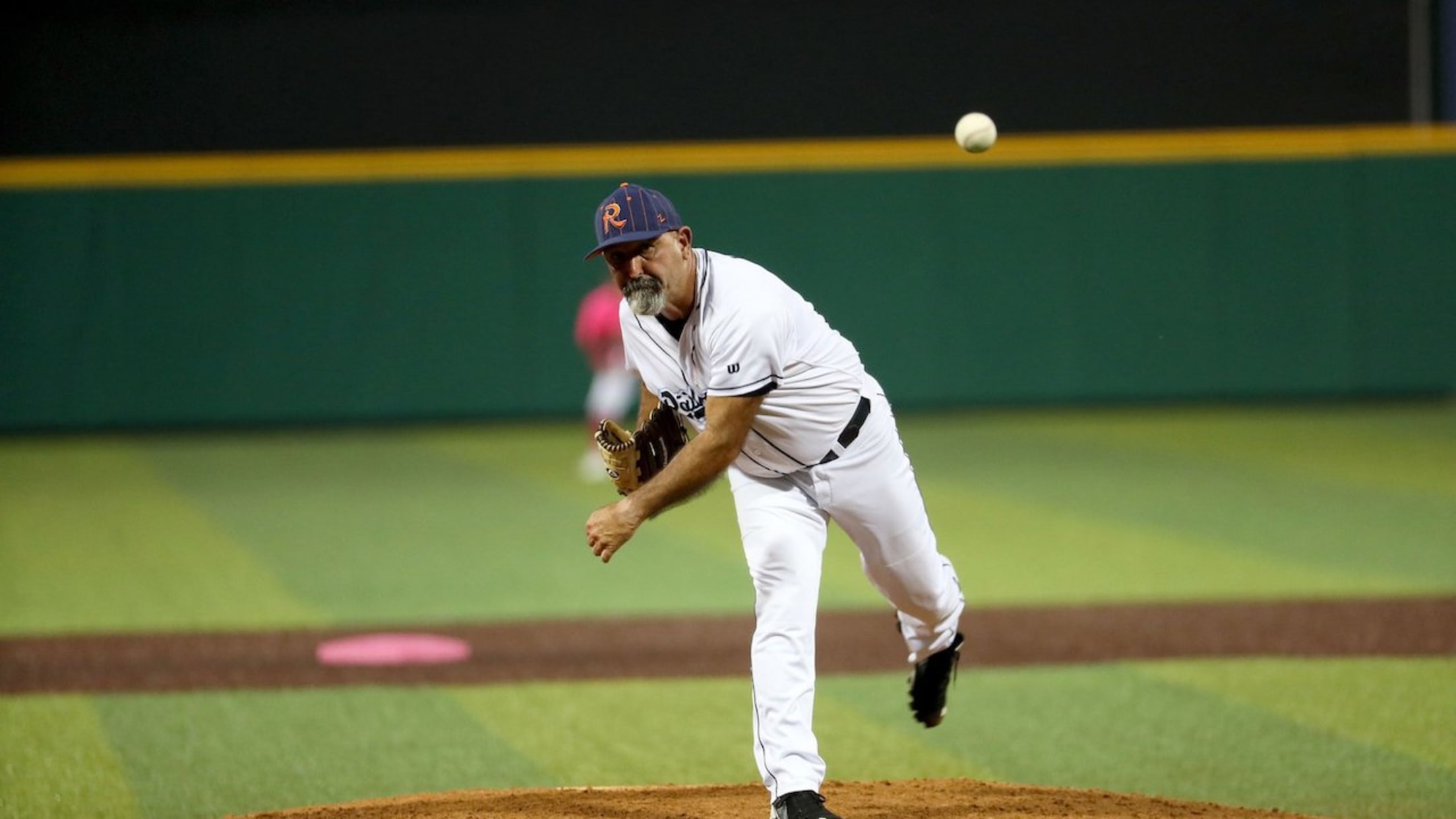 Independent league baseball is generally a reliable source of stunts and shenanigans, from Bill Murray working the ticket line to first pitches that will bring a tear to your eye. The Cleburne (Tex.) Railroaders of the American Association added to that storied tradition last Sunday night: In the team's final home game of the 2017 season, pitching coach Ed Pruitt tossed a perfect inning -- at the age of 55.
Nothing in for Cleburne in the 7th inning.

But #TheDepot comes to its feet, because the 55-year-old Ed Pruitt is on for the 8th. #ChooChoo

— Cleburne Railroaders (@CRRBaseball) August 28, 2017
Granted, Pruitt is hardly a nobody. Selected in the 19th round of the 1982 Draft by the Mets, the lefty posted a 2.93 ERA over six years in New York's system, advancing as high as Double-A. Still, this was his first professional pitching appearance in 30 years. How well could the oldest pitcher in American Association history actually do?
As it turns, out pretty well: He threw a 1-2-3 eighth, inducing a flyout and two ground balls.
It's a final for one last time at #TheDepot, but a cap tip to Smoke Pruitt, who retires the side in order in the 8th at 55 years old. pic.twitter.com/KrsRJFzhXP

— Cleburne Railroaders (@CRRBaseball) August 28, 2017
He even got some publicity out of it:
SMOKE! A few minutes from showtime on @espn & @SportsCenter! #ChooChoo pic.twitter.com/MfnzSHRM4w

— Cleburne Railroaders (@CRRBaseball) August 31, 2017
Who knows, maybe Pruitt can give Bartolo a run for his money.