Collin McHugh served as a professor at Emory University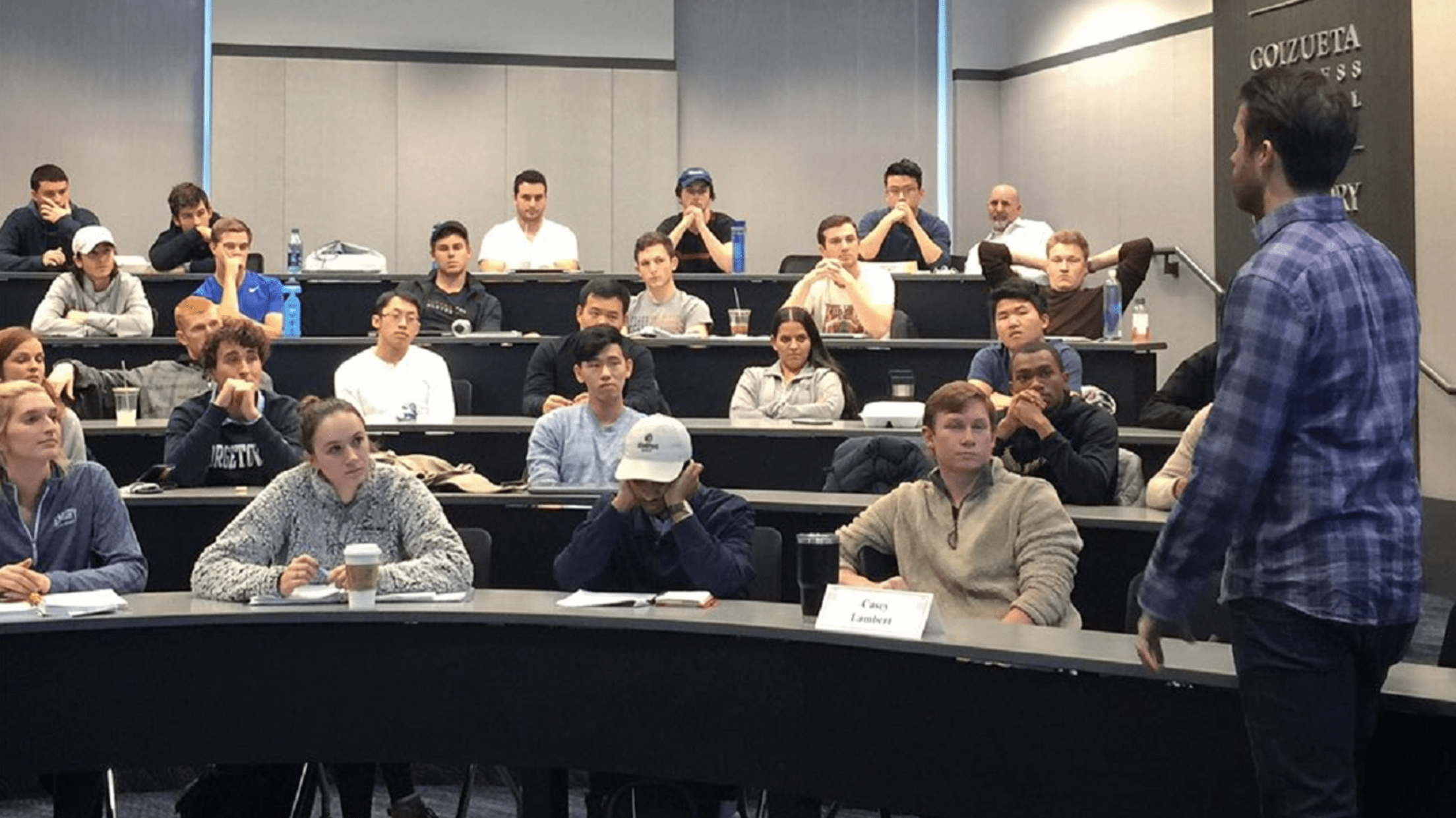 Right-hander Collin McHugh proved himself a versatile member of the Astros' pitching staff last season, his first in the Majors as a full-time reliever after six seasons as a starter. He appeared in 58 games, pitching to a 1.99 ERA in just over 72 innings of work.
He's a man of many talents, clearly, and on Monday he dabbled in another realm entirely when he led a class at Emory University in Atlanta:
This isn't McHugh's first foray into temporary professor status at Emory, as he (and his financial advisor) did the same for a class last January, sharing firsthand information with undergraduates about the ins and outs of finances in modern baseball.
Collin's a while away from retirement, but I just have to point out that "Professor McHugh" has a certain ring to it ...
Teams in this article:
Players in this article: