This young Cubs fan's Grandpa Rossy costume may have just won Halloween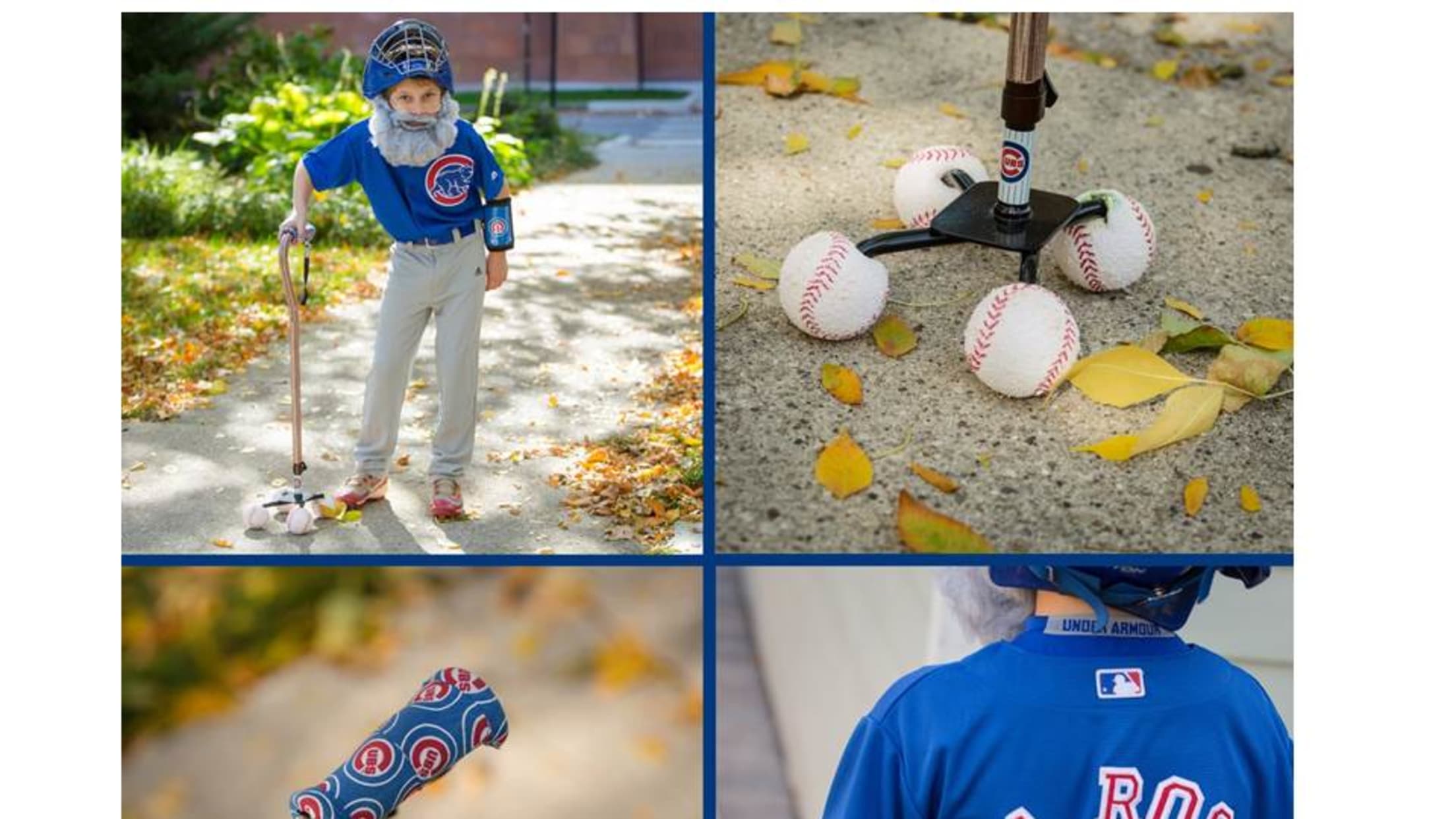 Cubs catcher David Ross, aka Grandpa Rossy, has reached legendary status this season. He has his own fan-run Instagram account, he became the oldest Cub to homer in a postseason game during the NLDS and Eddie Vedder dedicated the seventh-inning stretch to him during Game 5 of the World Series.
So, on Halloween night, one young North Sider fan paid tribute to the ancient, timeworn 39-year-old:
Grandpa Rossy! #GrandpaRossy #FlyTheW #davidross #halloween #WorldSeries @D_Ross3 @ARizzo44 @KrisBryant_23 @Cubs @chicagotribune @WGNSports pic.twitter.com/elg3wkN6cv

— Teresa (@tmo2471217) October 23, 2016
The cane, the beard, the forearm cheat sheet! Spot. On. John Lackey's son also paid tribute to the Fall Classic contenders -- dressing up as one of his favorite Cubs: Um, Kris Bryant.
Happy Halloween from The Lackey'a Little Bo Peep, her sheep, big bad wolf who want to eat her sheep......and Kris Bryant!!! pic.twitter.com/AwvsUvizaq

— Kristina Lackey (@klackey33) October 31, 2016

While Jake Arrieta's daughter became the team's No. 1 cheerleader.
Go @Cubs Go pic.twitter.com/2kH96BtU84

— Brittany Arrieta (@MrsArrieta49) October 31, 2016
Grandpa Rossy, himself, spent the afternoon with Jon Lester and is that Ryan Dempster?
Happy Halloween from the Ross' and @JLester34 #WonkaStyle 👻 pic.twitter.com/oDbsrEtcf6

— David Ross (@D_Ross3) November 1, 2016

Can the costumes inspire the Cubs to an epic World Series comeback? Tune in to FOX for Game 6 on Tuesday (7:30 p.m. ET air time l 8 p.m. game time).
Teams in this article:
Players in this article: