David Ross -- aka Grandpa Rossy -- needs some help after a tough day of catching drills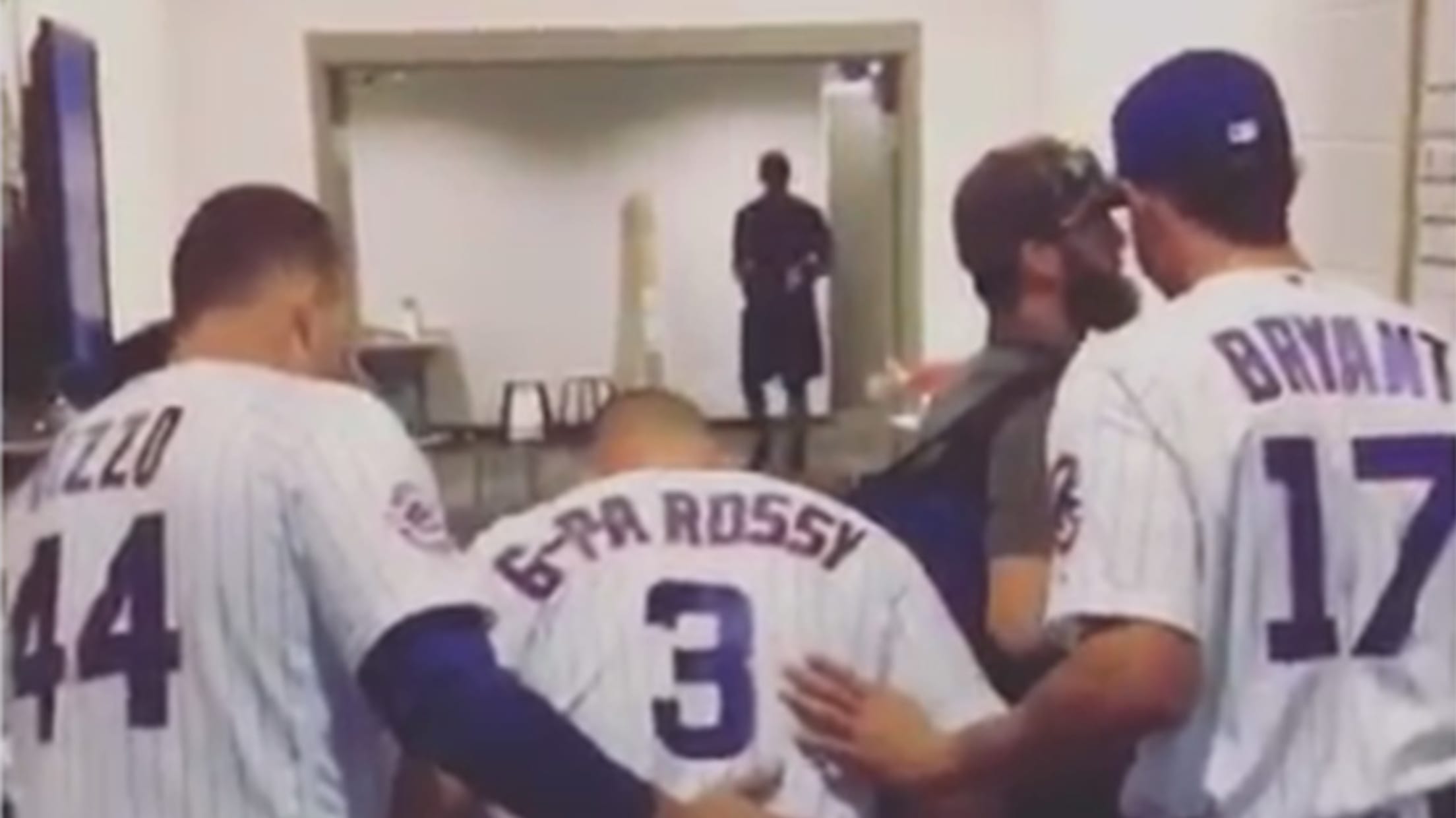 Last week, Kris Bryant and Anthony Rizzoannounced the beginning of an ambitious documentary project: @grandparossy_3, an Instagram account chronicling the final season of 38-year-old veteran catcher/baseball sage David Ross.
But, while the life of Ross looks pretty great, the account isn't all basketball games and bro hugs. Bryant and Rizzo, ever the auteurs, have committed to telling the whole truth -- ups, downs, old-man jokes and all. And sometimes, the truth isn't pretty -- especially not after a full day of catcher's drills in the Arizona sun. Sadly, Ross' legs just don't work like they used to:
Luckily, Clark the Cub was there to make everyone feel better.