Kris Bryant and David Ross stopped by Ellen and left with a customized tuxedo and a walker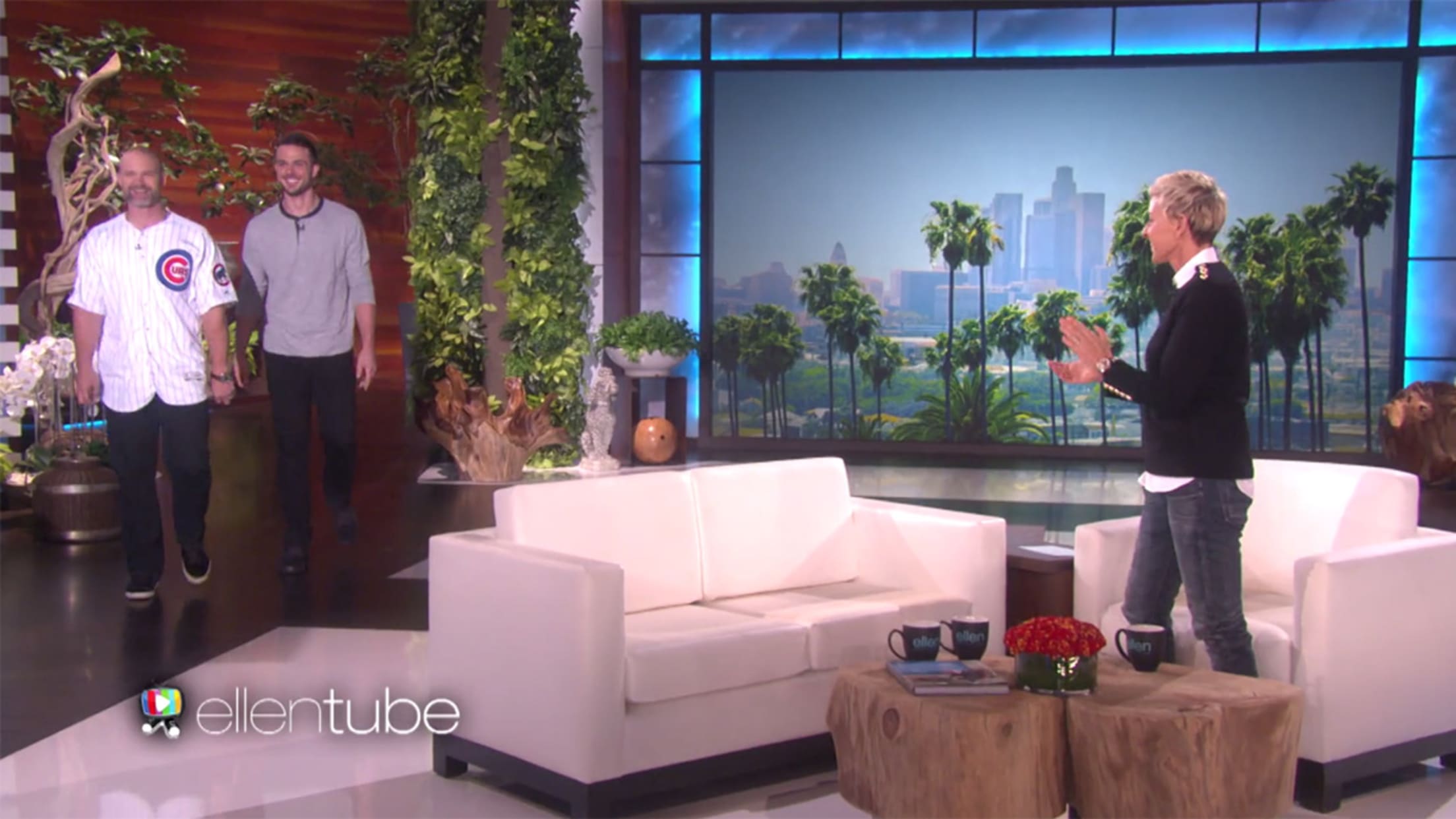 It's a busy time to be a Chicago Cub. There are parades to attend, Saturday Night Live sketches to perform and late-nighttalk show interviews to give. Today, Kris Bryant and David Ross continued their intense post-postseason grind by paying a visit to Ellen DeGeneres.
Like any good visit to the Ellen show, it ended in gifts. For the soon-to-be-married Bryant, Ellen gifted a custom Cubs tuxedo: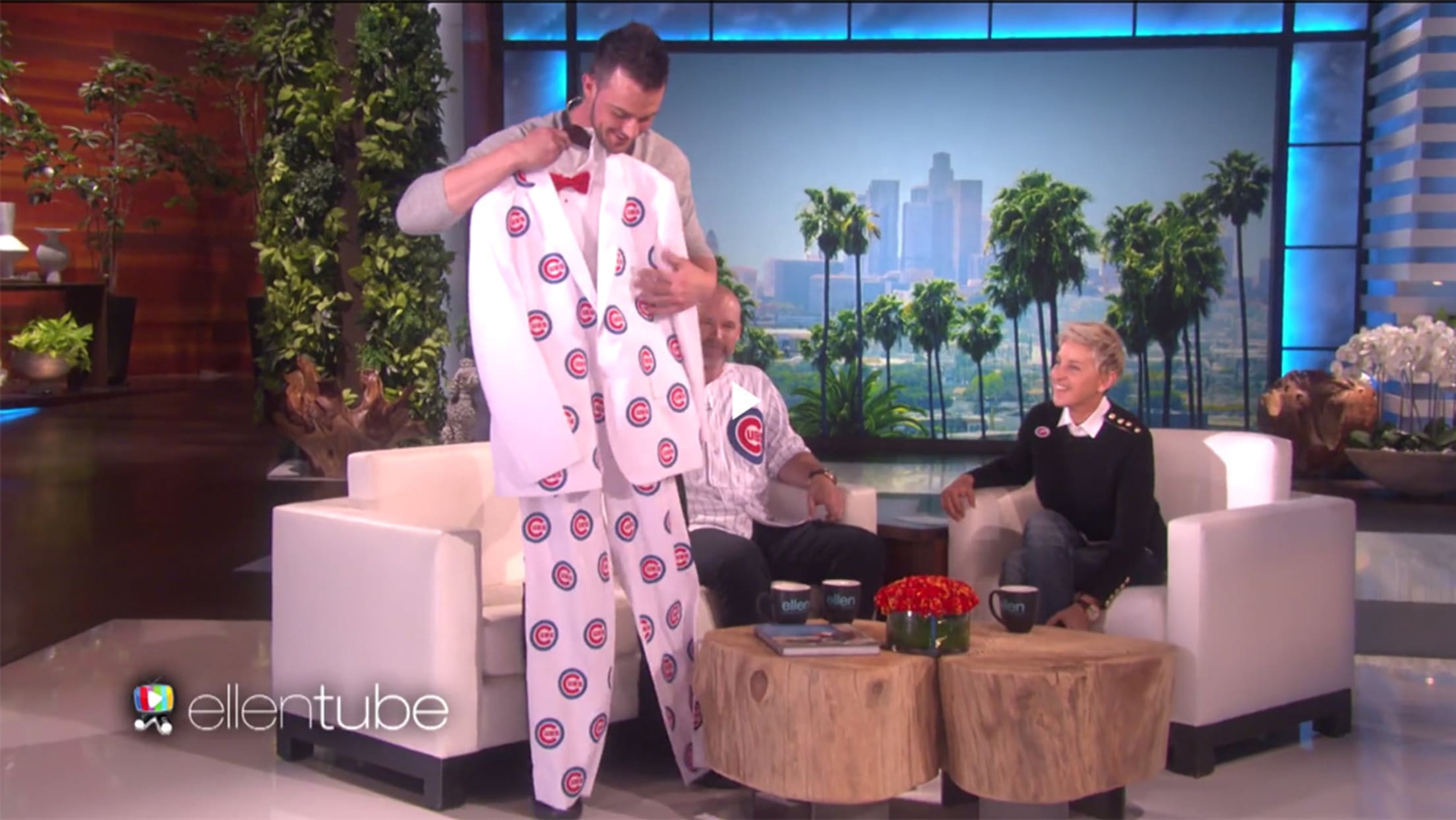 In honor of "Grandpa Rossy" retiring, he was very thoughtfully given a customized walker to help him navigate such places as bingo halls and restaurants during early-bird special crunches: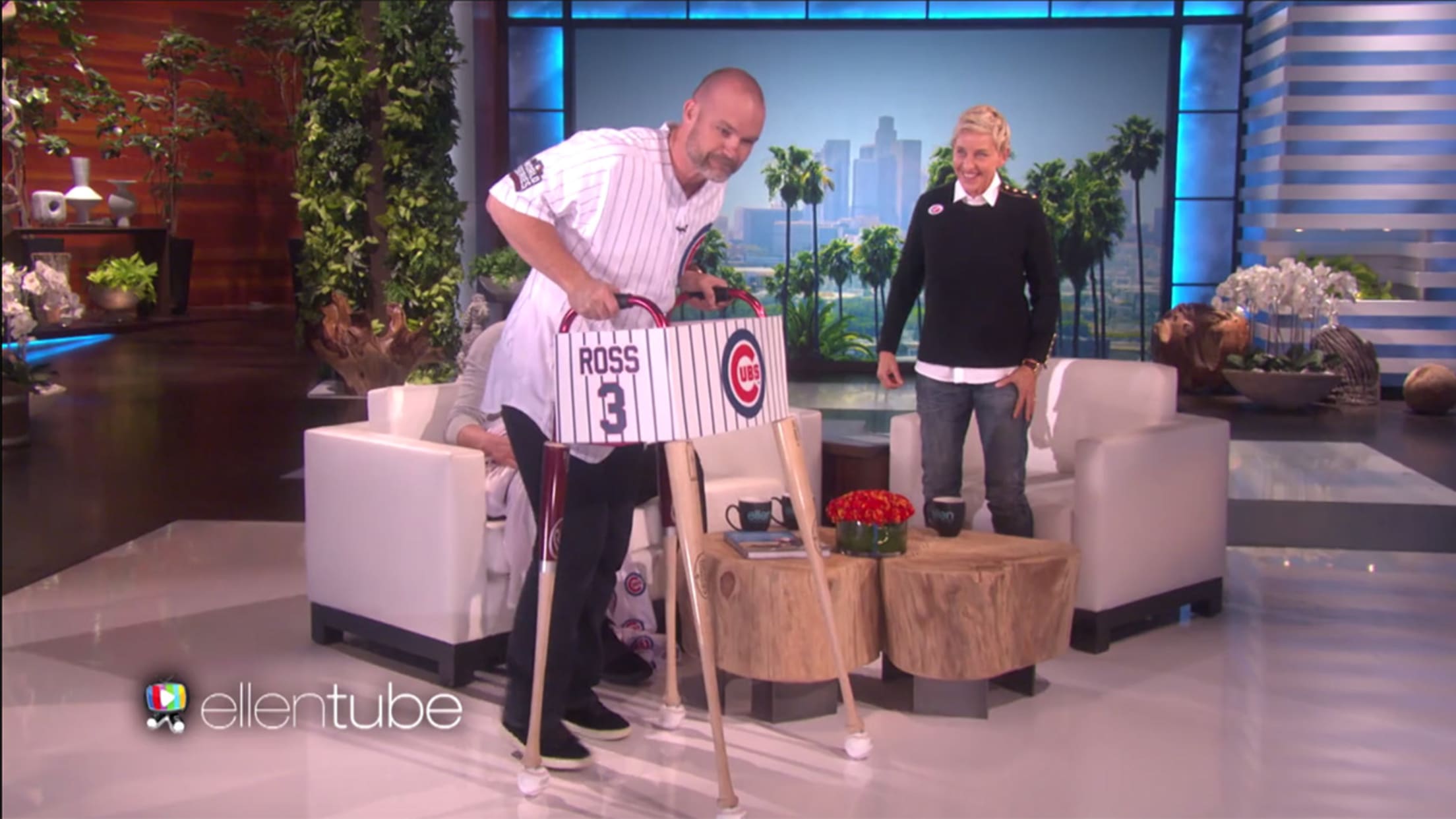 Additionally, Bryant and Ross were on hand to celebrate with a huge Cubs fan who won World Series tickets by sifting through an enormous deep-dish pizza pie using only her face:
It's been a whirlwind week for baseball's newest world champions. Here's hoping they finally get a chance to rest up and catch up on sleep soon.