Watch Ellen DeGeneres join the #CapsOn movement by playing 'three strikes and you win'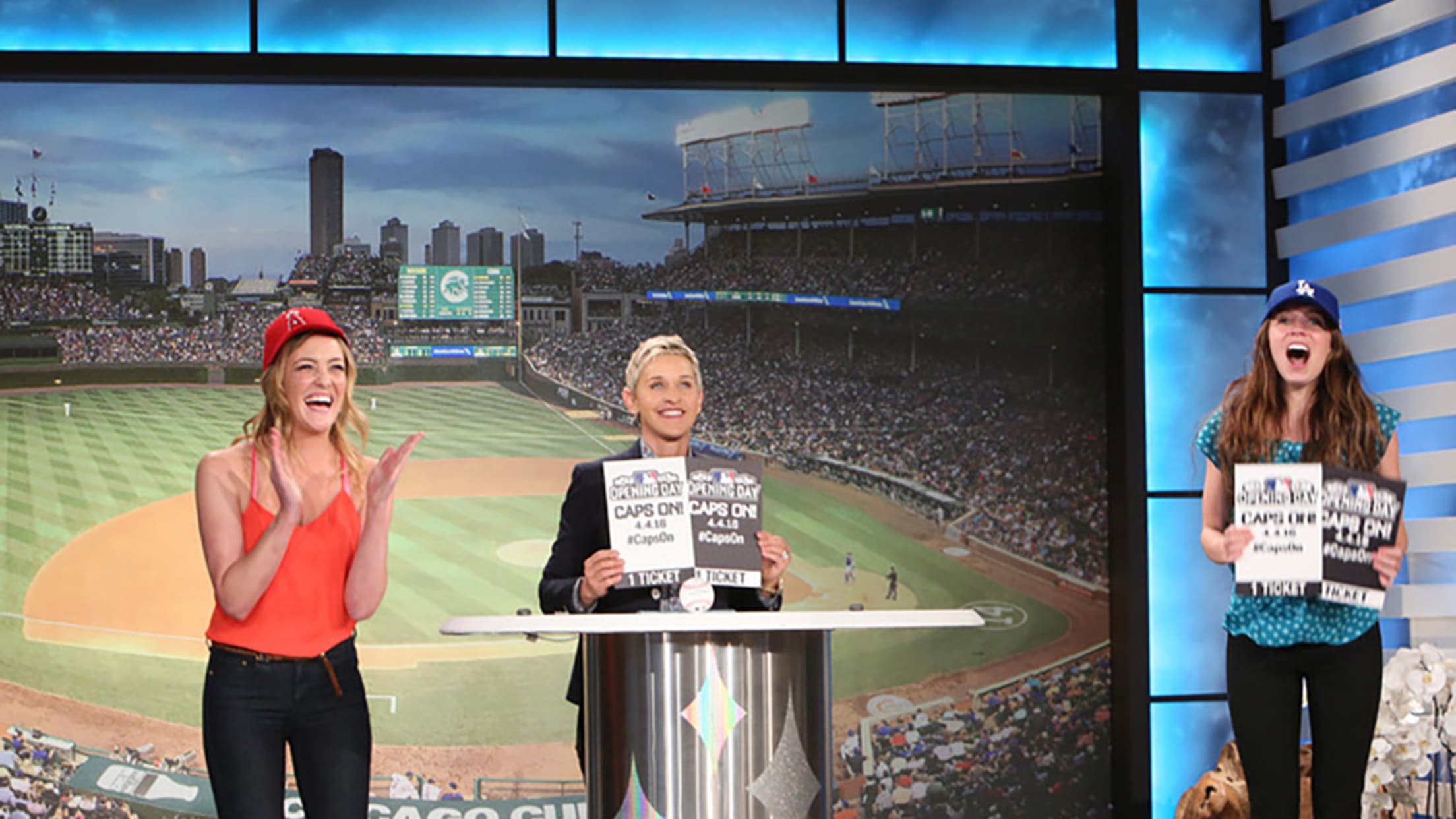 With Opening Day coming soon, and the #CapsOn celebration of baseball headwear coming with it, Ellen DeGeneres got in on the excitement during Thursday's "The Ellen Show." Two contestants arrived on stage for a best-of-three baseball-related quiz, with the winner receiving a trip to see their favorite team in action.
Who won? Did the Angels or Dodgers cap impart special powers? The answers are in the segment below.
Remember to wear your favorite baseball cap Monday April 4 for Opening Day and to share a photo on Twitter with the hashtag #CapsOn.
For fans in need of new headgear, @MLB gave away 150 caps Thursday afternoon:
We're giving out 150 caps. For real!

Because we want EVERYONE to wear a cap on #OpeningDay. #CapsOn pic.twitter.com/s1bbSDt824

— MLB (@MLB) March 24, 2016
You want one of these bad boys? Quote tweet us using #CapsOn and tag your favorite team for chance to win! pic.twitter.com/gqgZ4gJ4R9

— MLB (@MLB) March 24, 2016
And here's how Twitter reacted throughout the day:
When you find out you won a @BlueJays baseball hat from the @MLB!! 😱 Thank you!! #CapsOn Go #BlueJays ⚾🇨🇦 pic.twitter.com/PlKwSjRCds

— Toronto Sportsgirl🍁 (@TO_sportsgirl) March 24, 2016
Yo I won the #capson @MLB giveaway!! :D pic.twitter.com/QmXVNm31KY

— julian (@booIian) March 24, 2016
Can mascots win? #CapsOn @tigers fans! https://t.co/QQBHARsubO

— PAWS (@PAWSDetroit) March 24, 2016
Put a bird on it! Be sure to show your #Birdland pride & wear your #Orioles cap on Opening Day, April 4. #CapsOnhttps://t.co/PLFmlDCSr9

— Baltimore Orioles (@Orioles) March 24, 2016
Mets ! #capson https://t.co/kIoSQ3hNes

— xavi (@WithLoveXavier) March 24, 2016
@MLB From spring training thru opening day, always put your #CapsOn @Angels pic.twitter.com/X1aeiCHx3l

— Scott Tokar ♤ (@ScottTokar) March 25, 2016
So, once again, don't forget to wear your favorite team cap on April 4:
Remember: 4.4.16

Wear it. #CapsOn pic.twitter.com/oEO7uOmZeR

— MLB (@MLB) March 25, 2016