The D-backs debuted some outrageous new food, including the Churro Dog 2.0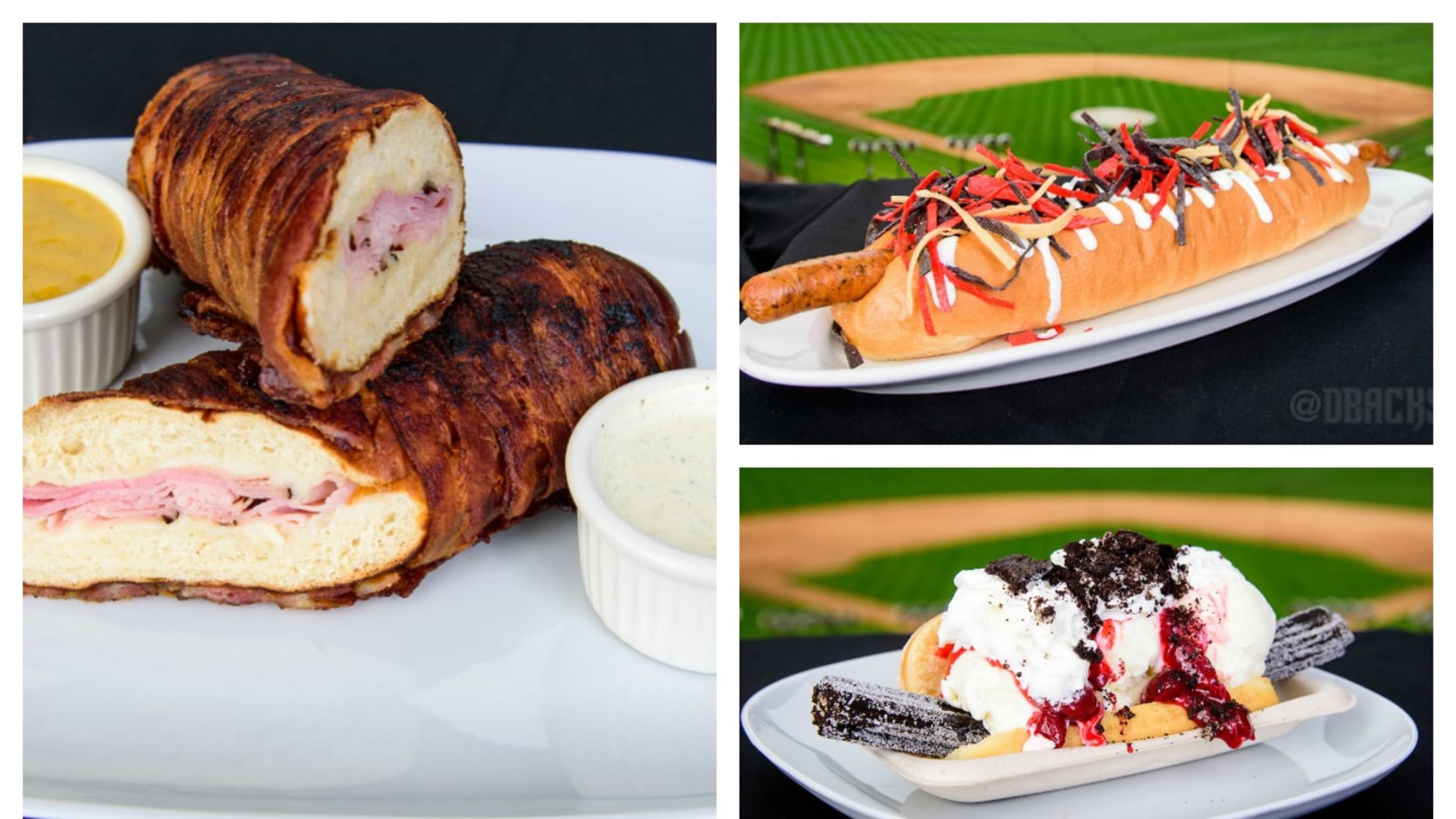 Recently, the D-backs have established themselves as leaders in the ballpark food revolution. Two years ago it was the Churro Dog, a churro inside a chocolate-glazed donut topped with frozen yogurt. Last year, it was an entire cart of grilled cheese options.
Thankfully, the team hasn't decided to rest on its delicious laurels this season -- Arizona announced some new additions to its menu over the weekend, and if you don't mind, we'll be over here booking our trip to Chase Field. First, there's the bacon-wrapped pretzel baguette, which is, you guessed it, a pretzel baguette stuffed with ham and Swiss cheese and then wrapped in bacon for good measure: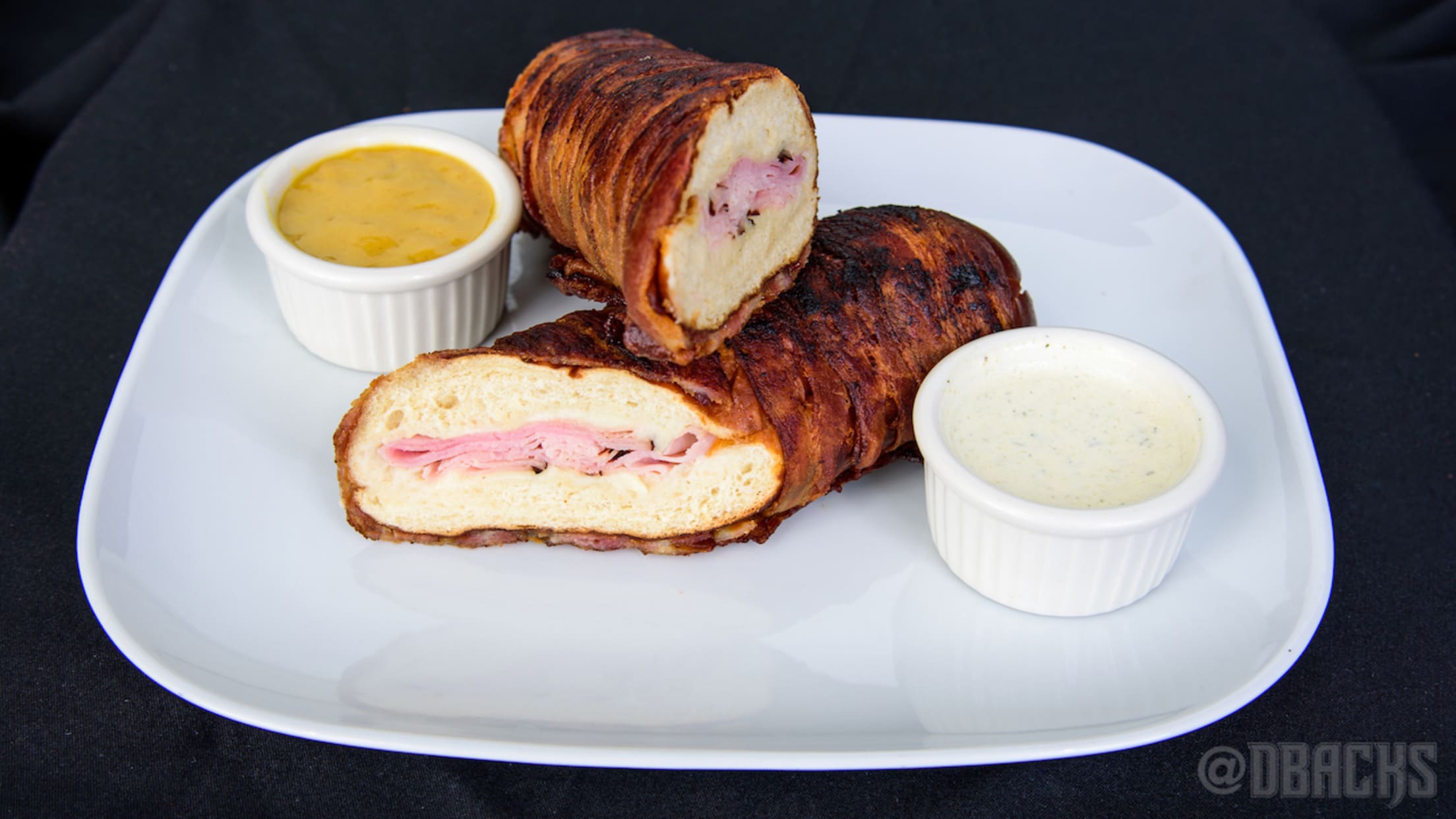 Next up is the Chicken Enchilada Dog, a chicken enchilada sausage topped with queso, pico de gallo, olives, sour cream and some tortilla strips: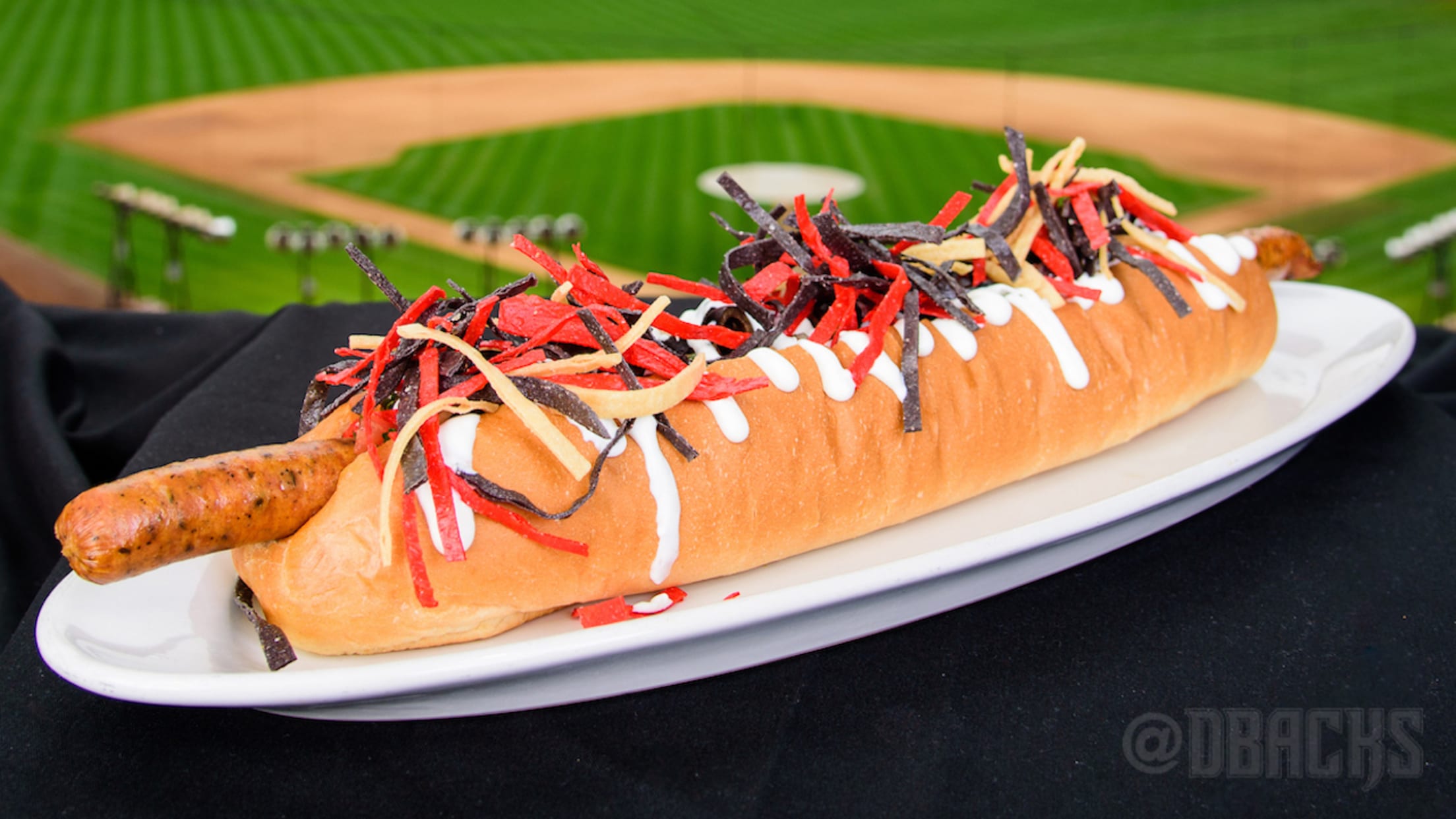 Then there's the Funnel Cake Chicken Sandwich, which is exactly what it sounds like -- and yet, somehow, so much more: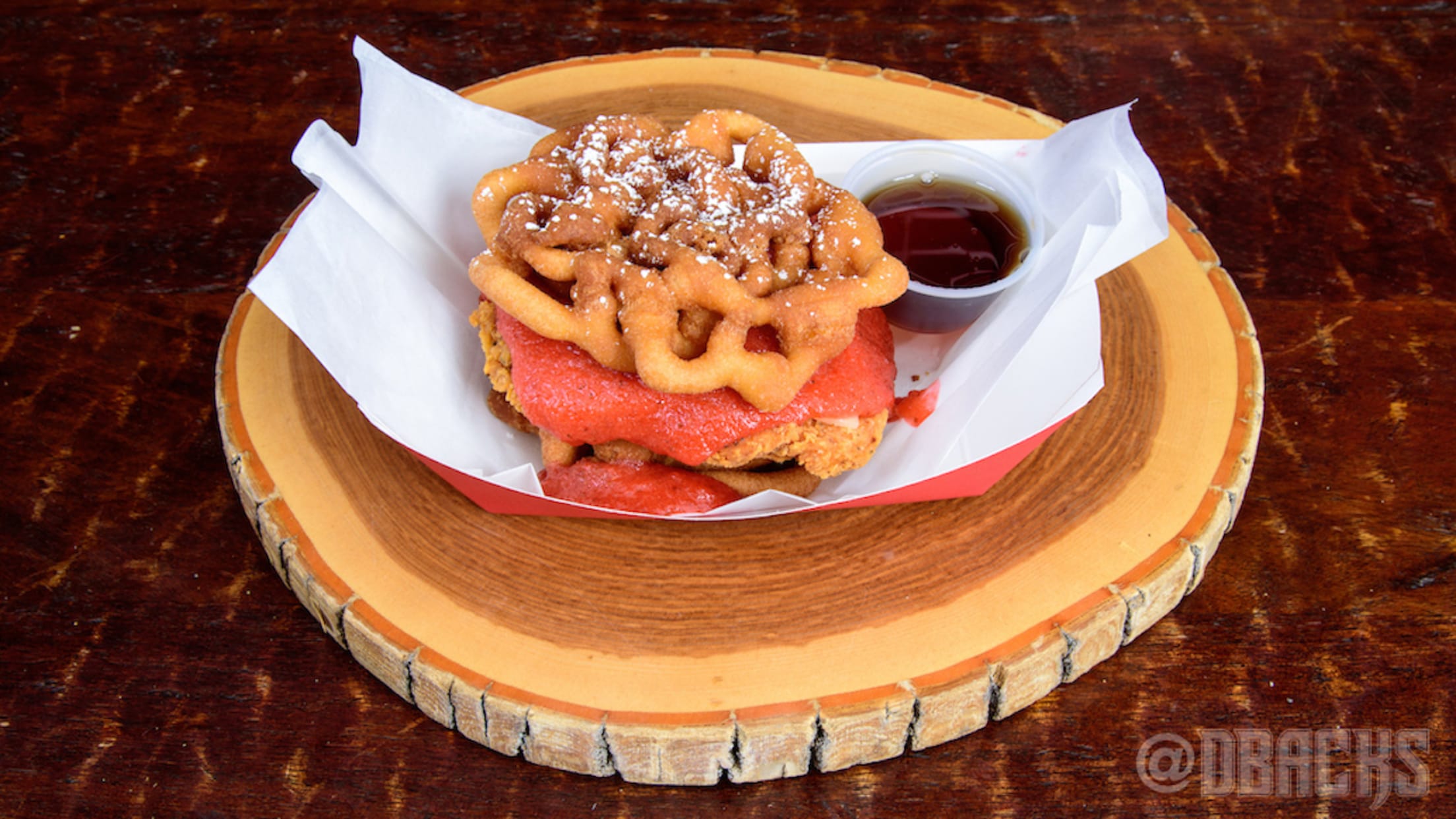 Want a healthier option? Then you're in luck. Try the Sonoran Vegan Burger, with vegan pepper jack, soy chorizo, chipotle veganaise, guacamole and super fancy cowboy caviar, all on a wheat bun.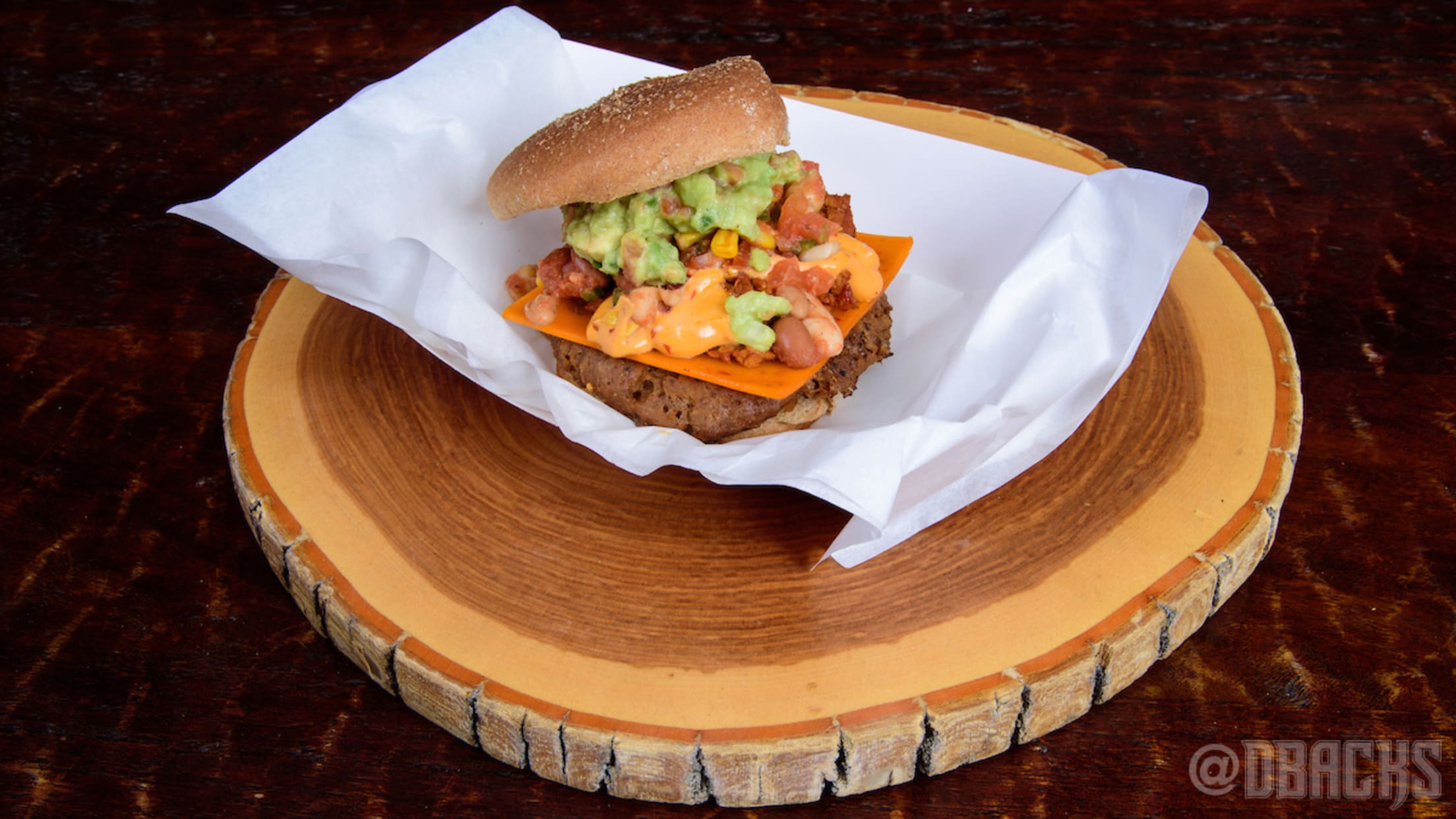 And then, last but not least, there's the main event: the Churro Dog 2.0, bigger, bolder and featuring significantly more Oreos.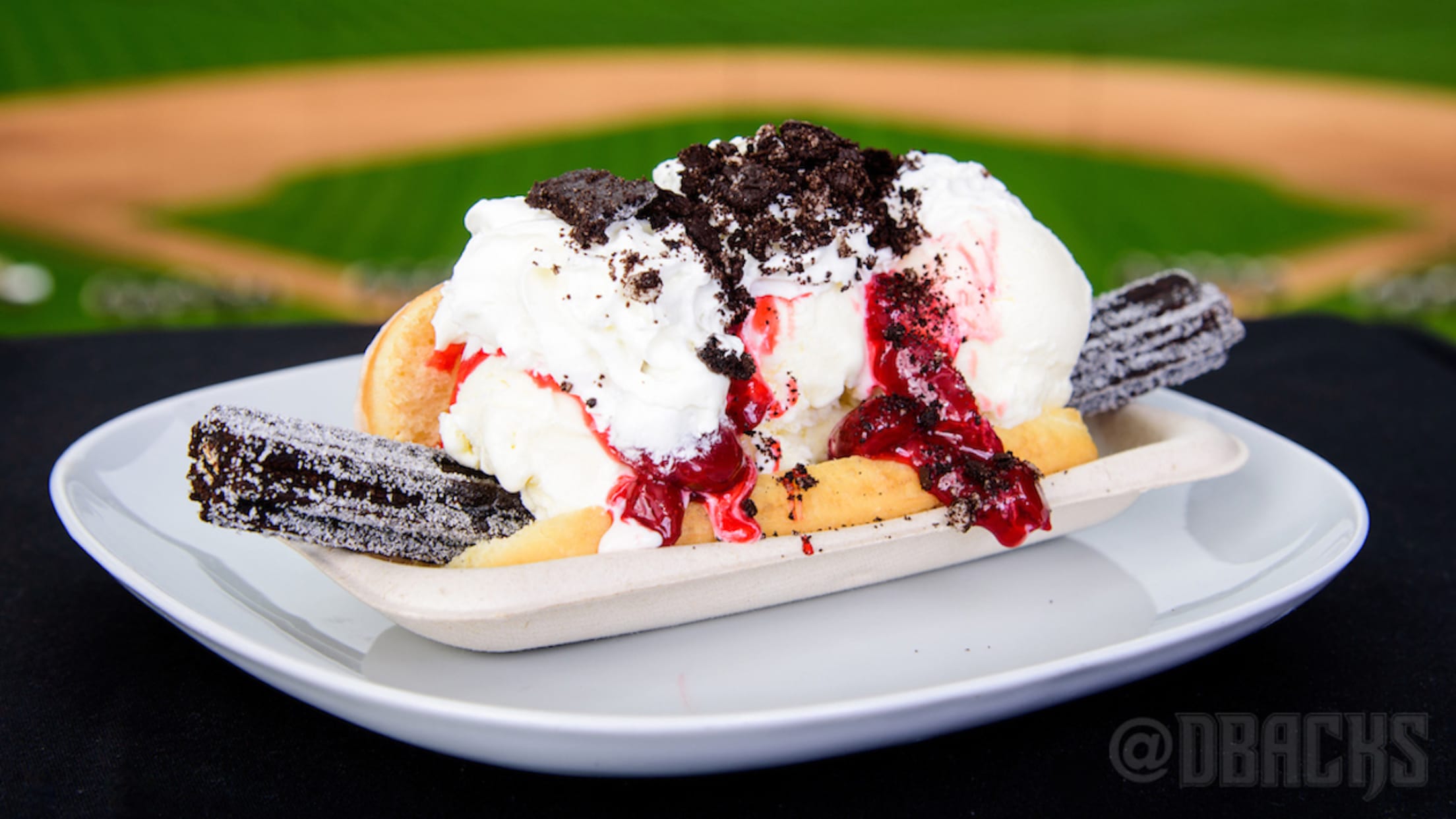 As you can see, the frozen yogurt and Long John donut remain, but the churro is an Oreo churro and there are Oreo crumbs and strawberry sauce on top. Don't worry, though: The original Churro Dog will also be available at the ballpark this year, so you won't have to choose.