Prepare for October with a refresher on the D-backs' season
After acquiring Zack Greinke last year, the D-backs were a sleeper pick to storm their way through the MLB field and emerge in October. Looks like all the baseball Nostradumuses (Nostradami?) were just a year off.
After a makeover in the front office, Arizona bashed its way through the regular season and will host the NL Wild Card Game on Oct. 4.
Need to catch up with them? Here's your chance.
Star player
At first, "America's First Baseman" was just a nickname. But now, following year after year of All-Star performances, it's less a nickname and more a bestowed honor. At the time of this writing, Paul Goldschmidt has a .300/.400/.534 career batting line. That's not a baseball player -- that's a baseball robot.
He smashes homers. He draws walks. He even steals bases. The only thing first basemen are supposed to know about stolen bases is how to hold opposing runners on!
He does it all, and he does it with the square jaw and smile of a 1930s comic book superhero.
Under the radar star
Zack Greinke is expected to start the Wild Card Game. This shouldn't be surprising as Greinke has two Cy Young Awards and is the D-backs' ace. But Greinke hasn't been Arizona's best pitcher this year: That honor belongs to Robbie Ray.
After striking out over 11 batters per nine innings last year, Ray was considered a breakout candidate this year despite a 4.90 ERA in 2016.
He lived up to that expectation, upping his strikeouts to a league-leading 12.2 per nine and lowering his ERA to 2.86.
Coolest moment
You ever play Yahtzee and roll a bunch of Yahtzees in a row? That's what a four-homer game is like, except it's much, much harder and 50,000 people in attendance care. J.D. Martinez pulled off the Yahtzee of big league games while playing the Dodgers, who thought they could continue to get him out by throwing pitches down and away. He let them know that the scouting report was incorrect:
Weirdest moment
The gods of baseball and syndicated television comedies were smiling down at us on July 18. On this magical day, Ray squared off against Sal Romano. That's right, it was Ray Romano day at the park.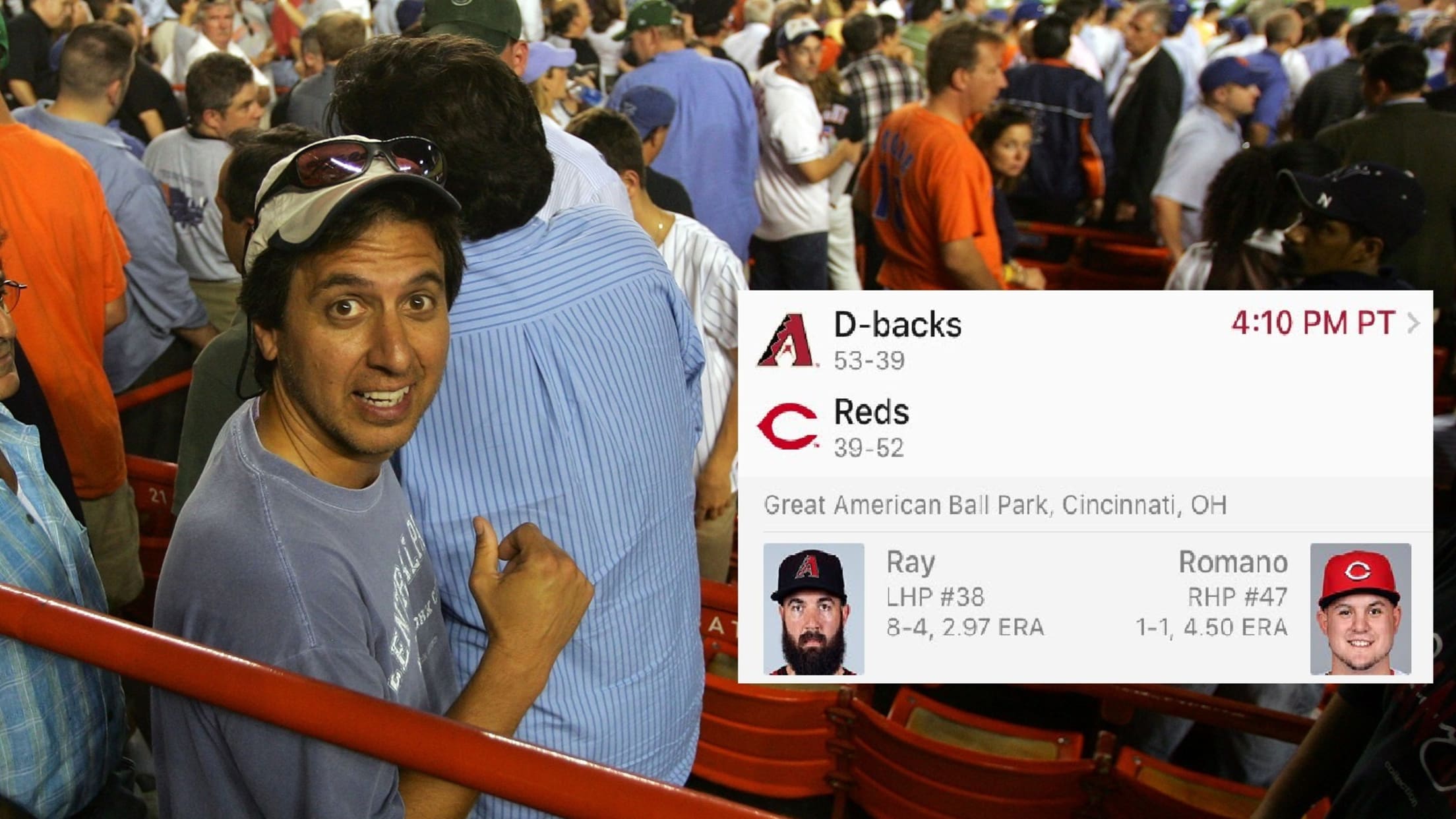 Sadly, it doesn't appear that there was a contest to see who could do the best Romano impression. Maybe next year.
Longest tater
Jake stepped to the plate like a Lamb, but sent it out like a lion. A 481-foot tater-cracking lion:
But that's just one opinion: For another take on the D-backs' season, check out the Cespedes Family BBQ video at the top of the post.
Tune in to watch the D-backs take on the Rockies in the NL Wild Card Game on Wednesday at 8 p.m. ET/7 p.m. CT on TBS.