A Rays prospect left his car behind after being traded, so his old teammates decided to have some fun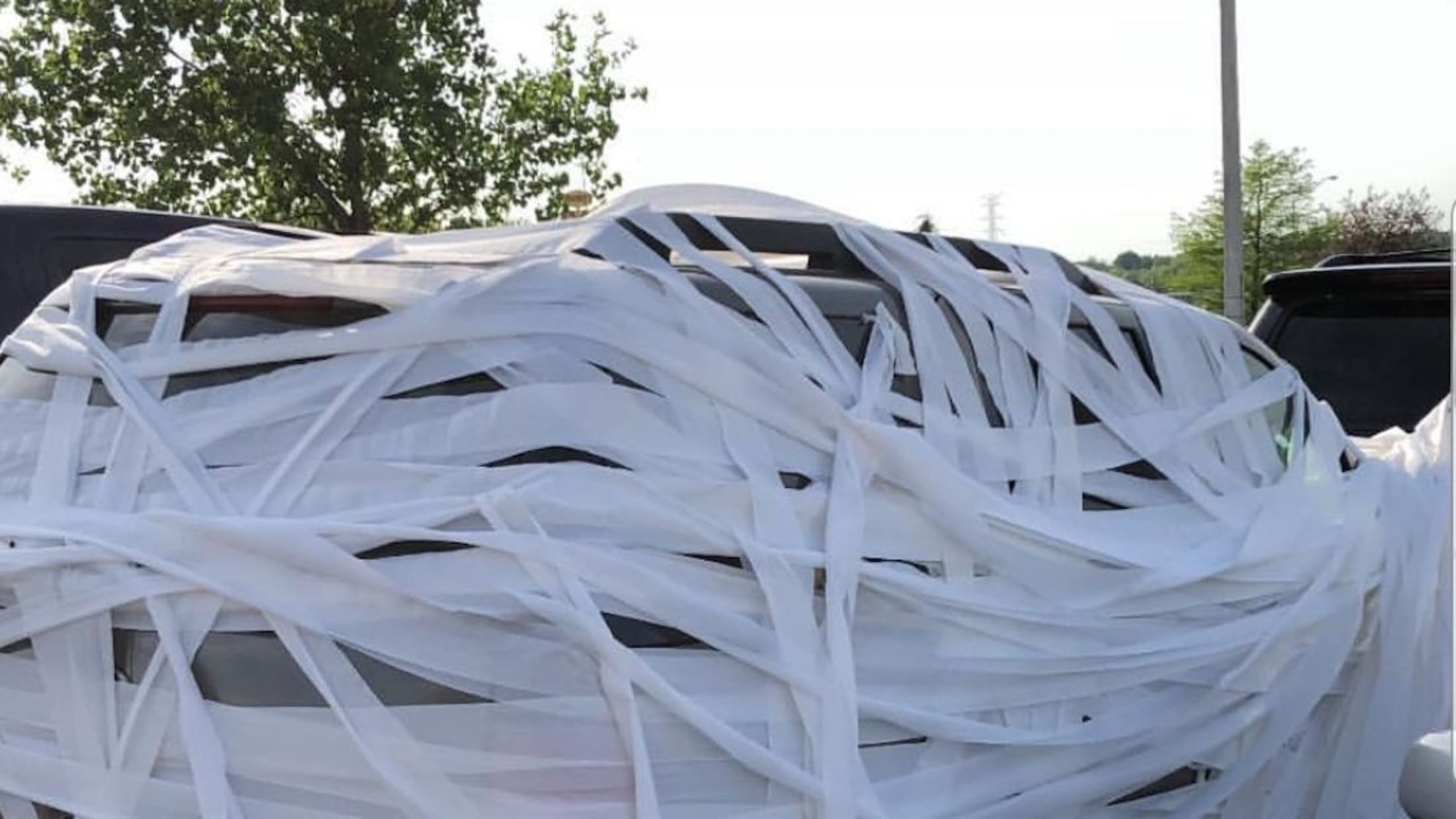 You may recall that, back in late February, the D-backs took part in a three-way trade. Arizona received outfielder Steven Souza Jr. from the Rays and pitching prospect Taylor Widener from the Yankees, and in return, the team dealt Brandon Drury to New York and Anthony Banda to Tampa Bay -- along with two players to be named later.
Last week, those two players were finally named: Arizona sent Class A Advanced pitcher Sam McWilliams and Double-A pitcher Colin Poche to the Rays to complete the deal. As it happened, Poche's new team, the Montgomery Biscuits, was just about to start a four-game set against his old team, the Jackson Generals.
This presented the lefty with a classic good-news, bad-news situation. The good news? All he had to do was pack up and walk over to the visitors' locker room to meet his new teammates. The bad news? His car was still in Jackson's stadium parking lot, and his old teammates decided to have some fun:
Look at the bright side, Colin: At least it didn't wind up in center field.