The D-backs will have a Cheeseburger Dog and a grilled cheese cart at Chase Field this season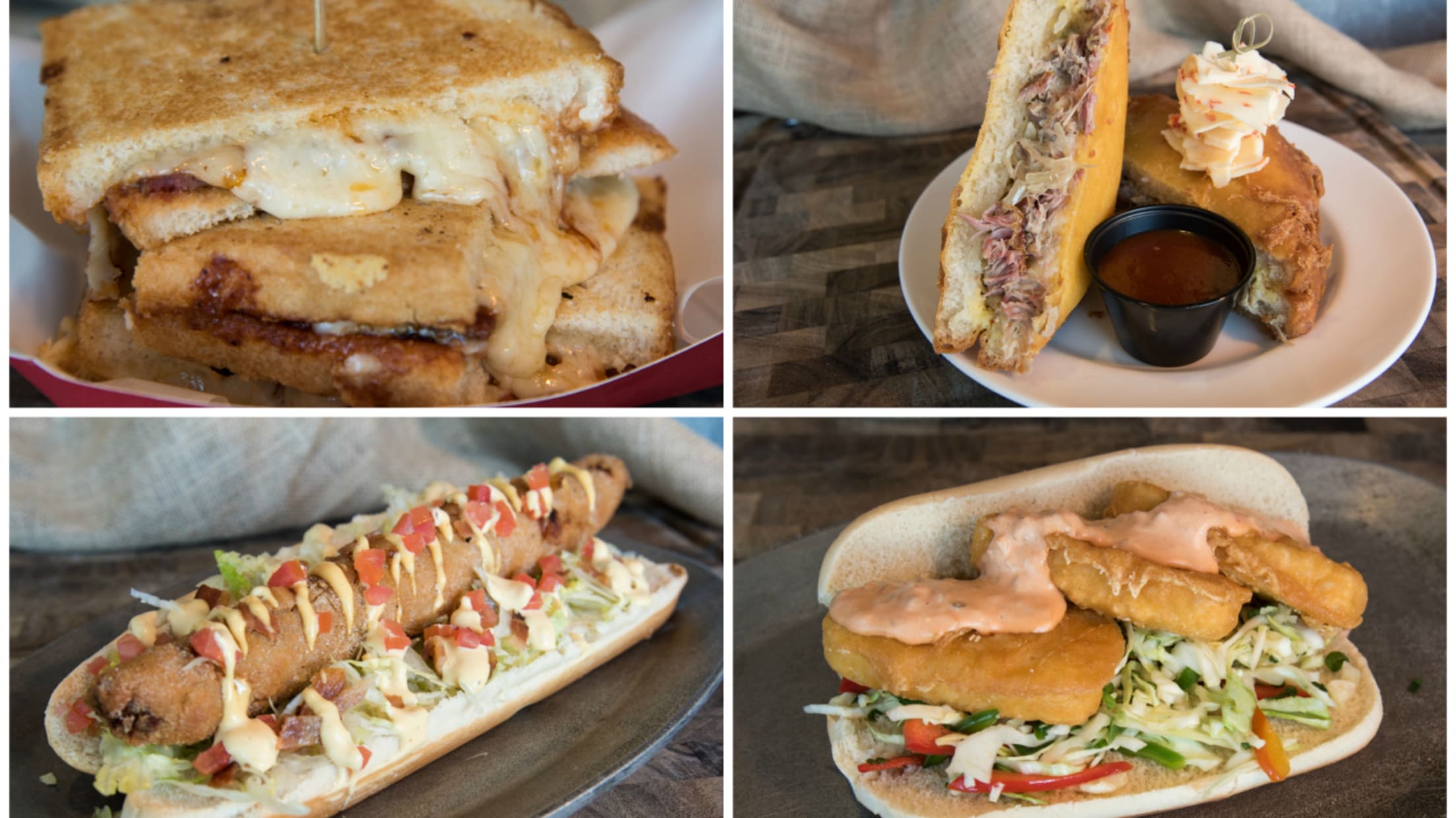 In case you haven't noticed, the days of ballpark food consisting of a plain ol' hot dog or some soft serve in a mini batting helmet are long gone. The gastro-baseball movement is here to stay.
One of that movement's innovators, the team that brought you the Churro Dog and the 18-inch corn dog monstrosity known as the D-Bat Dog, is digging back into its bag of tricks for 2016. Try not to drool at your desk while you check out what the D-backs have in store for your stomach this season:
They've added an Arizona Farms Grilled Cheese Cart to Chase Field's concessions section: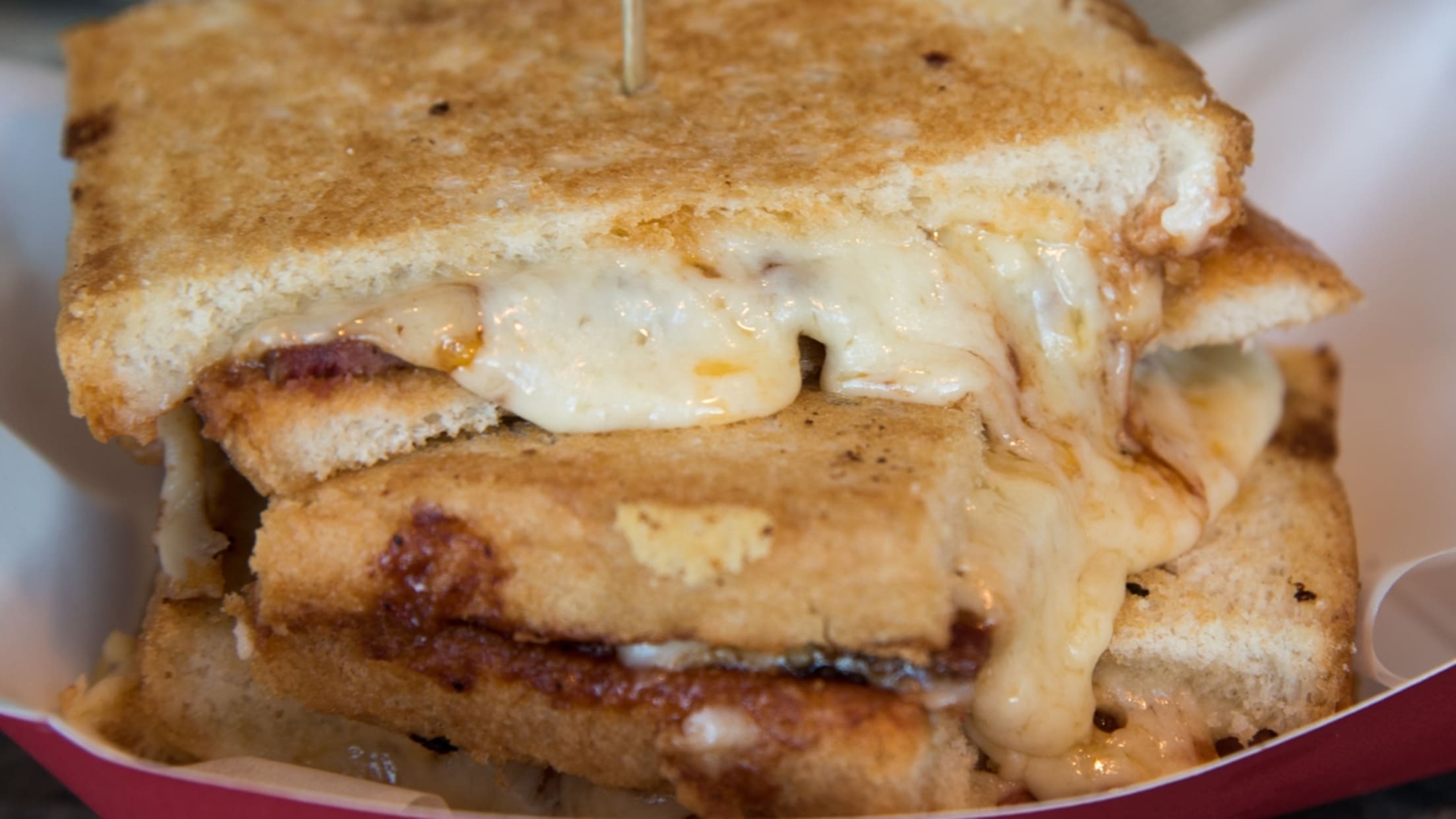 The tricked out sandwich shop on wheels offers several varieties of this American classic, including:
- The Arizona Cheese features Arizona Colby
- The Pit-Smoked Grilled Cheese features smoked BBQ brisket with Arizona Cheddar cheese
- The Southwest Grilled Cheese features pico de gallo with Arizona pepper Jack
- Applewood Bacon Cheese features crispy Applewood-smoked bacon with Arizona garlic-black pepper Cheddar
All sandwiches are served on full loaf slices of gourmet bread griddled to gooey perfection.
The D-backs have also invented something called the Pit Viper Sandwich: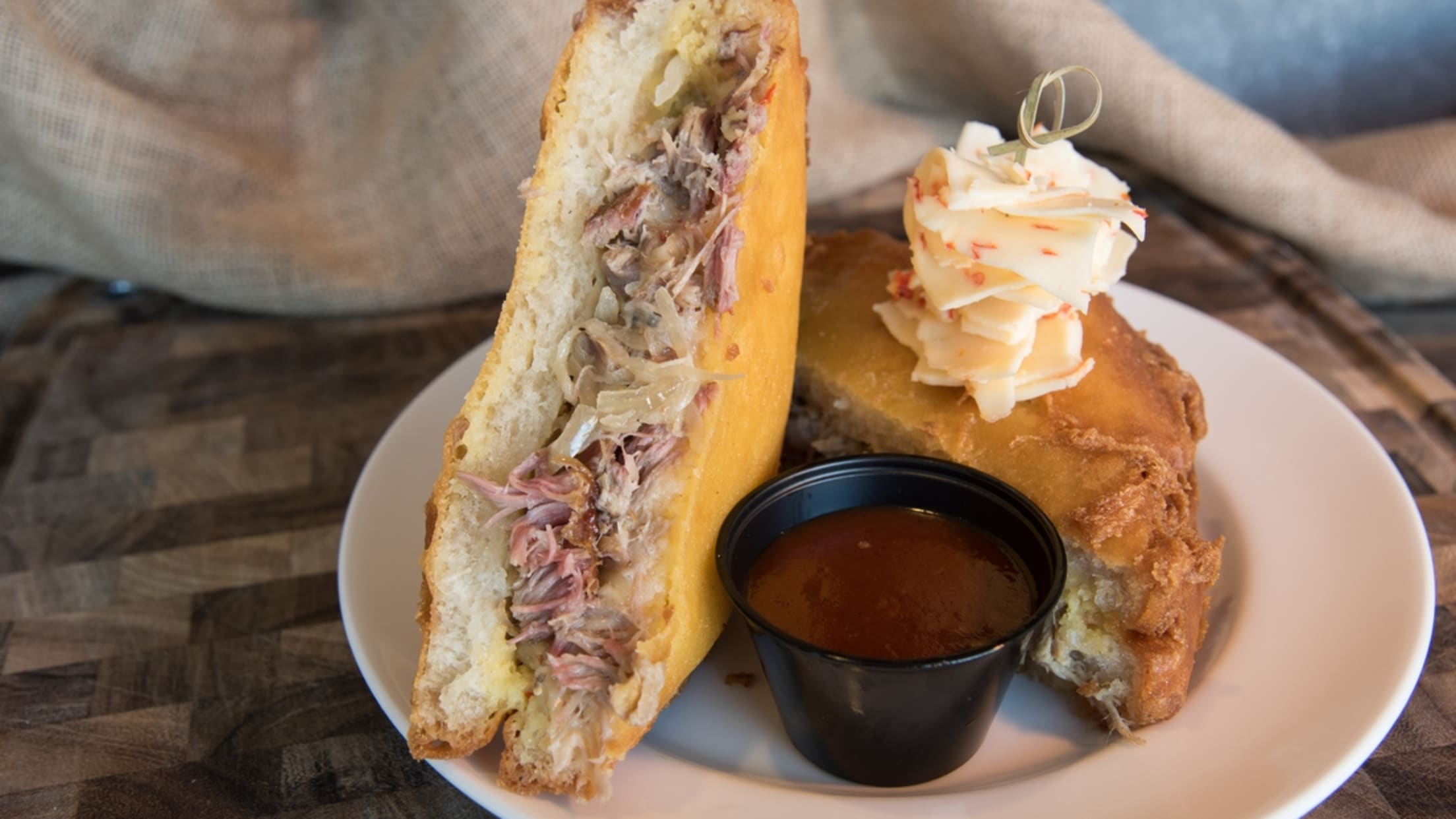 It's got pit-smoked pork, caramelized onions and Yancey's fancy peppadew cheddar cheese on thick-cut bread. That's all battered and fried 'til it's golden brown, and served with the D-backs' house-made Snake Bite BBQ sauce. You can find this brilliant concoction over at Taste of Chase.
Don't look now, but Arizona took the two best grill foods in the world and mashed 'em together to create the Cheeseburger Dog:
The "dog" portion is made from char-grilled hamburgers that have been ground up and mixed with chopped smoked bacon, dill pickles, green onion and cheddar cheese. The mix is formed into a foot-long hot dog and deep fried 'til crispy. It's placed on a hot dog bun and topped with more chopped smoked bacon, shredded iceberg lettuce, diced tomato and house-made secret sauce. This bad boy will only run you $10 at Big Dawgs on the main concourse or at Extreme Dogs on Club Level.
If you're lookin' to go (or stay) vegan, the D-backs can hook you up with a Gardein Po' Boy Sandwich: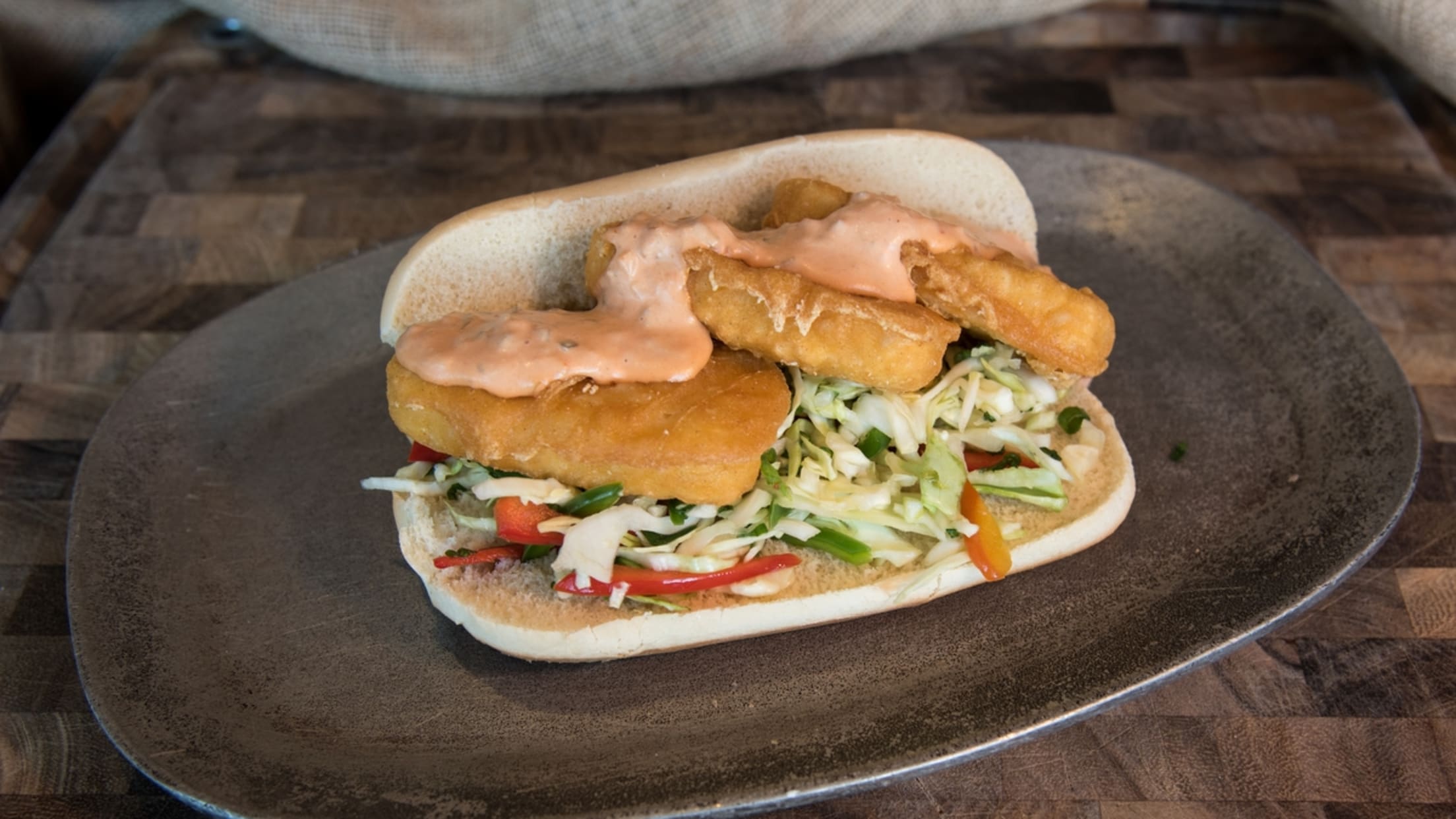 This crispy, fishless "Gardein" filet is topped with vegan Thousand Island dressing and spicy coleslaw and served on a soft roll, and is available on Chase Field's in-seat menu.
Chase Field is also adding Buffalo Chicken Fries, Fried Bread Pudding Bites, a Stuffed Cheeseburger, and a Chile Verde Mac Dog that is exactly what it sounds like.
There aren't enough NOM's in the world for us to express how quickly we're scheduling a trip to Arizona to mow through the entirety of this fancy new menu. See you there? Bring napkins.