Daniel Norris welcomed Blake Griffin to Detroit in a very Daniel Norris way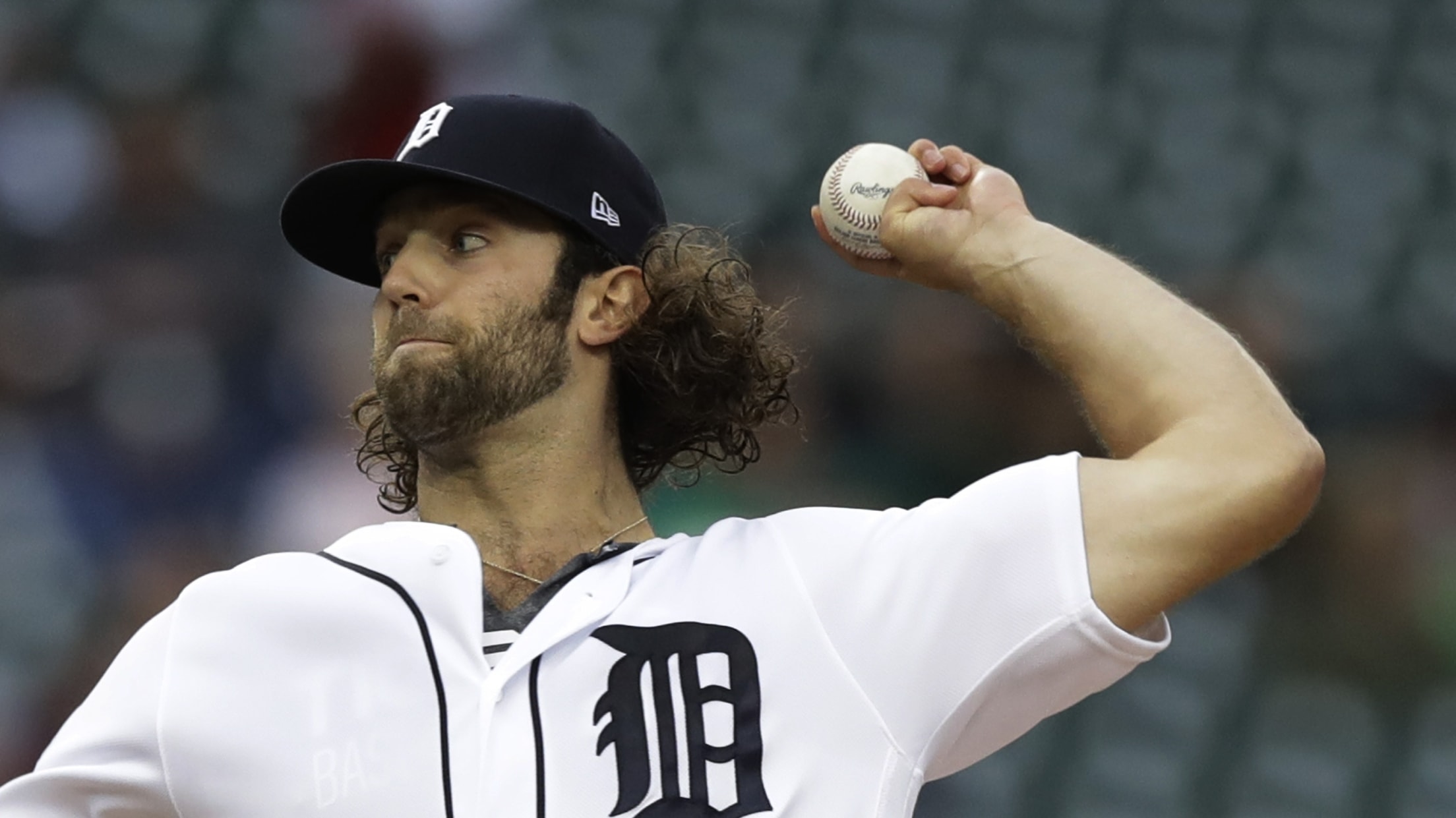 (Carlos Osorio)
On Monday, the Detroit Pistons pulled off perhaps the blockbuster trade of the NBA Trade Deadline by acquiring Blake Griffin from the Los Angeles Clippers to help bolster a run at the postseason. It was a huge move, one that even the Tigers' resident Oklahoma City Thunder fan, Michael Fulmer, had to acknowledge:
It's always nice to be welcomed to the neighborhood. Especially from a fellow Oklahoman! Here's @MFulmer12 giving newest Piston @blakegriffin32 a shout out! #DetroitSportsBrotherhood pic.twitter.com/PtHHszEKaF

— FOX Sports Detroit (@FOXSportsDet) February 2, 2018
That's a kind gesture on Fulmer's part, right? He didn't have to do that -- he's a stand-up guy.
Unfortunately for Fulmer, being a stand-up guy doesn't mean that you're immune to a little ribbing from your friends. Rotation mate Daniel Norris immediately joined the conversation on Twitter and welcomed Griffin in his own manner:
My turn. pic.twitter.com/cyRmPJ1uO3

— Daniel Norris (@DanielNorris18) February 2, 2018
Hopefully Griffin brought his bus fare to the Pistons game.
What else could Fulmer do but dryly thank Norris for his support? He responded to that, too:
We just want him to feel welcome.

— Daniel Norris (@DanielNorris18) February 2, 2018
Hey, the Pistons won their first game with Griffin on Thursday, so mission accomplished.
Teams in this article:
Players in this article: