It's time to admit Daniel Palka is an elite power hitter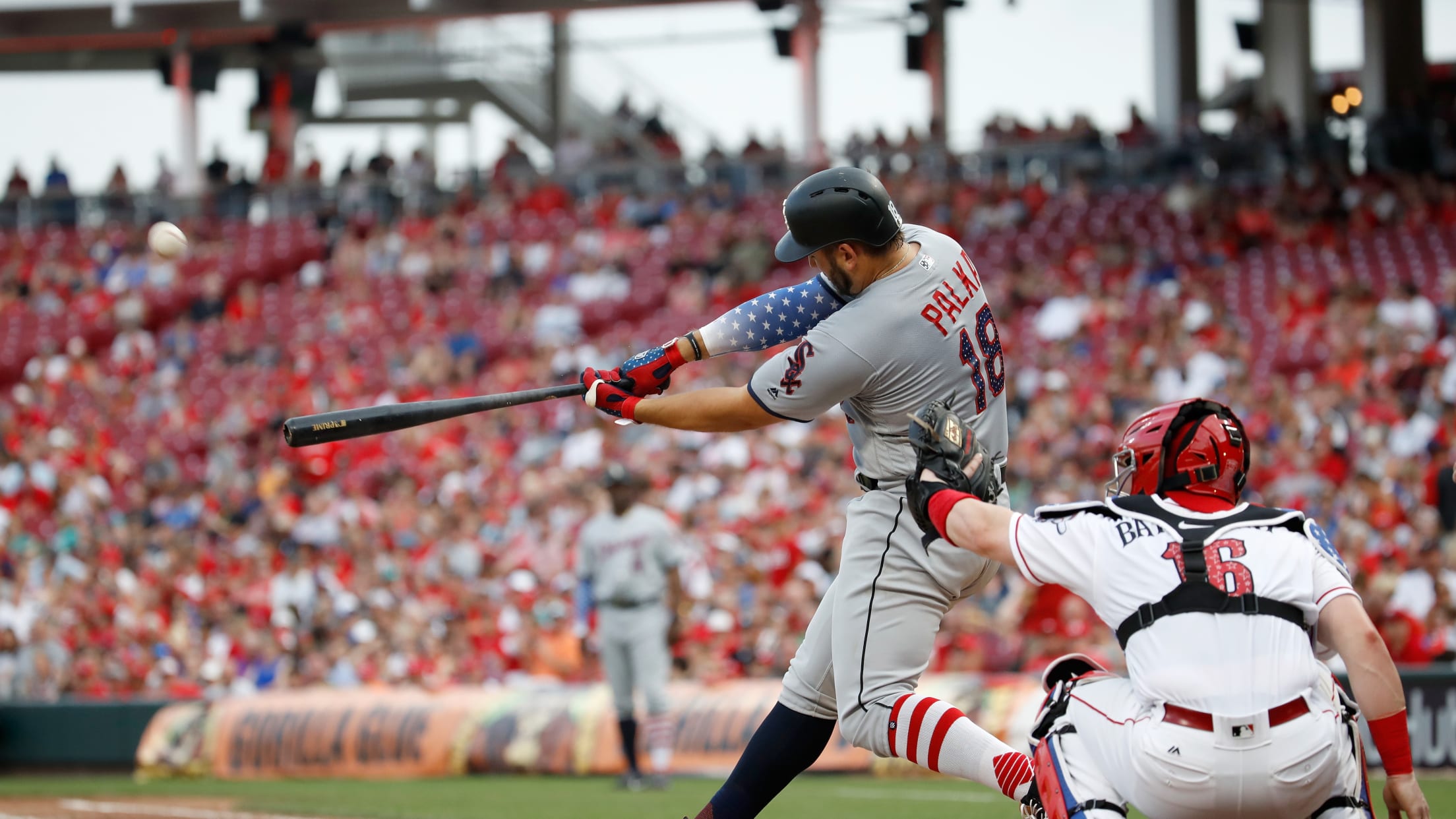 of the Chicago White Sox against the Cincinnati Reds at Great American Ball Park on July 4, 2018 in Cincinnati, Ohio. (Andy Lyons)
While players like Mookie Betts and Jose Ramirez have shown us that you don't have to be a superstar-sized slugger to hit the ball over the fence, their homers still tend to pale in comparison to those hit by the likes of Giancarlo Stanton, Joey Gallo, or Nelson Cruz. These hulking dinger-smashers have a proven track record of launching tape-measure homers and making us go "wow" on a regular basis. They aren't necessarily the superior overall players, but boy are they fun to watch.
And it isn't just the eye-test that supports the superhuman feats of these long ball aficionados. Metrics like exit velocity can help us validate the elite ball-smashing skills of these sluggers. Take a look at the leaderboard for the hitters with the highest average exit velocity on home runs (min. 10 home runs) and you see some familiar names. Khris Davis, Aaron Judge and Mike Trout all appear in the top 20. Stanton, Gallo, Gary Sanchez and Cruz all check in in the top 5. But none of these big-name sluggers can currently claim the dinger exit velocity crown. That distinction belongs to a 26-year-old rookie by the name of Daniel Palka.
Wait, what?
Yes, the White Sox outfielder has hit his home runs 108.9 mph on average, harder than any other Major Leaguer in 2018. And when you watch Palka swing, you can quickly understand why:
Palka's ability to hit the ball exceptionally hard isn't just limited to home runs, of course. Only Stanton (25), Judge (11), and Gallo (10) have hit more balls 115+ mph than Palka's eight -- seven of which weren't home runs, and one of which was the hardest White Sox hit in three years:
Palka combines a significant leg kick with an especially vicious hack from the left side to create a uniquely powerful swing, one that has resulted in a .508 SLG% -- third-highest among all rookies, behind only uber-phenoms Juan Soto (.554 SLG%) and Gleyber Torres (.547 SLG%).
Palka, meanwhile, was never a top prospect. His low OBPs and limited defensive value kept him down or entirely off prospect lists during his Minor League career despite consistently putting up impressive power numbers. Now finally in the big leagues, Palka is showing that his elite power belongs in the conversation with that of some of the game's most feared sluggers.
On Thursday, Palka hit a dramatic pinch-hit three-run homer -- his 16th of the season -- in the eighth inning to help the White Sox defeat the Royals.
Afterwards, Palka made no secret of what was on his mind when he stepped up to the plate.
Palka, the Punisher, on his mindset in the 8th: "I wanted to hit a homer. That was it. I wanted to get a ball I could hit out of the park. He gave me one."

— Scott Merkin (@scottmerkin) August 2, 2018
Palka on if he really was thinking HR in the eighth: "Yeah, 100 percent, homer."

— Scott Merkin (@scottmerkin) August 2, 2018
Not a bad strategy.
Teams in this article:
Players in this article: