Daric Barton, Yuniesky Betancourt and other former big leaguers crushing it in the Mexican League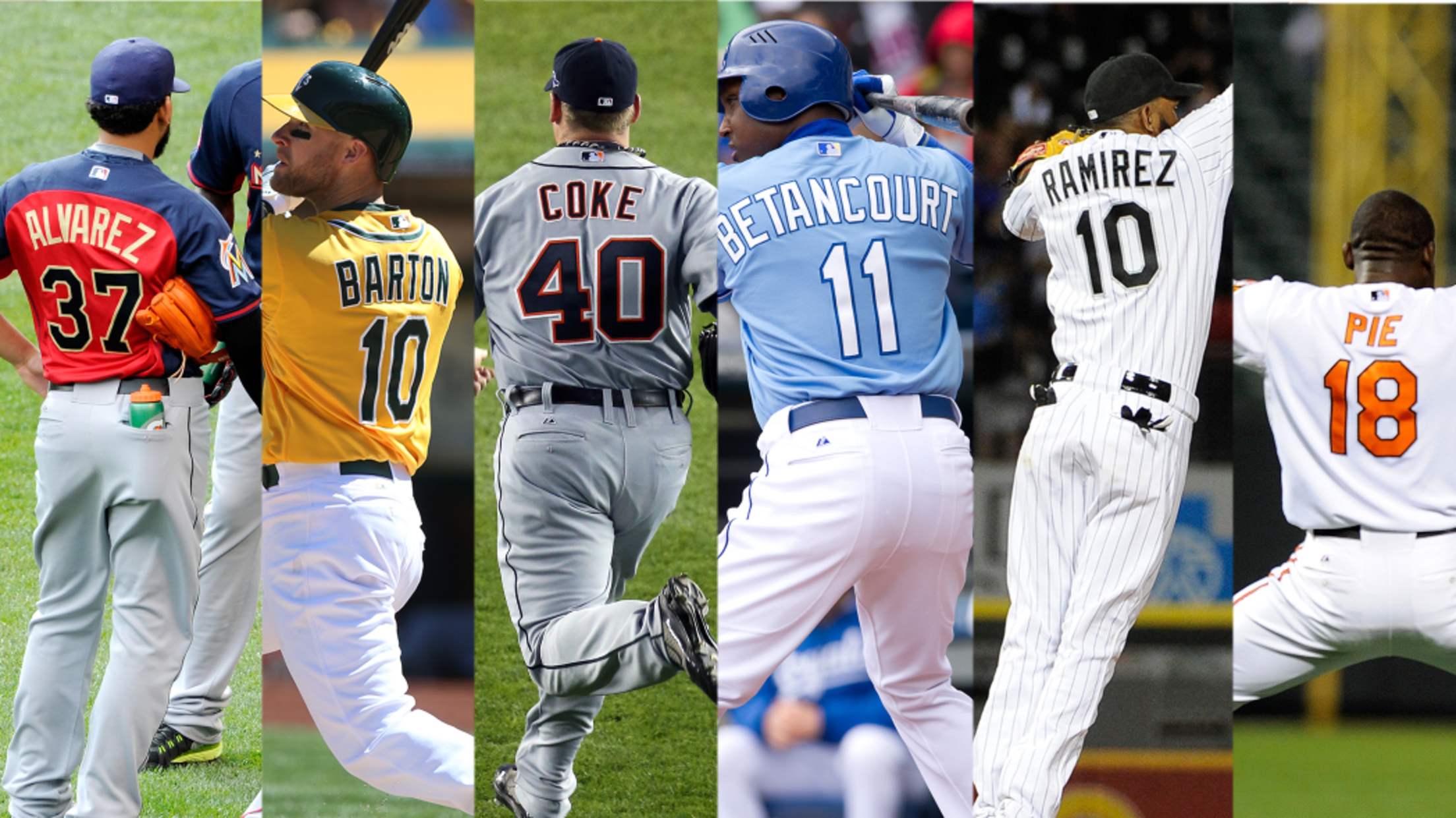 The Mexican League has long been a place for former Major Leaguers looking to continue or refurbish their baseball careers. Every year, the 16-team league features a hearty handful of names that you might recognize from big league rosters at some point over the last decade or so.
In honor of the Mexican Series coming up this weekend in Monterrey between the Padres and Dodgers, we took a look at some of the former MLBers who are kickin' it down in the Mexican League this year. All stats are as of May 3.
Daric Barton
Con triplete de Daric Barton😍🙌@GuerrerosOax 🖤 0⃣@Pericos_Oficial 💚5⃣ pic.twitter.com/YdkxVgVOU4

— IQSPORT (@iqsportmx) March 30, 2018
Barton is the only player in the Wild Card Era to have a season with 110 or more walks and 10 or fewer home runs. That 2010 season, in which he led the entire American League in walks, was so "Oakland A's OBP magic" that they should have made a Moneyball sequel about it.
Despite his incredible patience, Barton's lack of power limited his value in The Show and he hasn't played in the bigs since 2014.
¡Continúa la gran temporada de Daric Barton! El primera base de @Pericos_Oficial llega a seis cuadrangulares en la Temporada 2018. #ElBeisEsPasión pic.twitter.com/ISk4g8g0iG

— LMB (@LigaMexBeis) April 12, 2018
But down in Mexico, Barton has revived his career and is now indisputably one of the best hitters in the league. Back in 2016, Barton led his Pericos de Puebla to its first Mexican League title in more than 30 years. This season he's been on fire, launching six homers in his first 29 games while hitting .407 with 31 walks. That's good for a .592 OBP! Patience never slumps.
Yuniesky Betancourt
Believe it or not, Betancourt s currently crushing taters in the Mexican League at a rate we've never seen from Yuni before.
After two decent seasons in the Mexican League in 2015 and 2017, Yuni has been one of the circuit's most dynamic hitters so far this year. The Cuban has clobbered seven dingers already in just 33 games.
Here's an amazing video of him smacking a walk-off dinger from earlier this year. Make sure you watch this with sound.
Alexei Ramirez
Betancourt isn't the only Cuban former MLB shortstop putting up bombastic numbers south of the border. After spending the better part of a decade patrolling the middle infield for the Chicago, Ramirez took his talents to the Diablos Rojos del Mexico, who are basically the Yankees of the Mexican League, having racked up 22 championships in their history.
Doblete productor de Alexei Ramírez anota Henry Urrutia y se empató el Juego en Campeche @DiablosRojosMX y @PiratasCampeche 4-4 😈⚾⚓ en la 7ma🔺#FelicidadEsSerDiablos 🔥

Sigue la transmisión aquí https://t.co/i5BYW43MhZ 💻 pic.twitter.com/v7YtBFQM2g

— Radio Felicidad (@radiofelicidad) April 27, 2018
In a lineup that also features former big leaguers Carlos Corporán, Arismendy Alcantara and Henry Urrutia, Ramirez has been impressive for the Diablos Rojos, posting a .336 average while also showcasing the elegant defense that made him such a watchable big leaguer.
Felix Pie
Pie, who holds the honor of being the fourth Baltimore Oriole to hit for the cycle, hasn't been in affiliated baseball since 2013. Since then, Pie spent has spent time in the KBO, the CPBL and the Dominican Winter League.
Felix Pie in da house! 😎 pic.twitter.com/6LW6wIRYss

— Bravos de León (@NacimosBravos) March 19, 2018
Felix Pie in the house! In this, his first year in the Mexican League, Pie has showcased the raw ability that made him such a highly touted prospect a decade or so ago. In 30 games for the Bravos de Leon, Pie is tied for second in the league in homers with nine long balls. Even in the hilariously inflated offensive environment that is the Mexican League, Pie's 1.144 OPS so far this year is pretty nice.
Henderson Alvarez
¡Henderson Álvarez lanzador de esta noche!🐯#SomosTigres 👊 pic.twitter.com/85acq6tYP5

— Tigres de Quintana Roo 🐯 (@tigresqroficial) April 28, 2018
Alvarez threw our favorite no-hitter of all time back in 2013: On the final day of the season, his Marlins walked off on a wild pitch as Alvarez watched from the on-deck circle.
After a series of unfortunate arm problems, Alvarez hasn't been able to stick with a team in the states. But in his six starts so far this season, the Venezuelan hurler has been solid for the Tigres de Quintana Roo, throwing up a 3.94 ERA.
Phil Coke
Who could forget Phil Coke? As a lovable, boisterous bullpen staple of the early 2010's Tigers teams, Coke struggled to recapture that peak form into his early 30's and hasn't been with a big league team since he threw 10 innings in 2016, split between the Yankees and Pirates.
Para el segundo de la serie el anunciado es Phil Coke💪, por @GeneralesdDgo el pitcher probable es Danny Gutiérrez.

Presentado por: Súper Gutiérrez.

¡Vamos #FURIAZUL por esa serie, vamos Monclova!🙌😎#MásPasión #MásAcereros⚙ pic.twitter.com/M7DVuesmXe

— Acereros de Monclova (@AcererosOficial) April 28, 2018
After spending last year with the Orix Buffaloes of the NPB, Coke decided to remake himself as a knuckleballer. Unfortunately, no Major League teams were willing to take a chance on him. So, he took his talents to the Acereros del Norte where he, and his knuckleball, have been grinding things out.
It's a long road back, but R.A. Dickey had the knuckleball working in the bigs when he was in his 40's and Coke is only 35, so he's got some time.