Could David Ortiz's 2016 be the greatest final season in MLB history?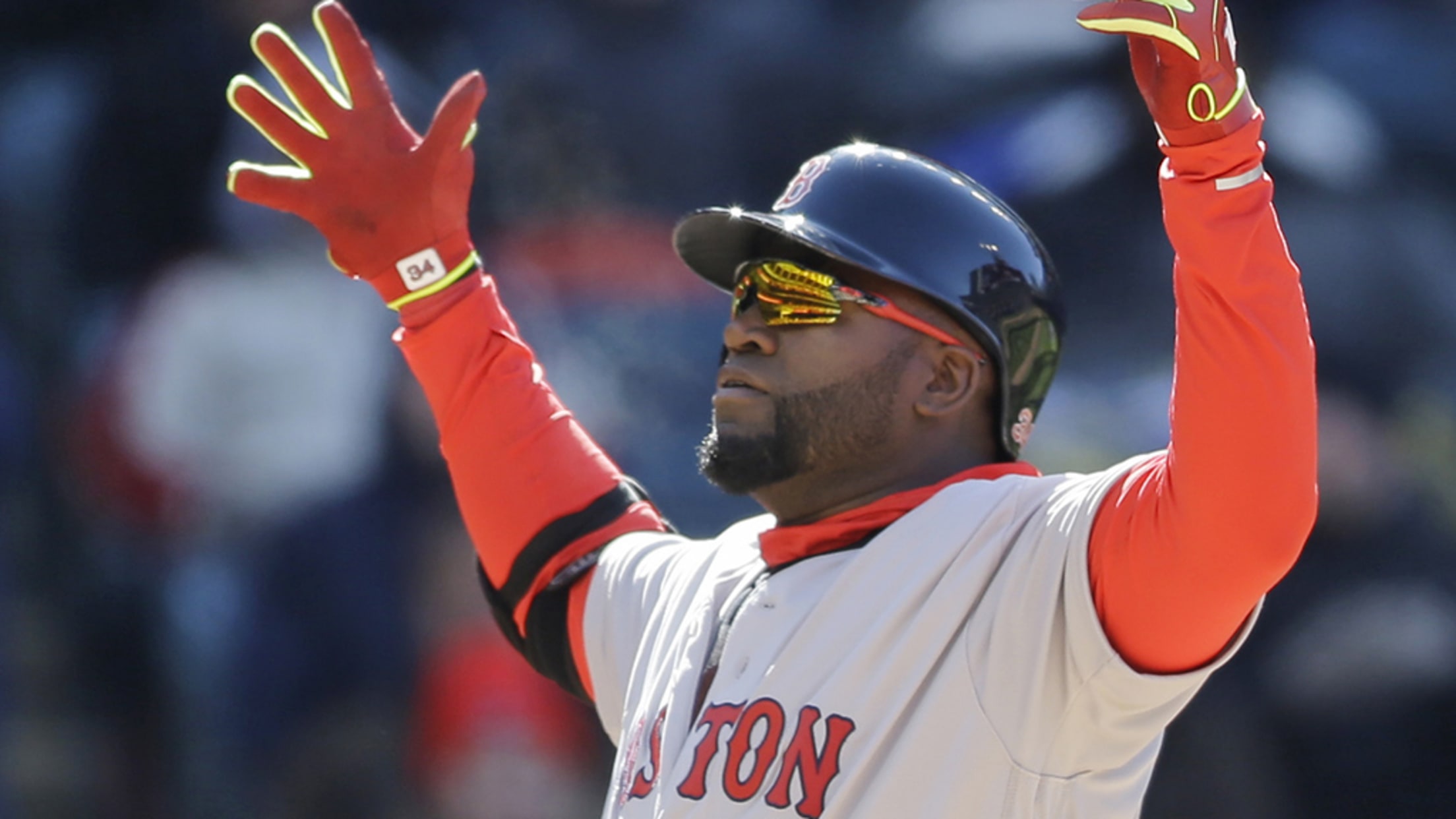 Boston Red Sox's David Ortiz reacts after hitting a two-run home run off Cleveland Indians relief pitcher Trevor Bauer in the ninth inning of a baseball game, Tuesday, April 5, 2016, in Cleveland. Dustin Pedroia scored on the play. The Red Sox won 6-2. (AP Photo/Tony Dejak) (Tony Dejak/AP)
David Ortiz doesn't have anything to prove in 2016. He's slugged more than 500 home runs, and he won three World Series titles. His place as one of the best players of his generation is cemented. But that's not to say there's nothing to play for: Namely, making sure his final season is a finale fitting of his career. And that means finishing up with a historic season at the plate.
So, how good would he have to be in 2016 to finish with one of the best final seasons in MLB history? Well, if he finishes with a season close to his 2015, Ortiz has a legitimate shot at putting out one of the best of the past half-century. Looking strictly at offensive production in players' final seasons since 1960 ...

Best final seasons since 1960
(WAR statistics via Baseball Reference)
Let's begin with Ted Williams in 1960. Williams hit .316/.451/.645 with 29 home runs and 72 RBIs in his last season with the Red Sox, which is arguably the best of the past 56 years. He even stole a base at the august age of 41.
In '15, Ortiz hit .273/.360/.553 with 37 homers and 108 RBIs, good for a 3.3 oWAR. He has three homers and 14 RBIs in 17 games so far in '16 -- and yes, a stolen base to match Williams'.
If Big Papi can approach last year's numbers, he certainly gives Williams a run for his money, potentially outpacing him in homers and RBIs (for what it's worth, ZiPS predicts Ortiz will hit 29 homers this year, though he hasn't hit fewer than 30 since a shortened 2012). And that also puts him in the conversation for best since Williams.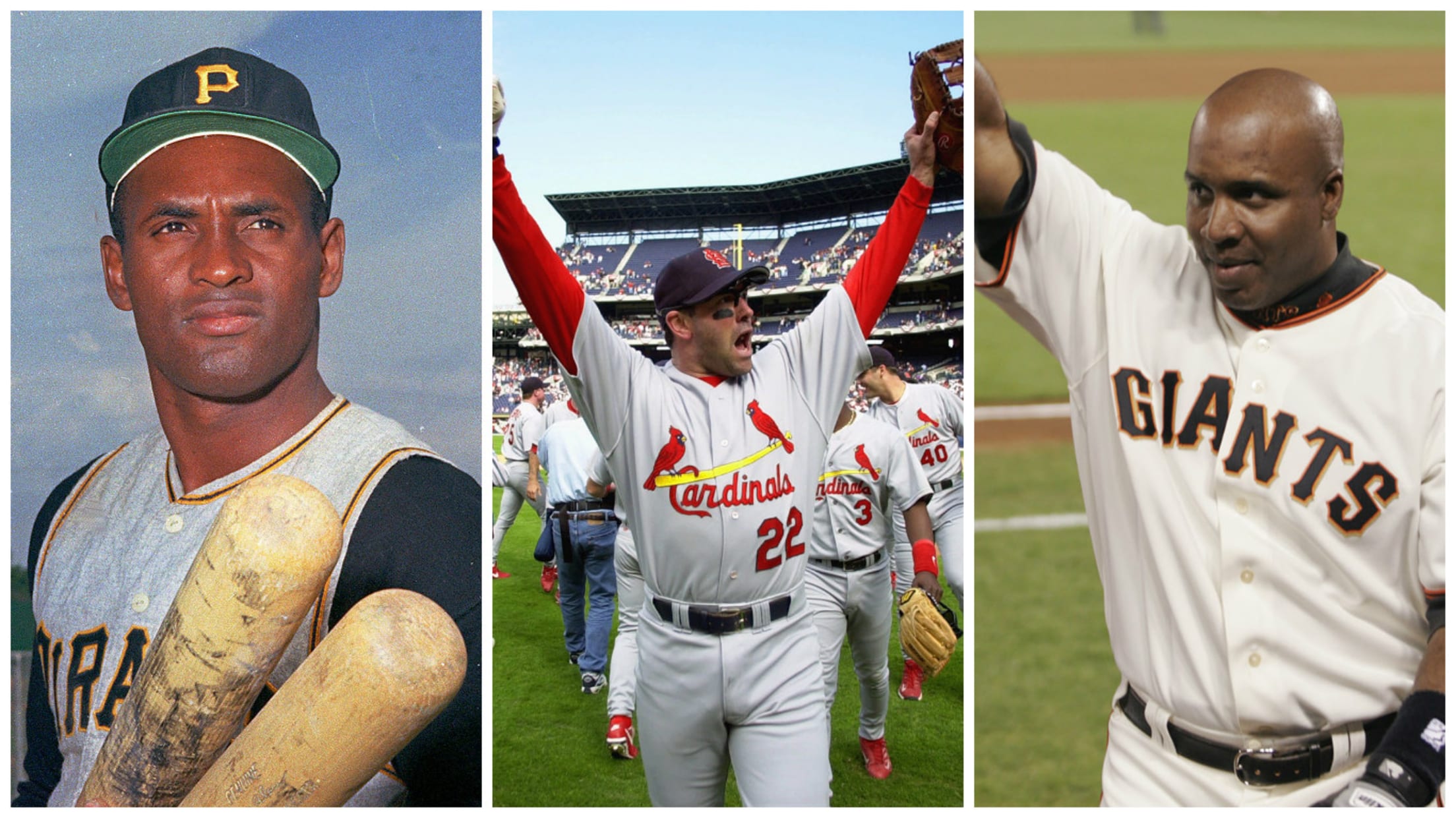 Since 1960, there have been five final seasons worthy of Ortiz's aspirations: Mickey Mantle's in 1968, Roberto Clemente's in 1972, Kirby Puckett's in 1995, Will Clark's in 2000 and Barry Bonds' in 2007:
- Mantle retired after hitting .237/.385/.398 with 18 home runs and 54 RBIs. While not his most impressive season, he also walked 106 times -- third-most in a final season.
- In the final year of Clemente's tragically shortened career, the Hall Of Famer hit 10 home runs and drove in 60 runs while batting .312/.356/.479.
- Kirby Puckett likely had many more seasons in him before a loss of vision in his right eye forced an early retirement, but he went out on top. He batted .314/.379/.515 in his 12th and final year, with 23 home runs and 99 RBIs, just a year after he led the AL with 112 RBIs.
- Clark hit .319/.418/.546 with 21 homers and 70 RBIs in '00 with the Orioles and Cardinals. His second-half in St. Louis was particularly impressive: .345/.426/.655 with 12 home runs for a team that went to the NLCS.
- Bonds mashed 28 home runs in '07 -- tied for fourth-most in a final season -- and walked a league-most 132 times, including 43 IBBs. Even in his 22nd season, Bonds was that terrifying to opposing pitchers and managers. He slugged .276/.480/.565 on the year.
It's within the realm of possibility that Ortiz matches any or all five of those seasons in '16 -- meaning he very well could finish with one of the five best final years since 1960. And if you want to expand it back even further, you can compare Ortiz to Chick Stahl in 1906 (.286/.346/.366, 4 HR, 52 RBIs) and Hank Greenberg in 1947 (.249/.408/.478, 25 HR, 74 RBIs, 104 BB) -- he's got a realistic chance at matching them, too.
Ortiz also has a shot at hitting the most home runs (Dave Kingman's 35 in 1986) and driving in the most runs (Albert Belle's 103 in '00) in a final season, and has better-than-decent chance at topping Chili Davis' 1999 season with the Yankees (.269/.366/.445, 19 homers and 78 RBIs) to give him the best finale as a DH, ever. He certainly got off to a good start:
It all depends just how much Big Papi can mash like Big Papi. But if history's any indication, there's no reason to doubt him now.
Teams in this article:
Players in this article: