David Price helped secure American League pennant victories almost exactly 10 years apart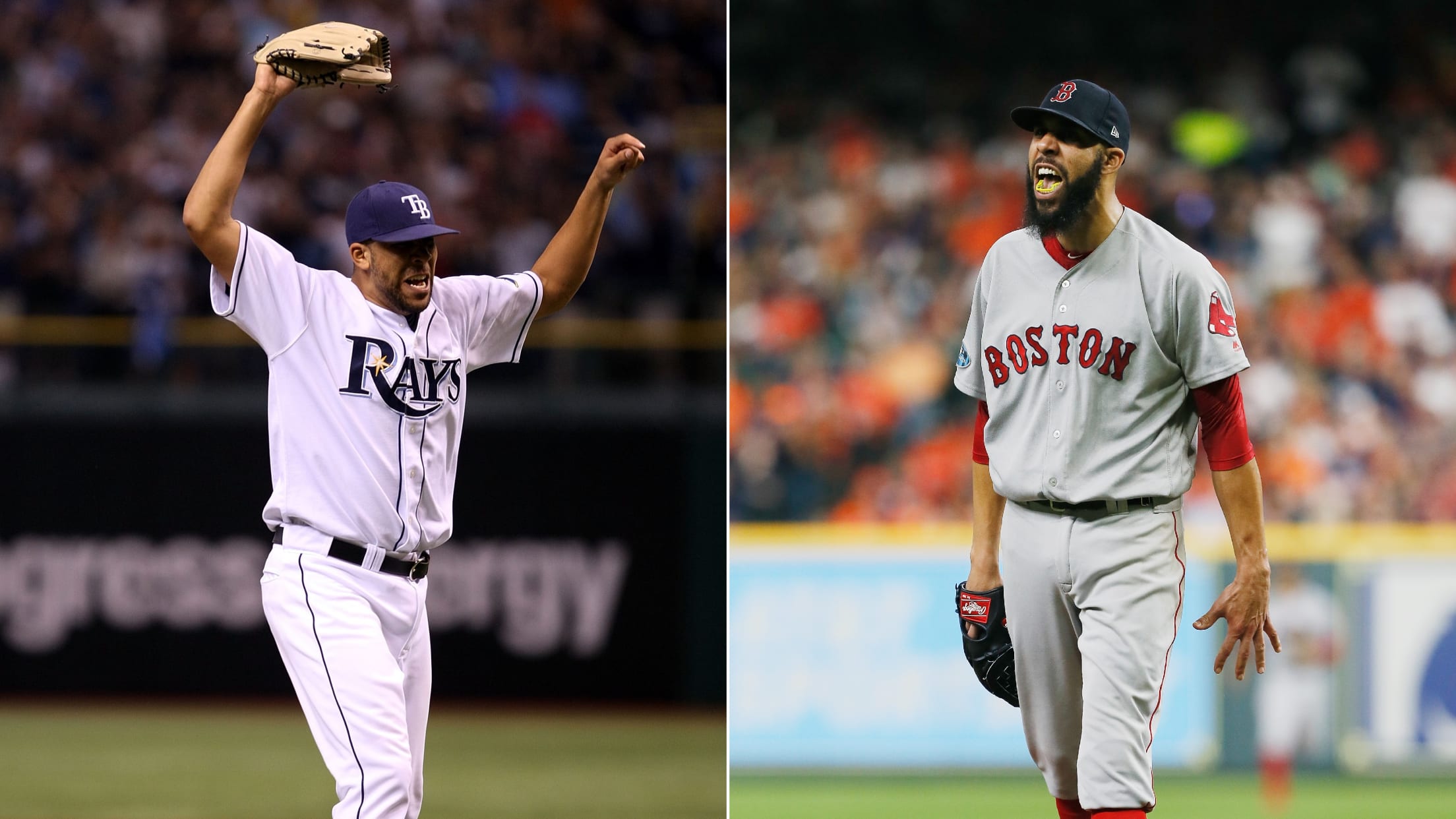 of the Boston Red Sox of the Tampa Bay Rays in game seven of the American League Championship Series during the 2008 MLB playoffs on October 19, 2008 at Tropicana Field in St Petersburg, Florida. (Elsa)
The Red Sox and their fans were ecstatic on Thursday night, as the 108-win squad finished off the Astros, 4-1, to clinch a five-game victory in the American League Championship Series. There was immeasurable excitement to go around, but chances are, there wasn't anyone at Minute Maid Park more thrilled than David Price.
The 33-year-old lefty stared down his shaky postseason reputation and shook it off with six dominating innings of shutout ball in Houston. It was his first postseason victory as a starter.
It should be noted, however, that this wasn't Price's first rodeo in terms of closing out pennants. In fact, Thursday was one day shy of being the 10-year anniversary of Price's previous most memorable postseason moment.
On Oct. 19, 2008, Price was a rookie reliever for the Rays with barely a month of Major League experience, but he was tasked with putting down those very same Red Sox in Game 7 of the ALCS. Boston had battled back from a 3-1 series deficit to force a Game 7 at Tropicana Field. Matt Garza and the Rays' bullpen nursed a 3-1 lead into the eighth inning.
With two outs and the bases loaded (including Price's future manager Alex Cora on third), Joe Maddon called on Price to face All-Star right fielder J.D. Drew. The young southpaw came up huge:
Price took care of both Drew and the Red Sox hitters in the ninth, sending the Rays to the World Series for the first time in franchise history.
The Rays went on to lose to the Phillies in five games. Now, after securing another pennant, Price is finally back in the Fall Classic, hoping to at last earn that coveted World Series ring.
Fingers crossed that Price's son won't be as cranky after his next postseason clincher.
Teams in this article:
Players in this article: