A David Ross error led to two Indians runs, but he quickly atoned with a big Game 7 homer
The very setup of a World Series Game 7 implies drama. Winner-take-all, lose-and-you-go-home, all the strongest narratives are in play.
The Cubs carried a 5-1 lead into the bottom of the fifth inning of Wednesday's heated Game 7 against the Indians. With Carlos Santana on first base and Jason Kipnis coming up, Chicago manager Joe Maddon lifted starter Kyle Hendricks in favor of Jon Lester.
An errant throw from David Ross on a Kipnis dribbler put runners on second and third with two outs, and one Lester wild pitch later, things happened. Specifically, both Santana and Kipnis scampered home before Ross retrieved the ball and Cleveland narrowed the gap to 5-3.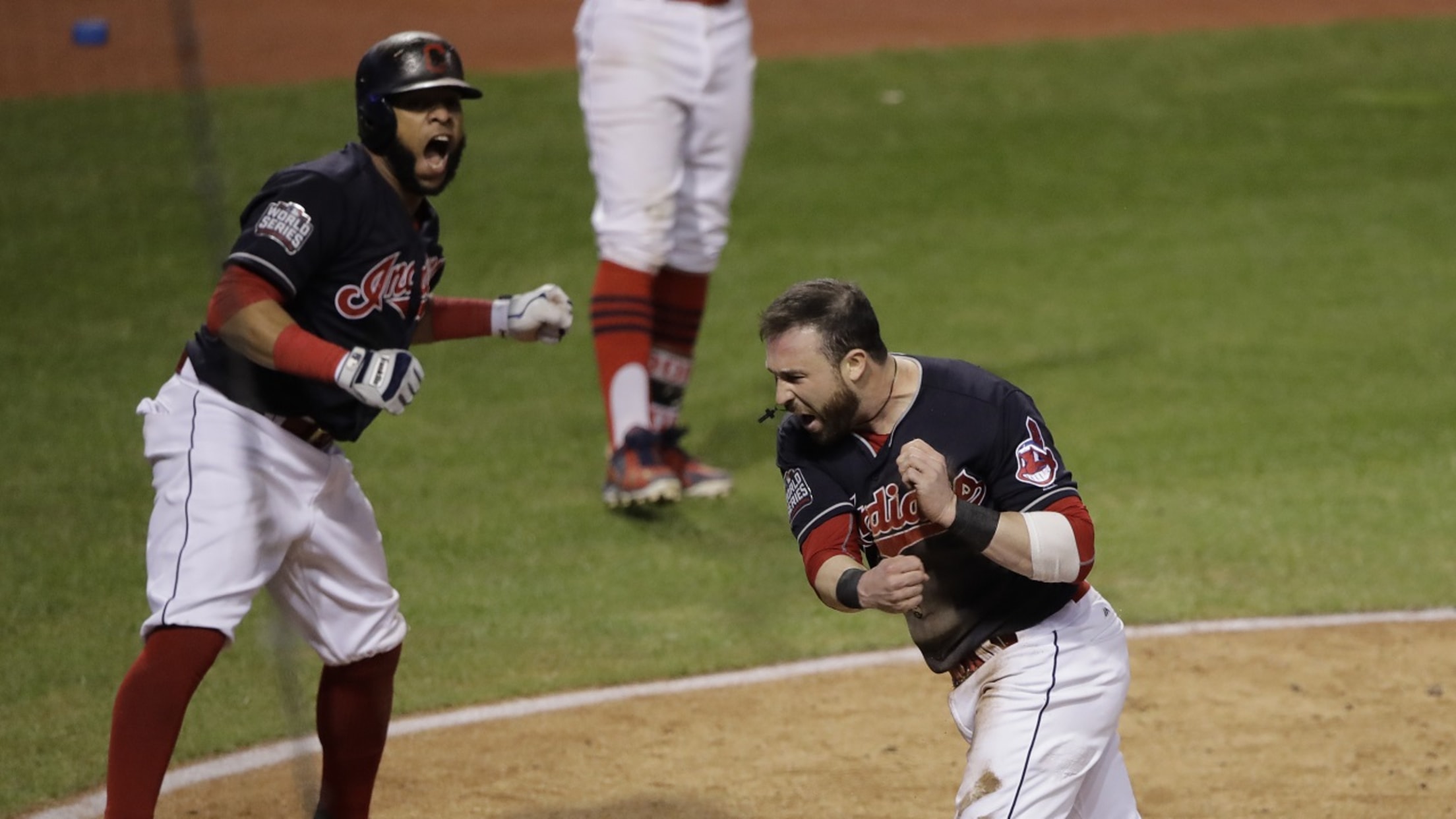 It was the third two-run wild pitch in postseason history, and the last? Well, that happened in 1911, so it's a pretty rare sight.
Ross, who had entered the game with Lester, replacing starter Willson Contreras, quickly got one of those runs back with a booming homer to center off Cleveland relief ace Andrew Miller in the next frame. Ross, 39 and playing in his final game ever, made history with that shot:
David Ross: oldest catcher in #WorldSeries history to hit Home Run (39 y, 228 d) - in the final game of his career #Cubs

— Christopher Kamka (@ckamka) November 3, 2016
A handful of innings later, Ross rode off into the sunset a World Series champion after the Cubs persevered, winning 8-7 in 10 innings.
A rather eventful way to go out, no?
Teams in this article:
Players in this article: